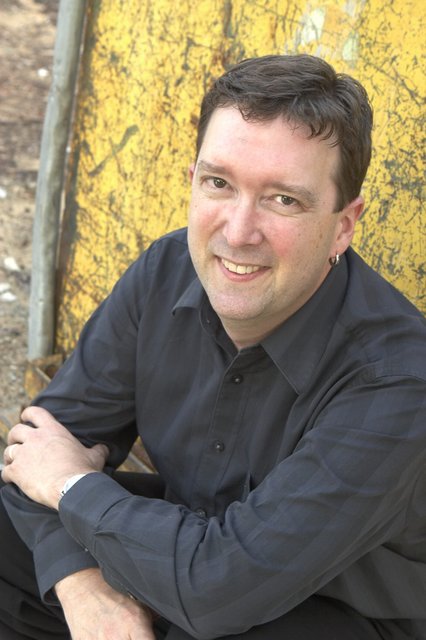 www.markengebretson.com
Mark Engebretson (b. 1964) is Professor of Composition and Electronic Music at the University of North Carolina at Greensboro.  He is a 2007 recipient of a commission from Harvard University's Fromm Music Foundation, and the 2008 recipient of a major commission from the Thomas S. Kenan Center for the Arts. His compositions have been presented at festivals such as ICMC (International Computer Music Conference), Bowling Green Festival of New Music and Art, Third Practice Festival (University of Richmond), Wien Modern (Vienna), Gaida Festival (Vilnius, Lithuania), Sonoimagenes (Buenos Aires) Hörgänge Festival (Vienna), Ny Musikk (Bergen, Norway), Indiana State University New Music Festival (Terre Haute, Indiana), the Florida Electroacoustic Music Festival, ISCM Festivals (Tirana, Albania and Baku, Azerbaijan), the UNCG New Music Festival and World Saxophone Congresses (Pesaro, Italy, Montreal, Canada, Minneapolis, Minnesota and Ljubljana, Slovenia). 
<![if !supportEmptyParas]> <![endif]>
Performances include premieres by UNCG's EastWind Ensemble at Carnegie Hall, Tadeu Coelho and the Prism Saxophone Quartet, the SUNY Fredonia Wind Ensemble at a College Band Director's National Organization (CBDNA) regional conference, the Wroclaw (Poland) Philharmonic Orchestra, a presentation by the Jacksonville Symphony and a three-night, sold out engagement featuring Winter Ashes, with dance and video by John Gamble.  Since it's completion in January 2006, SaxMax for saxophone and interactive electronics has received twelve performances worldwide.
<![if !supportEmptyParas]> <![endif]>
She Sings, She Screams for alto saxophone and digital media has been performed countless times worldwide, and has been released on three commercial compact disc recordings, two of which are on the Innova label. Other works on CD include Nesseln (Arizona University Recordings American's Millennium Tribute to Adolphe Sax, Volume VIII, AUR CD 3121); Duo Concertante (recorded twice); and Events (to be included on FEMF vol. 2 proceedings disc).  A composer-feature disc of chamber music was released in 2007 (Innova 645).
<![if !supportEmptyParas]> <![endif]>
Dr. Engebretson taught composition at the University of Florida, music theory at the SUNY Fredonia and 20th-century music history at the Eastman School of Music. He studied at the University of Minnesota (graduating Summa cum Laude), the Conservatoire de Bordeaux (as a Fulbright Scholar), and Northwestern University, where he received the Doctor of Music degree.  At Northwestern he studied composition with M. William Karlins, Pauline Oliveros, Marta Ptaszynska, Michael Pisaro, Stephen Syverud and Jay Alan Yim and saxophone with Frederick Hemke. His teachers in France were Michel Fuste-Lambezat and Jean-Marie Londeix.
<![if !supportEmptyParas]> <![endif]>
"Engebretson creates innovative sounds and shapes incorporating high velocity perpetual motion and multi-phonics. The low pitches reminded me of Central Asian throat-singing, providing a fascinating juxtaposition of the old and the new." (Classical Voice North Carolina)
<![if !supportEmptyParas]> <![endif]>
Compositions