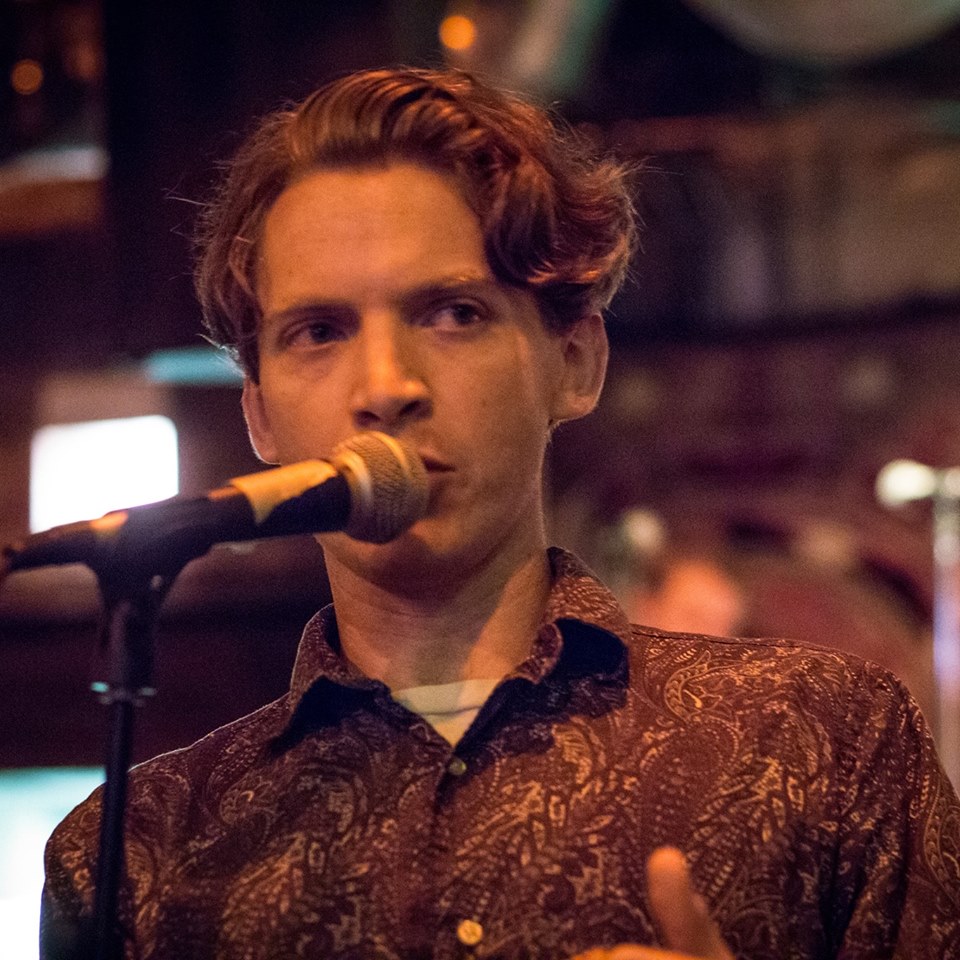 John Dorhauer, speaking truth
John Dorhauer is a composer, educator, and performer from Chicago. Honors for Dorhauer's writing include first prizes in International Contemporary Ensemble's "The Listening Room" Contest and Young Composer Competitions from Fifth House Ensemble and Orion Ensemble. A four-time recipient of ASCAP Plus Awards, John's music has been recorded/performed by Chicago Composers Orchestra, Latitude 49, members of eighth blackbird, and his own composers' jazz big band, Heisenberg Uncertainty Players. HUP holds a monthly residency at Wicker Park's Phyllis' Musical Inn and premiered John's We Tear Down Our Coliseums – a nine-movement suite inspired by demolished baseball stadiums – in 2017 at Elmhurst College. In 2018, they premiered his Abbey Road project, in which he arranged every song from the classic Beatles album.
Compositions
Kingdome (HUP)
"Kingdome" is the fifth movement from the nine-movement multimedia suite "We Tear Down Our Coliseums", in which each movement is written as an homage to a baseball stadium that has been destroyed. The implosion of the Kingdome remains a strikingly vivid memory for me. The grunge sounds of this movement set not only Seattle's music scene but also the fun-loving nature of the Griffey-led Mariners teams of the 1990's. Much like the Kingdome, the music hums along unabated until it suddenly doesn't. This is a live recording taken from the premiere performance by Heisenberg Uncertainty Players at Elmhurst College on April 1, 2017.
BLACK (HUP ft. FNC, K.I.D.)
"BLACK" is part of a collaboration between Heisenberg Uncertainty Players and hip-hop collective Hitmakuzz Productions. Dorhauer composed the music, and lyrics are by FNC and K.I.D. For a video of the song, visit https://www.youtube.com/watch?v=6LRWoty1MvM
Isurus
The title for Isurus comes from the genus name of the mako shark, which is an incredibly fast type of shark that is migratory and requires constant motion to sustain life. This reflects the energy of the music, which thrives on constant propulsion and numerous angular twists and turns. Much of the music is written in perpetually evolving mixed meters, which adds great tension and momentum to the music. Isurus is written for alto saxophone and viola, which makes for a very unique and fascinating tandem. Both instruments, which are typically relegated to inner voices, possess a wide array of timbral possibilities, and they create a rich blend between them. This recording is from the premiere performance, featuring Kelley Dorhauer on saxophone and Marta Sofia Honer on viola.
Here Comes the Sun (HUP)
Arrangement of The Beatles' "Here Comes the Sun", written for and performed by HUP. This is part of Dorhauer's Abbey Road project, in which he arranged the classic Beatles' album in its entirety for jazz big band. HUP has performed Abbey Road multiple times in 2018 and is excited to perform it in 2019 for the 50th anniversary of the album's release. For a video of the debut performance, visit https://www.youtube.com/watch?v=WbNjybFgyWE&list=PLr3kcUSPLtBrs3x-kC7yPEKk_Kvlf6yMc&index=6