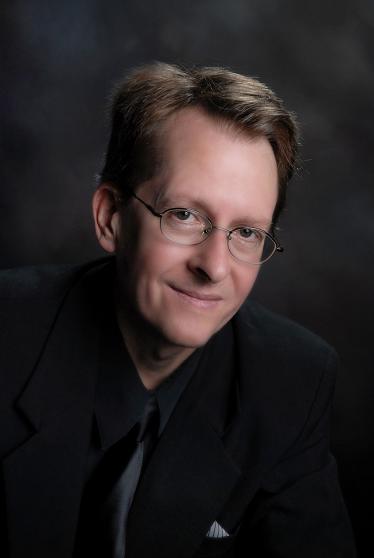 Dr. Keith Dippre August 1, 1960 Currently holds position of Professor of Music, Methodist University, Fayetteville, North Carolina. Member of ASCAP. D.M.A. in music composition, The Ohio State University, 2001. Principal teacher, Dr. Jan Radzynski. M.A. in music composition, California State University at Los Angeles, 1985. Principal teacher, Dr. Byong-kon Kim B.A. in music theory, education, and performance, Azusa Pacific University, 1982. Principal teacher, Dr. Phil Shackleton. Latest release "California Low Brow" is available on Spotify, featuring Scott Marosek on piano. https://open.spotify.com/album/2PCp6efhHsVEl6gBfeZqE9
awards/honors: Ruth Friscoe Award for chamber music composition, "Retort Part 3," 1998. Composer-in-Residence with The Ohio State University Symphony Orchestra, "Soiree for 1999," 1999. Regional Artist Project Grant ('02-'03), Arts Council of Fayetteville and Cumberland County, North Carolina. Recording of "Chorus of Cows" featured at Musicircus, contemporary music festival held at University of Southampton, Great Britain ('02). Artist-in-residence at the Artist's Enclave at I-Park East Haddam, Connecticut, (June '03). Commissioned piece, "Pilgrim's Blues" is premiered at the tercentenary celebration of Jonathan Edwards in Northampton, Massachusetts, (October, '03). Recipient of 2010 - 2014 ASCAPLUS award. Recipient of the Henry Grady Miller Cup Award for 2012 (North Carolina Federation of Music Clubs) President's Award for Research and Creativity (Methodist University) 2014. Commissioned by North Carolina Music Teachers of North America for state conference in October 2014: "Five Seasons" premiered on October 18, 2014, Methodist University. LIST OF WORKS: 1. Three Scenarios for Piano, '83. 2. Graphic, for woodwind quintet, '83. 3. Neo-Verismo, for 3 percussionists, '83. 4. String Quartet Centrale, '83. 5. Sounds of Mercury, for wind and percussion ensemble, '85. 6. One True Love, popular song, '93. 7. Sunkiss, for jazz rhythm section and electric guitar, '90. 8. Retort Part 1, for piano, flute, and sampler, '95. 9. Retort Part 2, for piano, flute, and cello, '96 10. Retort Part 3, for piano, flute, bass clarinet, and bongos, '98. 11. Soliloquy for Viola da Gamba, '97. 12. Hyperlydia, chamber piece featuring accordion, '98. 13. Soiree for 1999, for symphony orchestra, '99. 14. Behind the Moon, for chorus and string orchestra, '98. 15. Histrionics for William Jefferson, for brass quintet, '99. 16. Chorus of Cows, for brass, percussion, synthesizers, and poets, '96. 17. 700 N. Electric, piano concerto, '00. 18. Ikons, for symphony orchestra, '02. 19. Elegy, string quartet, '99. 20. Epiphany and Valse, for accordion, electric bass and trumpet, '02. 21. Pilgrim's Blues, for piano, violin, and cowbell, '03. 22. California Low Brow, sketches for piano, '05. 23. Attacca 1-9-5-6, for symphony orchestra, '06. Commissioned for the 50th anniversary celebration of Methodist University. LATEST PREMIERES: California Low Brow will debut at the NOW Festival in San Francisco on May 28, '06. Thick House, 1695 - 18th Street (Potrero Hill) Recently inducted into the Azusa Pacific University Academic Hall of Honor (October 28, 2006) Most Recent Performance: Contemporary Music Festival 2007 at The Ohio State University on February 1st, 2007-- Pilgrim's Blues featuring Kia-Hui Tan, violin, and Edward Bak, piano. Newest choral piece "Light," to premiere on September 6th, 2007 for the sculpture installation ceremony of "Elevated Visions," Methodist University. "Year of the Rat," for Duo 46 Duo 46 (guitar and violin) to premier on Sunday, March 15th, 2009 at St. Patrick's Catholic Church in Fayetteville, North Carolina. All 5 movements of "California Low Brow" were performed by Dr. Scott Marosek at the National SCI Conference in Santa Fe, New Mexico on April 3rd, 2009, College of Santa Fe. Publisher: Imagine Music, Medina, New York www.imaginemusicpublishing.com "General Disturbance" (for piano, trumpet, electric piano, and gong) premiered at Campbell University on March 15th, 2012 (North Carolina) Current publishers are Imagine Music Publishing, Ars Nova Music, and Renforth Music
Keith Dippre was born in Ancon, Panama in 1960. He received his undergraduate degree from Azusa Pacific University in California and his M.A. from California State University at Los Angeles. For roughly eight years, prior to beginning doctoral studies in composition at Ohio State, he played the resort and nightclub circuit on the West Coast and was a multi-keyboardist in the hip-hop oriented "Raw Nature." While living in California, he had the privilege of opening concerts for artists such as Debbie Gibson and doing studio work with popular jazz saxophonist Boney James. While at Ohio State, Dippre was the recipient of the Ruth Friscoe award for composition (1998) and was Composer-in-Residence with the Ohio State University Symphony Orchestra (1999). He made his festival debut as accordionist in OSU's Contemporary Music Festival 2001 playing the Lucas Foss piece "Curriculum Vitae with Time Bomb." Dippre's composition, "Chorus of Cows," was given its Columbus premiere during Contemporary Music Festival 2000. He has recently produced a piano concerto entitled "700 N. Electric," and a document, "Compositional Issues with Corigliano, Oliveros, and Kernis." He is currently Professor of Music at Methodist University, teaching such courses as music theory, aural skills, composition, and music technology. He has had commissions and premiers of his orchestral pieces with the Fayetteville Symphony Orchestra in 2005 and 2006 and most recently a collaboration with Band of Oz. Dr. Dippre r received a Regional Artist Project Grant from the Arts Council of Fayetteville and Cumberland County and was an artist-in-residence at the Artist's Enclave at I-Park (East Haddam, Connecticut). In October of 2003 his piece "Pilgrim's Blues" (for piano, violin, and cowbell) premiered in Northampton, Massachusetts commemorating the tercentenary celebration of Jonathan Edwards. He also prepared the musical examples for the musicology text "The Pleasures of Modernist Music" by Arved Ashby. During his sabbatical from Methodist University in fall of 2009 Keith was a guest composer/lecturer at Azusa Pacific University. Shortly thereafter, his piece "Pilgrim's Blues" was performed by The Definiens Project at the Fresno New Music Festival on October 17th. Recipient of an ASCAPLUS award for 2010-2014. Recipient of the Henry Grady Miller Cup award for 2012 (North Carolina Federation of Music Clubs) Keith is the Co-Director of the Cape Fear New Music Festival (Methodist University) which occurs every spring. His most recent piece for chamber rock band, "Thomas, Can You Hear Me?" will premiere sometime after the Covid 19 crisis has abated. His piano work "California Low Brow" will be featured at the SCI National Conference this October (2020) at the University of Texas at Arlington.
Compositions
Ruins of the Pueblo
Loop Gestures
Performed at Campbell University in March of 2018, this piece features piano, percussion, and lap top loops. Performers improvise with the loops in real time. Scott Marosek is featured on piano, and Don Parker is the percussionist.
Lengua no Mas
California Low Brow piano sketches
The 3rd movement of the work entitled "The Apparition of Michael Jackson." Performed by Dr. Scott Marosek at the SCI National Conference in Santa Fe, New Mexico on April 2nd, 2009.