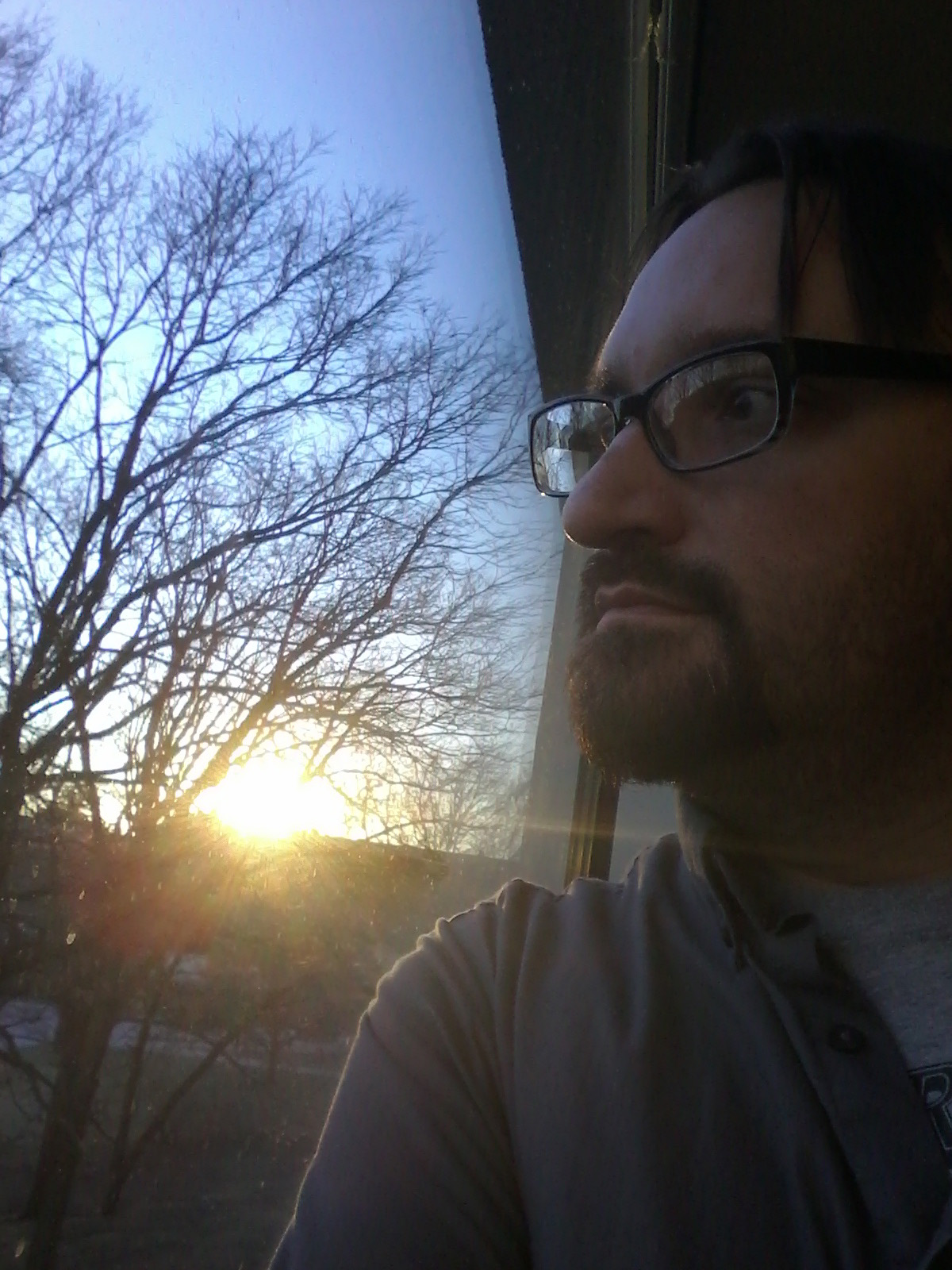 The Modern Composer Refuses To Die.
jason palamara is a composer, performer and educator from Indianapolis, Indiana. He specializes in composing music for dance, film, theater and in the development of new music technologies. He is a Visiting Assistant Professor of Music Technology and Composition at Indiana University-Purdue University Indianapolis (IUPUI). He is the founder of IUPUI's DISEnsemble (Destructive/Inventive Systems Ensemble – an ensemble devoted to the performance and study of hardware hacking, circuit bending, and other destructive forms of music making) and also teaches Applied Technology (broadly, the laptop and other devices as vehicles for live musical performance). His latest album, [bornwith 2brains] is available on iTunes, Spotify and anywhere else one might look for new music. He also performs and releases albums regularly with his longtime creative partner saxophone / laptopist Justin Comer under the name JCϟjp.
Compositions
none above me, performed by the JACK Quartet
Almost everyone agrees that you should not put yourself first in life. This seems to be a universal rule. Yet, we often violently disagree on what we should lift high up and put on that pedestal. It also seems that much of the world's strife, misery and bloodshed can be tied directly to what some people put up on their pedestal. This piece reflects my attempt to push everything extraneous off of my compositional table and see what remains. None above me was premiered by the JACK Quartet in 2014.
not in vain, performed by Manuel Tábora Deras
Almost everyone agrees that there are some words that you should never say. This seems to be a universal rule. Yet, we often violently disagree on which words these are. It also seems that in any society, these words may change from day to day, from year to year, and most infuriatingly, from person to person. Thus there are many unthinkable, unsayable words. More than most other things, this tells us where our idols, our truest beliefs lie. Doubtless there is a word you can think of that enrages you whenever it is uttered in your presence. And yet, how many times a day do you imagine you actually say the words that enrage your neighbor? This piece reflects my desire to put on display not the word itself, but our reaction to it. not in vain was written for violist Manuel Tábora as part of the University of Iowa's 24+24 Hour Composition Project, where composers are given a specific performer or ensemble and must compose a piece for them in less than 24 hours. The performer then must perform the piece 24 hours later. Manuel's exuberant playing style and exacting virtuosity was a major influence on the writing of the piece.
Ah! for Fixed Media
This piece is the result of my collaboration with theorist and music cognition enthusiast Lori Palamara. In this piece, we began with a question: can speculative theory benefit the composition of new music? We then devised a process for answering the question, which involved: an in depth investigation into my compositional process; a review of existing cognition literature to identify potential opportunities for maximal listener engagement with music; the composing of a first draft of the piece based on recommendations from the theorist; an analysis of the first draft with suggestions from the theorist regarding how the piece could increase listener engagement; and finally a final draft, which is presented for you presently. Does this piece engage you? Why/why not? Email your critiques to jason-palamara@uiowa.edu and become part of the experiment.
perforation, for any and all musicians