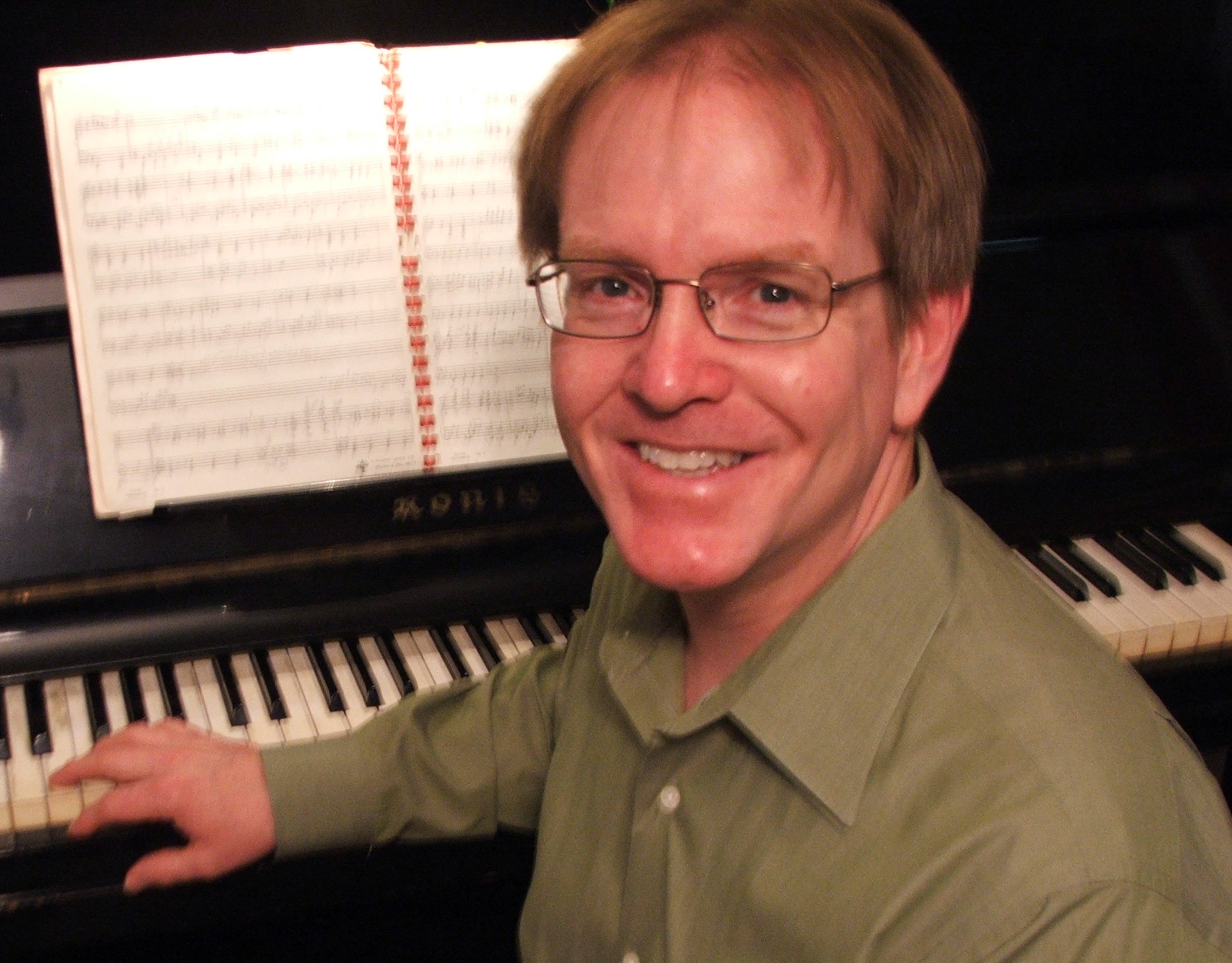 R o g e r   L o w e
Roger Lowe has written music for orchestra, chamber groups, piano, organ, guitar, choir, solo voice, electronic, and rock ensemble. He holds a BM, Music Composition from Gardner-Webb University (2013). 
He studied composition with Dr. Frank McCarty at The University of North Carolina at Greensboro and Dr. Matt Whitfield at Gardner-Webb University. He has studied piano, organ, flute and guitar. 
Roger played keyboards in Christian Rock groups from 1981–1987 and has been a church organist since 1992. He is currently organist and Minister of Media and Technology at Boiling Springs Baptist Church. 
LIST OF PUBLICLY PERFORMED WORKS
PREVIOUS MUSIC (1981)
Instrumentation: piano
Duration: 5:20
Performed at University of North Carolina at Greensboro in 1981 and Gardner-Webb University in 2011 (with additional percussion)
HEAVEN'S LOVE (1985)
Music for the 1986 Word Records release Sacred Fire
Instrumentation: band, soloist with backing vocals
Duration: 4:18
Radio single for the album
BORN FROM A DREAM (2005)
Music for anthem commemorating the Gardner-Webb University centennial in 2005 with lyrics by C. Douglas Bryan
Instrumentation: SATB with piano
Duration: 3:28
Four performances in 2005
HAPPY TO BE PART OF THE TEAM (2006)
Words and music for one-act musical comedy
Instrumentation: band with some additional instruments or keyboards, soloists with chorus
Duration (of musical): 1 hour
Written for class MUS400 "Writing the Musical"
Staged reading at Gardner-Webb University in 2006
REJOICE IN THE LORD (1980; revised 2007)
Instrumentation: soprano and piano
Duration: 3:40
Performed at Gardner-Webb University, Fall 2011
CUBICLE! (2008)
Music and some lyrics for full-length musical comedy
Instrumentation: orchestra, soloists with chorus
Duration (of musical): 2 hours
Staged reading at Gardner-Webb University in 2009
THE ONE LAMB (2008)
Music for film soundtrack
Instrumentation: orchestral with additional instruments; performed on keyboards
Duration (of film): 2 hours
Proceeds from film go to charity
Limited national theater release in 2009; available on DVD
BLESS HIS HOLY NAME (1992; revised 2007/2011)
Words and music including an arrangement of the hymn "Holy, Holy, Holy"
Instrumentation: SATB with Piano
Duration: 3:28
Performed by the Gardner-Webb University Concert Choir on their Spring 2012 tour
SUNRISE AT ROANOKE (2012)
Instrumentation: flute and harp
Duration: 4:41
Performed at Gardner-Webb University, Spring 2012
SIR DIGBY CHICKEN CAESAR: SOME KIND OF WALTZ (2012)
Instrumentation: alto sax, trombone and piano
Duration: 4:00
Performed at Gardner-Webb University, Spring 2012
SYMPHONY NO. 1 (2012)
Music for orchestra in four movements
Instrumentation: full orchestra with drums and electric bass
Duration: 24:00
Senior project for Bachelor's in Music, Music Composition
Performed at Gardner-Webb University, Spring 2013
THE ONE FOR GUITAR AND BRASS (2013)
Instrumentation: guitar, trumpet, trombone, bass and drums
Duration: 4:47
Performed at Gardner-Webb University, Spring 2014
THE SLEEP CYCLE (2014)
A Song Cycle in seven movements based on the works of Edgar Allan Poe
Instrumentation: mezzo-soprano and piano
Duration: 16:00
Performance scheduled for fall 2018
VARIOUS HYMN ARRANGEMENTS
Instrumentation: piano, organ and orchestra
Durations: 2:30-3:30
Performances: preludes and offertories for worship services, 1992 to present
Compositions