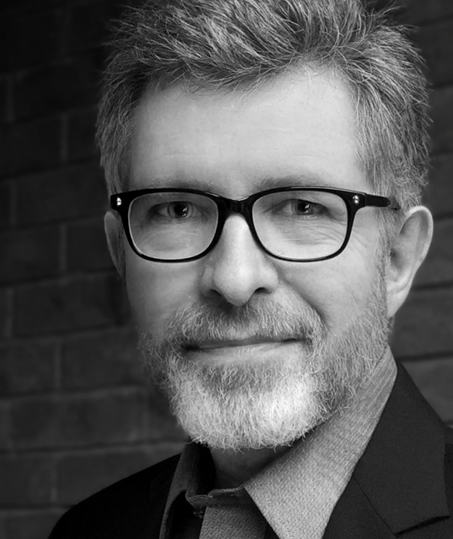 Patrick Houlihan's music has been called "original and refreshing" (Speight Jenkins). Martin Bookspan wrote that he "treats his materials with imagination" and "displays a keen sensitivity to the [music's] possibilities."
When asked how he got started in composition, Houlihan said, "The first time I scribbled notes on a page was in seventh grade band. A friend had a B-flat trumpet, a melody written for voice, and a confused look because his instrument wasn't producing the correct pitches. I had never heard the word, 'transpose,' but with trial-and-error and a little luck, I wrote the trumpet part for him. I liked figuring that out. After that, in every high school music ensemble, rock band, choir, and college jazz band I was in, I joined to perform but ultimately started writing."
Some of Houlihan's compositions have been inspired by special locations, such as At Milsons Point (Sydney) and Snoqualmie Passages (Cascade Mountains). In addition to music for concerts and recitals, his commissions include music for worship, and grants include support for electro-acoustic museum installations in collaboration with sculptor Wallace Mallette.
Houlihan is a native of New Orleans and holds degrees from the University of Mississippi and Florida State University. He has received grants, commissions, and awards from several organizations and has taught music theory, composition, electro-acoustic music, and music industry at Mississippi Valley State University and Ouachita Baptist University.
He and his wife, Jill, currently reside in Arkansas.
Compositions
Snoqualmie Passages
Alto Saxophone and Piano | Duration: 7 minutes
This single-movement work derives its title from the Snoqualmie Pass, a route through the Cascade Mountains in Washington. The opening alternates between the piano's bold chords and the saxophone's melodic declarations, material that is presented throughout. Just as a visitor to the Snoqualmie area experiences rugged mountains, powerful waterfalls, and serene valleys, the music travels through rigorous as well as tranquil passages.
| | |
| --- | --- |
| | Snoqualmie Passages is dedicated to saxophonist Caroline Taylor, who premiered it at Ouachita Baptist University with pianist Lei Cai. Their recording is included on Vol. 31 of SCI's CD series, Ascend. |
At Milsons Point
Trombone and Piano | Two movements | Duration: 8 minutes
Milsons Point is on Sydney Harbour, directly across from the Sydney Opera House. With its spectacular views of the Harbour Bridge, opera house, and CBD, it's a favorite location for photographers. It's also home to Luna Park, an amusement park quite unlike those that I'm accustomed to in the U.S.
This piece draws upon my memories of the contrasting emotions from an evening at Milsons Point. The work is in two movements: a calm, mysterious opening and a fast second movement that gets rather frantic at times.
A Distant Stream of Music
SATB and Piano
From Songs of Vision and Light (the third movement), commissioned by the Arkansas Federation of Music Clubs in commemoration of the Centennial of the National Federation of Music Clubs.
Text adapted from Christina Rossetti, 1830-1894 and Mechthild of Magdeburg, c.1210-c.1280.
Illuminations
Flute and piano | Two movements | Duration: 8 minutes
Illuminations was premiered in 2016 by flutist Kristin Grant, to whom it is dedicated, and pianist Adam Haas. The first of two movements, "Vellum," has a veiled quality, beginning with a free, quasi-recitative passage and leading to two lyric themes. "Freeflight" has an aggressive character, as if in a perilous flight over rocky terrain.