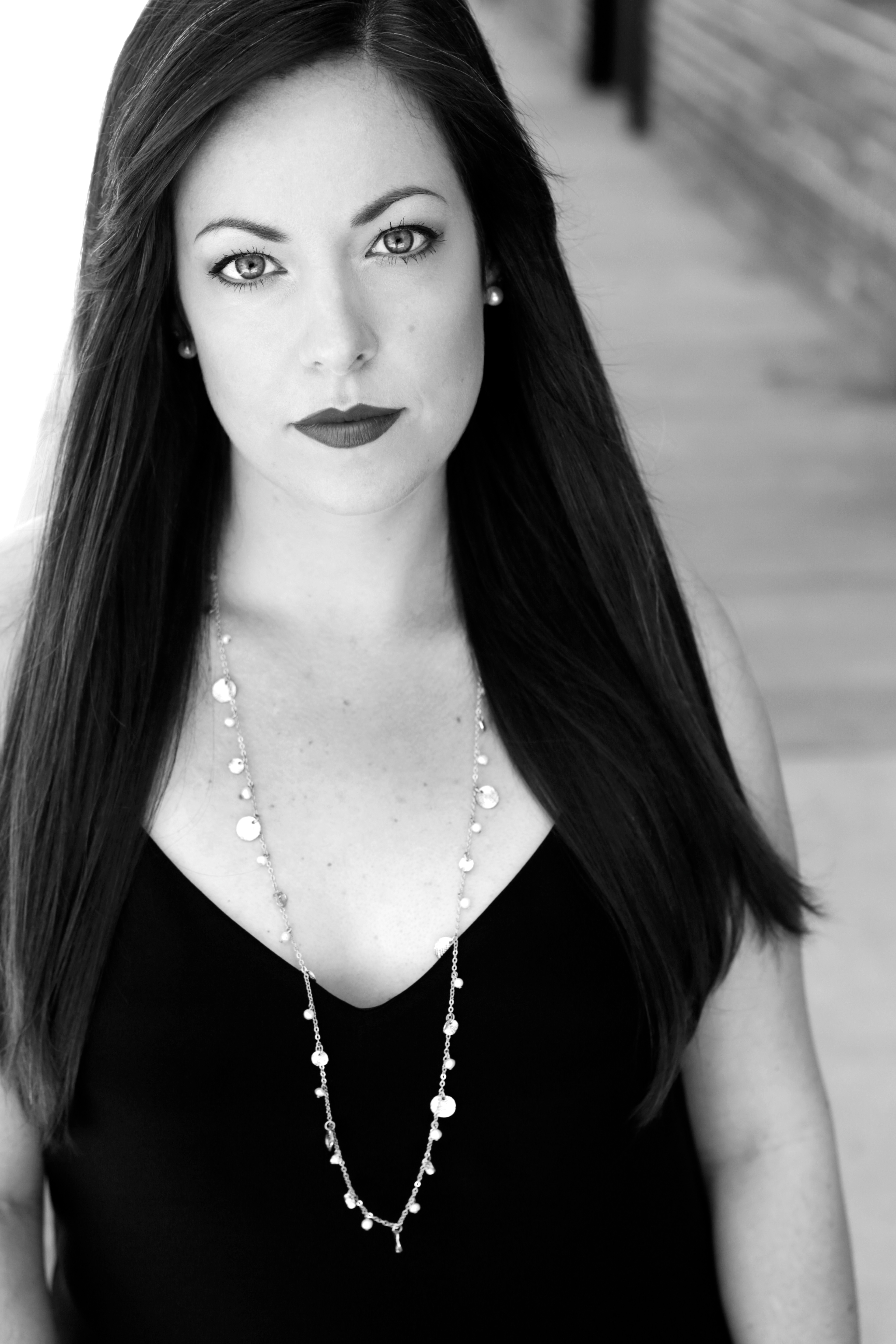 Photo by Kirsten Lara Getchell
Leah Reid is a composer of acoustic and electroacoustic music. Her primary research interests involve the perception, modeling, and compositional applications of timbre. In her works, timbre acts as a catalyst for exploring new soundscapes, time, space, perception, and color. In recent reviews, Reid's works have been described as "immersive," "haunting," and "shimmering." She has won numerous awards, including the International Alliance for Women in Music's Pauline Oliveros Prize for her piece Pressure and the Film Score Award for her piece Ring, Resonate, Resound in Frame Dance Productions' Music Composition Competition. Her works are frequently performed throughout Europe and North America, with notable premieres by Accordant Commons, the Jack Quartet, McGill's Contemporary Music Ensemble, Sound Gear, Talea, and Yarn/Wire. Her compositions have been presented at festivals, conferences, and in major venues throughout the world, including BEAST FEaST (England), EviMus (Germany), Forgotten Spaces: EuroMicrofest (Germany), the International Computer Music Conference (USA), IRCAM's ManiFeste (France), the San Francisco Tape Music Festival (USA), the Sound and Music Computing Conference (Germany), the Tilde New Music Festival (Australia), and the Toronto International Electroacoustic Symposium (Canada) among many others. Samples of her music are available through Ablaze Records. Reid received her D.M.A. and M.A. in music composition from Stanford University and her B.Mus from McGill University. Reid's principal teachers include Mark Applebaum, Jonathan Berger, Brian Ferneyhough, and Sean Ferguson. She has taught at Stanford University (Stanford, CA), University of the Pacific (Stockton, CA), and at Cogswell Polytechnical College (San Jose, CA). Reid is currently an Assistant Professor at the University of Virginia, where she teaches courses in music composition and technology. Additional information may be found by visiting www.leahreidmusic.com.
Compositions
Ring, Resonate, Resound
Ring, Resonate, Resound is an acousmatic composition written in homage to John Chowning. The piece tips its hat to Chowning's Stria, Turenas, and the beautiful sonic landscape Chowning explored through his research and discovery of FM synthesis. Ring, Resonate, Resound is dedicated to him. The piece was composed using a multidimensional compositional timbre model Reid developed while at Stanford University. The composition explores timbre through dozens of bell sounds, which provide the harmonic and timbral material, structure, foreground, and background for the piece. The composition is comprised of five sections, each examining a different set of bells and materials that interact with them. The piece begins thin and bright, then gradually increases in spectral and textural density until the listener is enveloped by a thick sound mass of ringing bells. The bells gently fade into waves of rich harmonic resonances. Ring, Resonate, Resound was premiered at Stanford University's Triple CCRMAlite: 40, 50, 80 celebration in October of 2014. The piece won the Film Composition Award in Frame Dance Production's 2015 Music Composition competition, and is featured on Ablaze Records' Electronic Masters Vol. 4 disc.  
Occupied Spaces
Occupied spaces is a piece that explores timbre through a series of 11 'rooms' or spaces. Some of these spaces have been modeled after physically existing rooms, others are either imagined (and do not follow the rules of physics), or occur inside your head. There are three impulses in the piece: a zipper, a clap and a balloon pop that are inserted into these rooms. These three sounds have been filtered to various degrees and, over the course of the piece, frequencies are added to the impulses, creating an increasingly noisy texture. The piece has six sections and an introduction. The sections determine not only which rooms are presented, but also the degree of the pitch-to-noise ratio present at any given time. In each section, impulses have been organized into various strands of material. Each strand comes from a two part theme that is presented in the first section. Each section takes this theme and destructively varies it. The piece begins with an introduction of the zipper that hints at some of the characteristics of the rooms, followed by section 1 that presents rooms 1-4 and the basic two strands of thematic material. Section 2 introduces rooms 5 and 6 and the strands begin to grow and overlap. Section 3 presents rooms 7 and 10 and the possibility of 3 simultaneous strands and 2 overlapping rooms. Section 4 introduces room 8, and strands begin to multiply and deteriorate the rooms. The zipper attempts to intervene, but is repetitively stopped by room 8. Section 5 begins after a final failed attempt of the zipper to break free, followed by the first iteration of room 9. The material tentatively resets; however, the rooms have deteriorated and reflections begin to multiply. The strands multiply and grow and the reflections densify until they have completely saturated all of the rooms. A final iteration of the clap, balloon and zipper form the climax of the piece. Section 6 is marked by the second iteration of room 9, which takes the final climactic impulse and leads the listener into the final new room: # 11 - a resonant soup and ghost of the previously heard impulses. This final room reminisces with a small band-width of frequencies from the previously heard impulses. The piece closes with a brief recapitulation and final presentation of fragments of the original theme and a brief presentation of select rooms. 
Pressure
Pressure, for viola and live-electronics, is a single movement work that explores the timbral possibilities of the instrument from scroll to tailpiece. The composition contrasts delicate gestures, melodies, and squeaks, with dense sweeping textures, flurries of tapping, and waterfalls of glissandi harmonics. The word 'pressure' has multiple different meanings, two of which particularly exemplify this work: to push toward a definitive end, and the exertion of force upon an object. Through various extended techniques, including unusual finger and bow placements, tapping, and extreme bow pressure, the physical force on the viola can be seen as well as heard. The electronics for Pressure are realized with Max/MSP. In the piece, the soloist's sounds are amplified, processed, and spatialized using predetermined trajectories. The live sound is combined with the synchronized playback of prepared sound files. The resulting textures surround and immerse the listener in a vibrant soundscape. The electronics color, transform, and expand the possibilities of the solo instrument, allowing a pizzicato to have a gong-like resonance one moment and a heavy metal electric guitar timbre the next; or enabling a monophonic gesture to be multiplied a hundred fold into a thunderous orchestral buzzing. Pressure was composed for violist Drew Ricciardi at McGill University in Montreal, QC in 2007. The work received the International Alliance for Women in Music's (IAWM) Pauline Oliveros Prize in 2008. 
Ostiatim
Through a series of fifteen fragments, Ostiatim explores the sounds produced by doors and the emotional inflections of the people who interact with them. Examples of sounds include: doorchimes, westminster doorchimes, knocking, doors banging, slamming, and doors creaking. The title, meaning "door-to-door," is meant to depict the timeline of the piece. Each fragment should be treated like a fleeting memory--sometimes connections are made, and other times the moment slips away. The composition was inspired by artist Anish Kapoor's sculpture: Memory and explores the concept of timbre space and timbre as a morphing device for exploring new material.