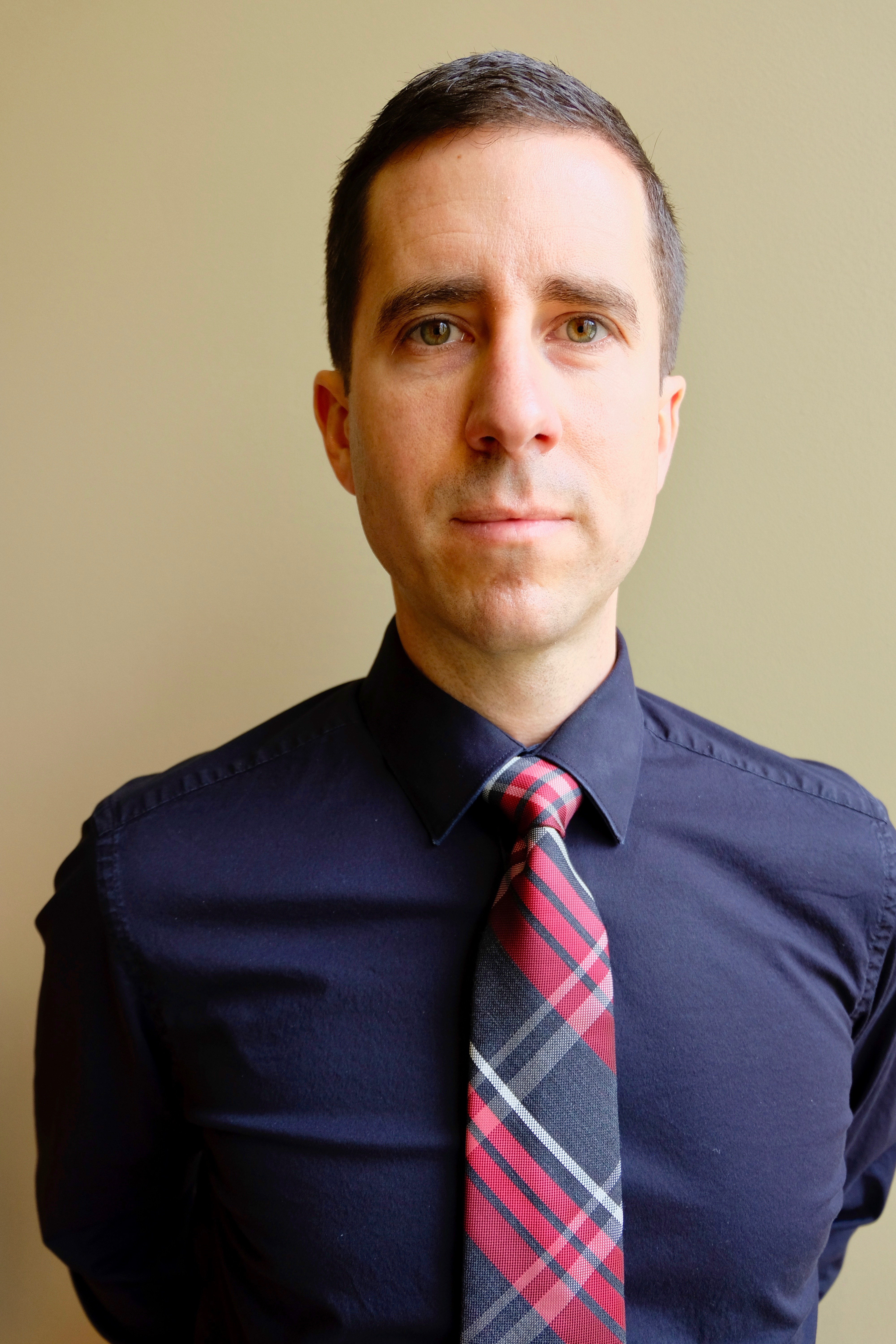 Jonah Elrod is a composer who researches cycles and signals from the Earth and incorporates them into his music. His works are inspired by and engage with issues surrounding sustainability and human perception of the natural world. His compositions have been performed at numerous new music concerts and festivals including the Society of Composers, Inc. National Conference, the John Donald Robb Composers Symposium, the Midwest Composers Symposium, the Exchange of Midwest Composers Conference, the Iowa Composers Forum Winter Festival, the Baltimore Composers Forum Spring Concert, the Wisconsin Alliance for Composers Festival, the New Music on the Bayou Festival, the New Music Gathering, the iHearIC concert series, and the New Gallery Series.
He currently serves as a board member of the Iowa Composers Forum, and is a member of the Society of Composers, Inc., the International Alliance for Women in Music, SEAMUS, The Society of Music Theory, the Baltimore Composers Forum, the American Composers Forum, and the College Music Society. He is a Ph.D. graduate in music composition from the University of Iowa where he served as an Associate Director of the Electronic Music Studios, and was a performer in the University of Iowa Laptop Orchestra.
As an educator, Jonah currently teaches music composition, music theory, and aural skills as a Visiting Assistant Professor of Music at Luther College in Decorah, IA., and has previously worked as an Associate Lecturer of Music at the University of Wisconsin-Stevens Point. He also worked as an instructor of music composition and music theory at Camp COFAC, a summer music program for high school students at the University of Wisconsin-Stevens Point. For more information, please visit www.jonahelrod.com.
For more information, visit www.jonahelrod.com
Email: jonahlelrod@gmail.com
Twitter: https://twitter.com/JonahElrod
Instagram: https://www.instagram.com/jonahlelrod/
Compositions
Urban Sky Glow
For marimba and live electronics. Urban Sky Glow explores how missing star light returns to our lives as we reduce city lights. The piece acts as an interpretation of the levels of the starlight magnitude of one particular area of the night sky. The marimba musically represents the stars that are visible in the different magnitudes. As we move through the levels of magnitude, city light is reduced, more stars are revealed, and previously visible stars become brighter. The fixed media creates both a contrasting artificial light as well as extensions of the marimba's starlight. As we travel through the magnitudes we also engage in two Dreams which are variations on the starlight materials. Recording: Brian Baldauff, marimba. Available on his CD, Canyon. http://www.brianbaldauff.com/albumcanyon/
The Vulture
The Vulture was selected as a winner of the One Voice Project organized by Lisa Neher in 2015. The piece considers the idea that nothing really disappears, only transforms into something new. The vulture in the text even anticipates this transformation, not only searching for a meal, but relishing her participation in this process.