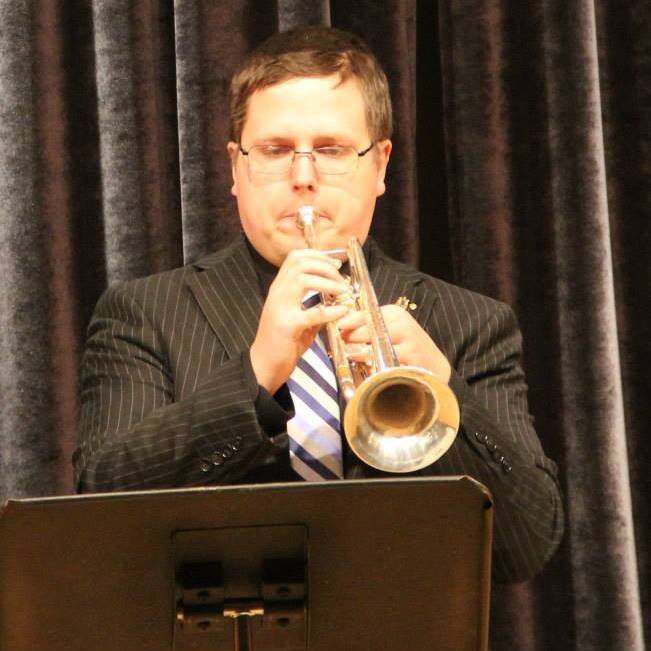 Jason playing on a recital.
Jason Taurins is a music educator, composer, and clinician based in Rio Rico, AZ. He has lived in Arizona since August 2015, after completing college in Michigan. He holds a Bachelor of Music in Education degree from Western Michigan University, where he also studied composition. His interests include writing for wind bands, arranging for marching band, and writing marching band drill, as well as writing chamber music.

He has been commissioned and performed by ensembles from around the United States and Europe. He was a winner of the 2017 Fifteen Minutes of Fame competition. As a performer, he has been invited to perform with the World Youth Wind Orchestra Project in Schladming, Austria.

You can learn more by visiting https://jasontaurins.com/.
Awards:


2017 Robb Musical Trust Composers Symposium Finalist.
2017 "Fifteen Minutes of Fame" winner.
Selected for 2017 World Youth Wind Orchestra Project in Schladming, Austria.
"Saxharp" (2017) – Selected for Harp Legacy Project.
"Prelude, Allemande, and Galliard" (2017) – Omega Chapter of Tau Beta Sigma reading band, University of Arizona, April 2017.
"Bagatelle" for solo clavichord (2017) – Selected for the Daniel Blitz Clavichord Project.
Winner, "15 Second Harp" call for scores – "a very small carol" for harp and tuba duo, recorded by Ray Hearne and Olivia Jageurs in the United Kingdom!
Jason Taurins is also the creator of the "Minute of Music Project," a composition competition in which composers write a minute of music for a particular instrument or instrument combination. Current calls for scores include solo B-flat trumpet pieces, and for bassoon/trumpet duo Trumpetoon.

You can learn more at https://minuteofmusic.wordpress.com/
Compositions