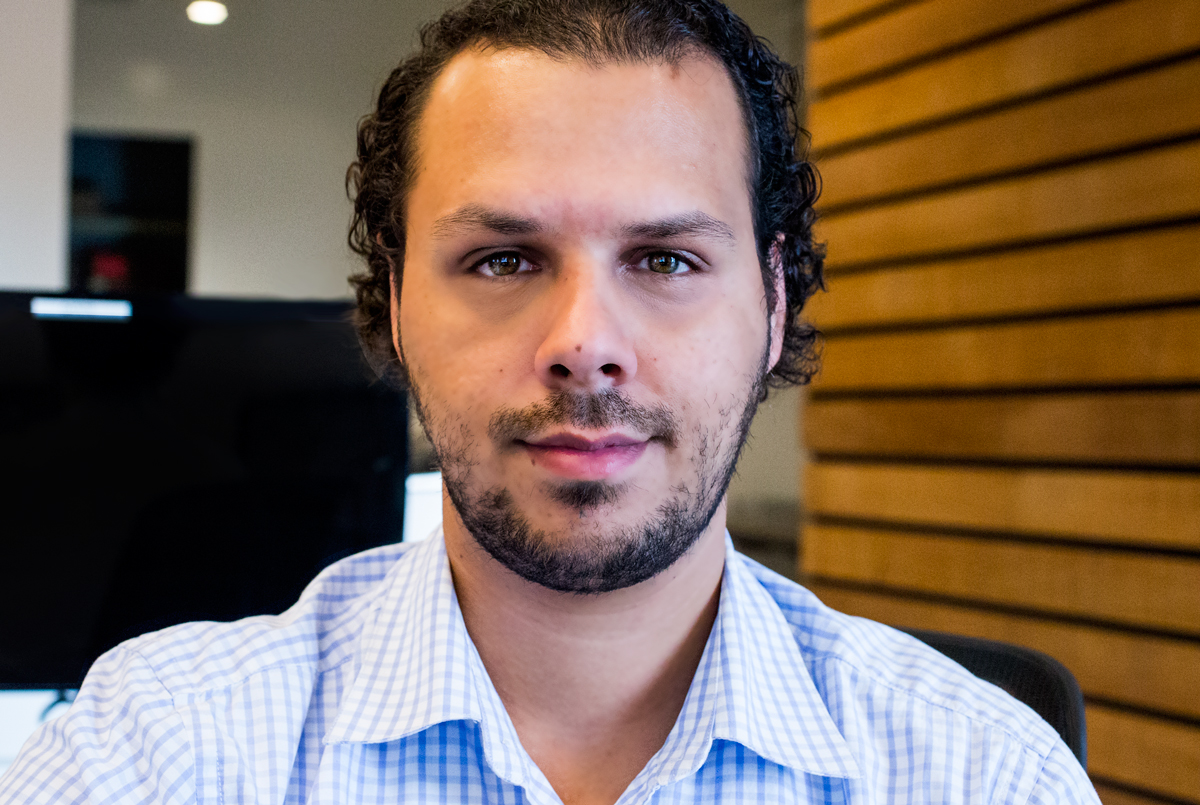 Emmanuel Berrido is a Dominican-American composer and pianist with a passion for telling stories through sound, having composed music for the concert hall, the radio, or even the dance floor. His work has been performed by a variety of artists including the Amernet String Quartet, cellists Jason Calloway, Megan Chartier, and Craig Mehler, violinist Peter Sheppard Skaerved, and the FIU Wind Ensemble. Recent experiences have included participation at the American Composer's Orchestra EarShot Readings (Sept. 2018), the Indiana State University Contemporary Music Festival, the New Music Miami Festival, the Ball State University Festival of New Music, the SCI Student National Conference, the Ann Arbor Society of Musical Arts, and the Kendal Sound Arts Series. In May 2017, he was awarded the Louis Smadbeck Composition Prize in Ithaca, NY, for his work Bend the Knee for brass quintet, and in February 2018 he was awarded the Ithaca College Orchestral Composition Competition for his Danza Ritual for orchestra, to be performed by the Ithaca College Symphony Orchestra in the Spring of 2018.

Emmanuel has a degree in Music Business (Creative Production) from Miami Dade College, and a B.M. in Music Composition from Florida International University where he studied with composer Orlando Jacinto García. In May of 2018, Berrido completed his Master of Music degree under the mentorship of composers Evis Sammoutis and Jorge Villavicencio Grossmann at Ithaca College, in Upstate New York. Other educational experiences have included mentorship by composers Bernard Rands, Augusta Read Thomas, and Chinary Ung; violinist Peter Sheppard Skaerved, and clarinetist Lori Freedman.

Alongside Lindsey Eastham, Dallas Joseph Howard, and Sergio Cote, he co-founded the Un/Pitched organization and concert series, a project devoted to promoting contemporary music in the greater New York area, to enrich collaboration and educating communities about twenty-first-century art. The Un/Pitched concert series in the Fall of 2017 marked the first official collaboration between Ithaca College and Cornell University composers.

When he is not composing, performing, or practicing, Emmanuel Berrido creates websites for other musicians and small businesses, draws, and reads non-fiction books about any topic, from history and philosophy to communication and language.
Compositions
"Areítos" Concerto for Cello and Chamber Ensemble (2018)
Craig Mehler - cello / Keehun Nam - conductor

Nicole Murray, flute; Ellen O'Neill, oboe; Valerie Nuzzolo, clarinet; David Resig, bassoon; Lindsey Eastham, percussion; Joon Sang Ko, piano; Shelby Dems, Peter Nowak, violins; Jacob Shur, viola; Terri Landez, cello; Tristen Jarvis, contrabass.

Premiere performance at Ithaca College on April 28th, 2018.



"Areíto" is a word from the Taíno language that Spanish colonizers used to describe a type of ceremonial musical offering between Native-Caribbean nations in colonial Latin America. The caciques, leaders of each village, would compose and perform these dances and songs when honoring special occasions: victories, trade deals, religious rituals, or times of mourning.

With this in mind, I composed the AREÍTOS cello concerto for my dear friend Craig Mehler whom, along Keehun Nam, has been my best Ithaca friend since we started our adventure in this part of the country almost two years ago. It seemed fitting that I offered the most important composition of these past two years to someone who has been as supportive and inspiring as Craig has been.

AREÍTOS features a musical narrative that chronicles, at a localized level, my friendship with Craig. At a more philosophical level, it aims to tell a story about human contact and the progression of relationships over time. The first two movements are played "attacca."

The first movement, divided in two main sections called Flexible and Proclaiming – relates much to when we forge a new connection – time spent with the other person is "flexible," as are our opinions about them, and we tend to try to assert ourselves and "proclaim" our ideas in hope for them to be heard and validated. The pulse of the movement is dubious; the music floats in a variety of different pulses set by the ensemble, and the harmonies, never readily obvious in the music I compose, are further blurred.

The second movement, titled "Canción Funeral" ("Funeral Song"), is definitely more related to my friendship with the soloist: One of the most poignant events in my friend's life last year was the loss of his father. So the music is somber, sober, and funeral in nature, but the pulse of the movement gets progressively clearer. This second movement also features the largest soloistic moment of the work, a cadenza described as a Cadenza Frenética y Obsesiva ("Frantic and Obsessive Cadenza") which to me, is a fitting expression of how when we mourn, we obsess about certain small details or other matters in a search for meaning. "Canción Funeral" is dedicated to the loving memory of Steven Mehler.

The third movement, Una Vela que se Quema Pronto ("A fast-burning candle") became the title of the third movement when I was describing the music to another great friend, Corey Rubin. As the pulse of the entire composition has been getting stronger and steadier for the last 15-16 minutes, we reach a final "con moto" movement where I wanted to express excitement, and the constant flow of events that is a sound personal relationship with someone both loved and respected. This movement brings back music from the first movement in a way to tie the whole expressive impetus of this work, almost as the bow we use to tie gifts (offerings?) we give to people we care about.

Ithaca, NY – March 2018
"Wondering, Wandering" for flute and alto saxophone (2017)
Kaitlyn Laprise - flute
Richard Laprise - alto saxophone

Premiere performance at Ithaca College on April 10th, 2017.

WONDERING, WANDERING is an impression of a casual conversation in between close ones. The instruments come out of each others lines, some times overlapping, some times interrupting each other, some times finishing each other's sentences (or melodies). Sometimes there are awkward silences, and some other times the conversation flows just fine.

Not only have I chosen temporal space (left-right) to express this interaction, but also I chose vertical space —register— in order to create a tri-dimensional plane in which the flute and the saxophone come together. I am not very sure what the actual words of this interaction would be.

This piece is composed for and dedicated with all my gratitude to my Ithaca College friends Kaitlyn and Richard Laprise.

Ithaca, NY – March 2017