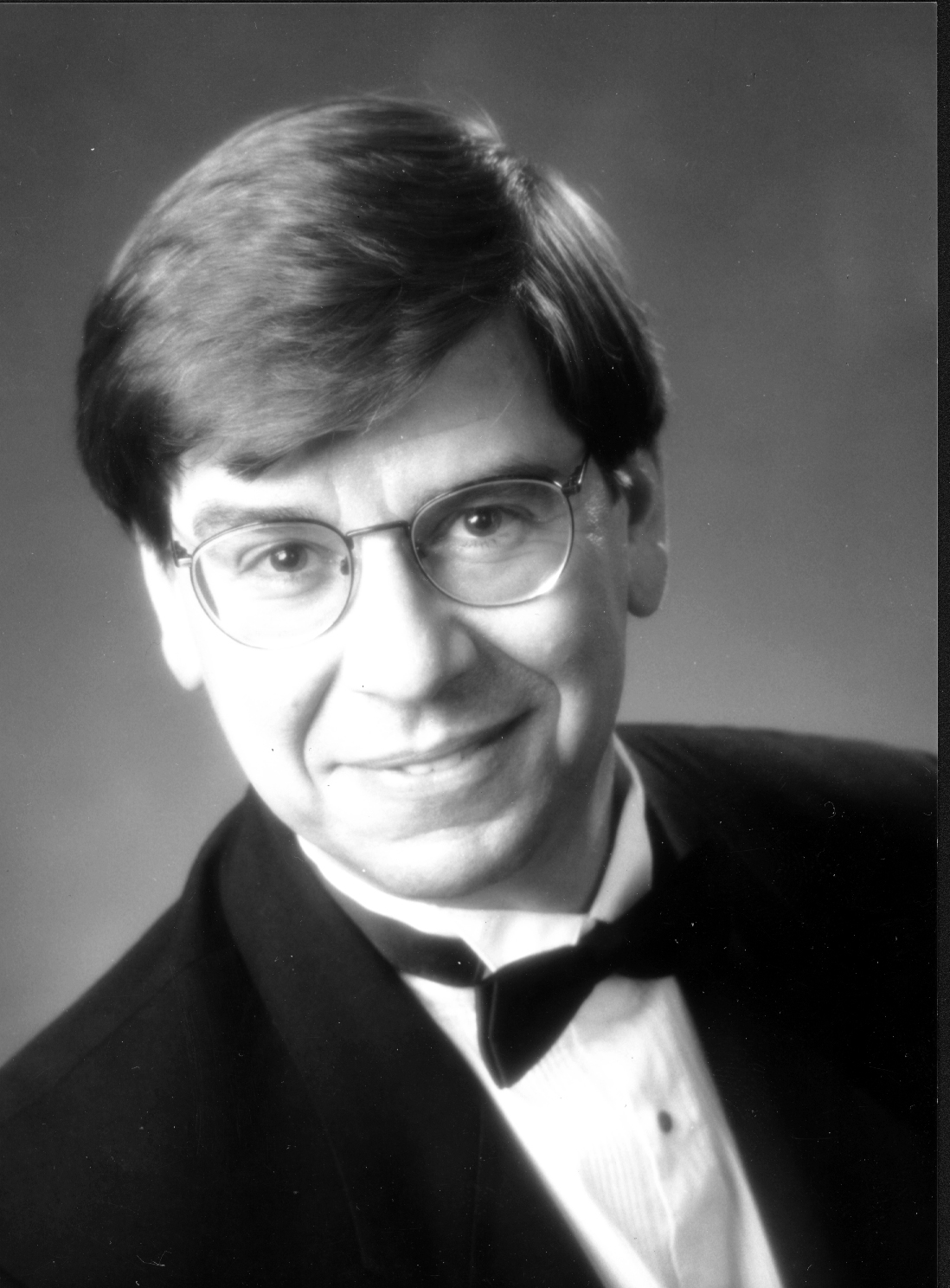 Doug Davis graduated summa cum laude from the University of Tennessee where he studied with David Van Vactor and completed his Ph.D. from Harvard University working with Earl Kim and Leon Kirchner. While at Harvard, Leonard Bernstein selected Davis to be a member of the Norton Lectures Discussion Group. Several of his compositions have been recorded by jazz greats including Chick Corea, Larry Coryell, and Bennie Wallace. During his tenure at California State University Bakersfield, Davis was selected the outstanding professor, served as department chairman, and created multiple concert series of Guest Composers, the Bakersfield Jazz Festival and Legends of Jazz concerts. In 2003, he received the WANG Family Excellence Award that was given to four faculty members chosen from the 23-campus CSU system. Additional awards come from the National Endowment of the Humanities, Woodrow Wilson Fellowship, and the Harvard Graduate Prize. International performances include Psalm of an Orange Angel by the Hungarian Symphony; Token for voice and orchestra, featured at the Ukrainian "Contrasts" festival; and Dust Swirls, then Speaks, written to commemorate the 75th anniversary of John Steinbeck's Grapes of Wrath, had multiple orchestral performances in England and Scotland in 2015. Idee Fixe for flute was a featured work at Cortona, Italy in 2015 and was performed by Mary Cervantes in both Italy and Los Angeles.
On the music of Doug Davis: (Concerning settings of John Berryman's Dream Songs) "Bluesy, playful and malevolent, with strong overtones of Bartók and Berg, the music is jarring, creepy and slyly seductive. And the disc, which I find compulsively listenable, is both appropriately unsettling and a hell of a lot of fun." Brandt Reiter, LA Weekly (Concerning song cycle Family Portraits) "Doug Davis exhibited a nuanced lyricism, carefully fitted to poems of mourning and transcendence, disciplined in their craft but free enough to express deep feeling." Mike Greenberg, San Antonio Express-News (Concerning A Wish to Behold, commissioned by the BSO for the Bakersfield Centennial celebration) A Wish to Behold, written by Cal State Bakersfield music professor Doug Davis, was itself an extraordinary achievement, a wonderful combination of intellect and emotion. Based on the musical constant known as the harmonic series, Davis created a piece that illustrates in his own unique language the duality of the human spirit. You could readily admire A Wish to Behold for its ingenious theoretical construction if you could get past the surpassing beauty and humanity of it. But it wasn't all profundity. Davis' impish sense of humor crept through as he interpolated another musical constant--a quote from "Happy Birthday." Susan Scaffidi, The Bakersfield Californian (Concerning Love Letter and I'm Melody) "Davis shows a unique lyric gift. He has a strong and vital harmonic language, which underpins his sensitive melodic lines. Hope we'll be hearing a lot of Mr. Davis' music in the future." John Eaton, Professor Emeritus of Music, University of Chicago, MacArthur Foundation award "After listening to the music of Dr. Doug Davis, I found it to be first rate, extremely expressive, and thoroughly professional. He is a man who has his own voice." Donald Erb, former President, American Music Center (Concerning the compositions of Doug Davis) "I was very favorably impressed after examining the compositions of Doug Davis. His song entitled, Huffy Henry attracted me especially for it original and natural blend of the jazz style with the sophistication of a free harmonic idiom. His composition, Token also attracted me with its freedom and easy handling of its musical material. Dr. Davis' music is free from the customary gimmicks that so often surface in the music of our days. Yet it is fresh and individual, therefore representative of what I would call our contemporary feelings and ideas." Dr. Juan Orrego-Salas, Director of Latin American Music Center: School of Music, Indiana University (Concerning Token) "From more than 300 submissions from all over the world, the most substantial work performed was by Doug Davis, who teaches theory and jazz at California State University, Bakersfield. His Token, a work for piano, string quartet and soprano made a powerful impression and left behind a scorched earth. It's the kind of piece that probably should have half of the program all to itself . With a text that borrows from the Psalms and a Sanskrit text, Token describes a dialogue with God--the stern, unforgiving Hebraic God whose terrible judgment demands total supplication. Conveyed in stark, declamatory gestures, it is a work of purgation that speaks in atonal phrases but resolves in the tonal, in an almost traditional resolution--heard in such various works as Britten's Lachrimae and Mahler's late symphonies--that implies faith with the eternal powers. The demanding music was directed by the composer, theirs was far from a note-perfect performance, but even with blemishes, the apocalyptic content nevertheless sent strong shock waves through the hall." Richard Chon, The Bakersfield Californian (Concerning I Miss Him) "I was particularly impressed by a composition called I Miss Him, Doug Davis' setting of the John Berryman poem. The abstract text sounds perfectly natural in this blues-based surrounding. The instrumental writing evokes the emotions of Horace Silver or the late 50s small group of Ray Charles, but the integrity of Doug's music and Berryman's poem are quite in tact. Doug's singing, an aspect of his talent new to me, is simply wonderful. A vocal performance like this is only possible when the artist has that intellectual depth and instinctual gift that can transform that intellect into music that touches the heart. I Miss Him feels good to any listener, but there is no doubt that this is serious music." Bennie Wallace, Film Composer and Jazz recording artist
http://dougdavismusic.net
Compositions
Psalm of an Orange Angel
Program notes for performance of Doug Davis: Psalm of an Orange Angel This composition coalesced around a point of great tension in my life culminating in a jolt of fear that spurred an immediate recitation of the Twenty-third Psalm. Before that moment, days had passed since I looked up into the night sky and said, "You got it. I'm stopping here," and for months preceding that decision I had devoted every conscious moment to a particular focus on my breath called "the backward flowing method," discovered in a Taoist text called "The Secret of the Golden Flower." There was nothing new or unusual to me in this breathing technique—only the clarity that I had nothing better to do and that all that I cared about would not suffer from my single-mindedness. I still could play with my child and seemingly behave in an appropriate manner as I moved through the day. But after my decision "to stop," events had entered a realm that to this day is beyond my understanding. Over the previous months I had been given ample evidence that I could trust in this new focus until releasing completely was a step taken with absolute faith. However, after forty hours of being dragged from place-to-place collecting seemingly random and unrelated scraps of debris, exhausted, delirious, and most likely delusional, I arrived in front of my home. I then began to perceive a flickering color in my peripheral vision and with a jolt resurfaced uttering the one Psalm that I knew. Of course, I had nothing to fear. I may have lost my mind but certainly was in no danger of being harmed, but just as surely I scampered into the house and up to my room just like I head to the beach after a wave has held me underwater a bit too long. In my room with my accumulated debris, it occurred to me that maybe there was a connection to the Psalms. Thus the first number 51:7, "Purge me with hyssop—make me white as snow," and then 64:6, "They search out iniquities. They make a diligent search..." With excruciating elaborateness, the numbers accumulated over the previous day and a half would eventually become the text for my composition entitled Token. This text was dominated by Psalm fragments that portrayed the intense passions and longings of its terribly human author. For Psalm of an Orange Angel, I have substituted the members of the brass section for the role of a vocal part and their wordless "Psalm" dominates the compositional discourse and provides a motivic center of attention. Harmonically, the opening section leads to an up tempo area anchored by the tonal regions of B-flat and E, and although numerous tonal centers emerge, the eventual resolution is a long, relatively stable area in E-flat. Thus, the opening dominant prolongation finds its tonic resolution. Obviously, the phraseology of the Psalm setting is shaped by the wordless language of our "brass angel" in the angelic choir and clearly empathizing compatriots, a case of spirit made flesh, if you will. A final note concerning the delirium that drudged up my connection to "Psalms," as I arrived in front of my house and began to notice the fluttering at the edges of my vision, my memory is flooded with the single color...orange.
Love Letter
(text by composer) To the damnably dear one, A kiss is thrown the distance, hoping to alight your cheekéd dimples, dumplin'. Stop your hissing from your scaffolding off stage. I says what I want. I's out of bounds. Yes, that too, colored black, howléd blue. Saw you last night. You're a figment, safe as ain't. Me, being inclined to foolin,' feel the wetness mirage good, so as not to forget. Never to forget, you as figment. With blurred light and shattered sight, I knelt with naked thoughts and awaited your moves, expecting disappearance, hoping you'd forget. Loused up. You left, not even good-bye. I lied about it to the friendly blockheads about. Thought alonely more than to be let on. Waited. Went down in the town to get fresh air and was fired on the spot, first for frailin' silence and later for asskicking railing about the extra maligned of mine. Thought less then. Watched. All the world was ash. Everywhere I looked, only ash. I gave up. Thought deathly 'til I died. Stopped still when all the world changed to flutter color. Thank God, you appeared again, smelling soft fluffy. And me, sayin' I's ready to seek lost soughts, hoping you'd forget, numb naive, no righting our loaded mythology. You laughed while doubled embrace sat back and ate Shake and Bake Chicken, nibbled woman warmth. Didn't really know what to say. Still don't, do I dear? Lass of ancestral deceiving, join me dear, eating sadness and dreaming yet of orange dousings for lickéd love. Forsaking, feasting far from bitter sweet dears, we again take on eons of bondage. Again the kiss is thrown. Silenced hard, real hard this affliction's affection. Catch, if you like. Cherish, if your love allow. "Many of my compositions of the last 45 years are related to the character of "Henry" in the poetry of John Berryman's Dream Songs. Berryman's definitive use of language has become the basis for an on-going mythical drama and has certainly influenced my writing of the texts for a composition for voice and orchestra, a choral work, and a number of compositions for voice and piano. The text of "Love Letter" is an imagined response to startling news. Having been separated for more than two years, the writer of the letter discovers that his former lover has a child now well over a year old, a child which he did not know existed----his child. The creation of this letter is his final gesture before a realization of the Berryman's "irreversible loss". It is an act combining desperate hope and anger and affirming what love is---and undying devotion and commitment to another. The compositional procedure for the setting of such an emotionally charged text is both simple and abstract. The opening seven notes of the piano are treated as a registrally-fixed group that yields various registral contractions of the initial "set". The pitch group is presented throughout the composition in an ever-expanding symmetry of transposition, starting with B as the lowest note, then to C, to Bb, to C# and so forth until arriving back at the B of the opening. The expanding intervallic symmetry was inspired by a composition of my teacher Earl Kim and has also been a row form used by Luigi Nono. To listen to this work, however, is not to be confronted with an abstract language. The vocal writing is completely free to express the text, allowing every rhythmic nuance of the music to be ripped from my guts and heart."