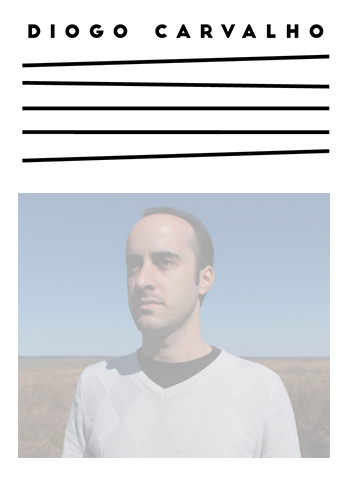 Diogo Carvalho, born in São Paulo, Brazil, is a composer, scholar, performer, and professor with experience in electroacoustic, concert, popular, jazz, and Brazilian music. He is currently a doctoral composition student at the University of Florida. Carvalho stands out with his ample knowledge and musicality. In "Concerto for Guitar and Orchestra" (2011), the composer explores Brazilian musical gestures in classical form. In the electroacoustic piece "Cave of the Harmonic Beats" (2014), Carvalho merges guitar sonorities with computer processing, using the metaphor of a bat moving in the dark while hearing its movements from sound reflections on the walls. "Clarinetism" (2015) consists of an experiment with the idiomatic characteristics of a solo clarinet, focusing on articulation and timbre. As a scholar, Carvalho embraces the relationship between art and research. His studies on the compositional processes of Debussy and Ravel were linked to the realization of the transcriptions of the pieces for solo guitar, recorded in the CD "Impressionism – Acoustic Guitar Solo" (praised as "highly recommended" by Classical Guitar Magazine).
More info at www.diogocarvalho.com • Contact: dcarvmail@gmail.com • Phone: +1 (352) 214 6490
A versatile composer, Diogo Carvalho works with art, popular, Brazilian, jazz, and electroacoustic music. His compositions are frequently related to non-musical ideas that generate or inspire creation in several styles. Using a language that communicates with different audiences, Carvalho's pieces have been heard internationally, from Brazil to Russia.
Compositions
Reveal
Deconstructing an instrument is a revelation, because it unsettles the myth, causing a change in the listeners' perception. The guitar is the source for all the sounds presented in this piece, which emphasizes the ones that have been hidden by the instrument's technique and repertory, or unnoticed due to their low volume. The recorded part of this piece reveals guitar sounds that normally are not clearly audible in a concert room. The computer enables processing the recordings, in order to enhance or highlight parts of the spectrum, timbres, and percussive elements. The breakage may result in a complete dysfunctional instrument, when the main resources for producing sounds are prevented by this organized malfunction. Reveal is a noun and a verb, and the piece expresses both meanings, because it reveals the rich universe of resources denied by the traditional technique and provides a new possible listening to a guitar, when the listener might achieve a whole new comprehension of the instrument—the piece brings to light a sub-known universe of sounds that was present, but not understood.
Clarinetism
The peculiar instrument's capabilities of articulation and variation in dynamic and timbre inspired this composition. A virtuoso piece for a very versatile instrument, "Clarinetism" has several idiomatic musical elements generated from a main motive, allowing the performer to explore the richness of the clarinet.