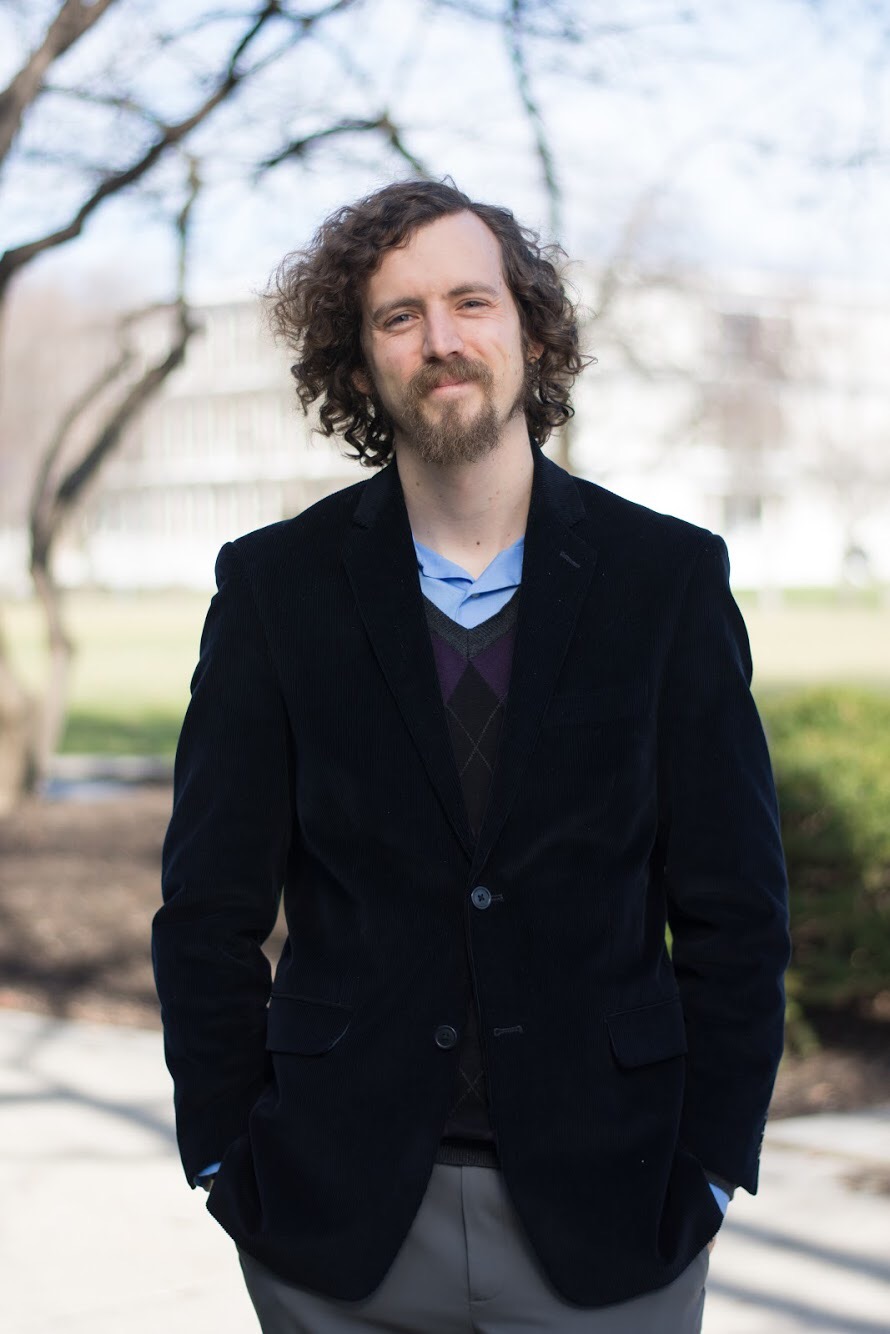 William Peacock is a Mississippi-born composer who studied with Dr. Andrew Mark Sauerwein during his undergraduate at Belhaven University in Jackson and is currently finishing his Master's in Music Composition at Butler University in Indianapolis under the tutelage of Dr. Frank Felice and Dr. Michael Schelle.
William received a commission from the Butler Community Arts School and the Butler Percussion Ensemble, creating We Shall Have Spring Again, a flexible percussion ensemble piece designed to allow professional and amateur performers to play together. It was premiered April 2017 during the Butler ArtsFest. His music has been performed by the Butler Composer's Orchestra and by Jenna Page and Maya Sutherland of Forward Motion, an Indianapolis-based new music ensemble.
William's music is most often sacred in character, exploring goodness, truth, and beauty as they flow out from our common Creator. At times reflecting eternity, with amply spaced, floating textures, and at other times reflecting the Incarnation and life itself with engaging rhythmic intensity, his highly colorful writing style drifts between simplicity and complexity. His music seeks to invite performers and audiences into contemplation of and engagement with the Divine as they join him in the process of making music together. One of his works, To the Church in Japan, was recently described to him as, "Kinda like two old men having an argument," a comment which he has since learned to value as an excellent place to start a conversation.
Inquiries, comments, commissions, and the like, should be directed to:
I Corinthians 13:12 (OEB) – As we yet see, in a mirror, dimly, but then – face to face! As yet my knowledge is incomplete, but then I will know in full, as I have been fully known.
Compositions