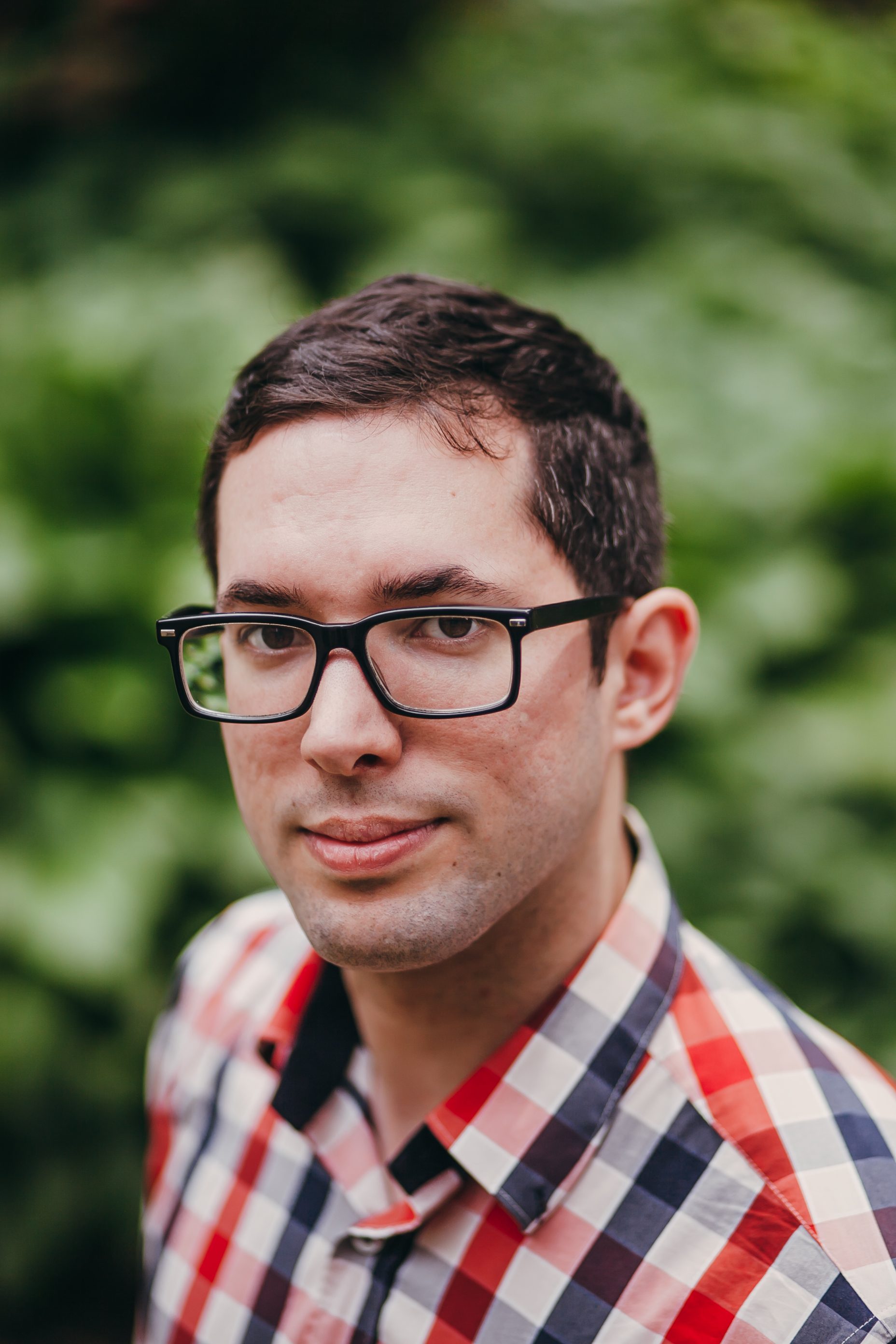 Currently a consultant at a management consulting firm, Will Huff is a Chicago resident whose compositions draw their inspiration from American and European minimalism & post-minimalism and are informed by algorithmic procedures. Rising: Contemporary Music at UI describes Will Huff's sound as "dramatically suggesting themes of assembling, breaking apart, and reassembling." The composer would say, "Morton Feldman meets Arvo Pärt, and all they do is talk about how much they both love Brian Eno's music. Those personalities and that conversation is what my music is about."
Current focus is devoted to building algorithmic Max/MSP patches that are variably recursive (Feldman), based on simple sets of rules and limitations (Pärt). Many of these patches, along with scores for acoustic instruments, are available on his website, huffcomposer.com
He enjoys collaborating with choreographers, filmmakers, playwrights, instrument builders, and anyone interested in bouncing ideas off one another. Recent success has been brought about through the collaborative efforts with the Nordic inspired Akvavit Theatre, fellow Arkansan Monica Thomas, and Chicago's only all-female opera improv group, Forte Chicago.
His music has been performed in the U.S., England, and Thailand (three continents down, four to go) by ensembles including the Fort Smith Symphony Orchestra and the JCA Composer's Orchestra (formally known as the JCFA Composer's Orchestra), along with readings by the JACK Quartet, the University of Arkansas Orchestra, the University of Iowa Kantorei, directed by Timothy Stalter, and the Center for New Music Ensemble, directed by David Gompper. Festivals that have featured his music include Omaha Under the Radar, the University of Iowa's New Music Symposium, Midwest Composers Symposium, Exchange of Midwest Collegiate Composers, and the Eastern Trombone Workshop.
As a performing musician, Will Huff co-founded See-ZAW and Comprovisers, two new music ensembles based out of Iowa City. He previously lent his talents to new music ensembles in Indianapolis including Ensemble 48, the Outside Orchestra, and the JCA Composer's Orchestra as well as to the once Boston now Chicago's Bricklayers Foundation.
Will Huff earned his Ph.D. in Music at the University of Iowa where he served as a Teaching Assistant in Composition & Theory as well as Associate Director to the Electronic Music Studios, directed by Lawrence Fritts. He also managed events for the iHearIC concert series (2012-2014 seasons) and led the development and construction of a set of eight hemisphere speakers for the establishment of the laptop orchestra at the University of Iowa, LOUi. His Max/MSP patch HarpMusic (2013) debuted the speakers in the spring of 2014.
David Gompper, Lawrence Fritts, Michael Schelle, Frank Felice, and Robert Mueller have all made significant contributions to developing Will Huff's compositional voice by nurturing his craft. His research focuses on the liminal aspects of music, heuristic modeling, and algorithmic modeling.
Compositions