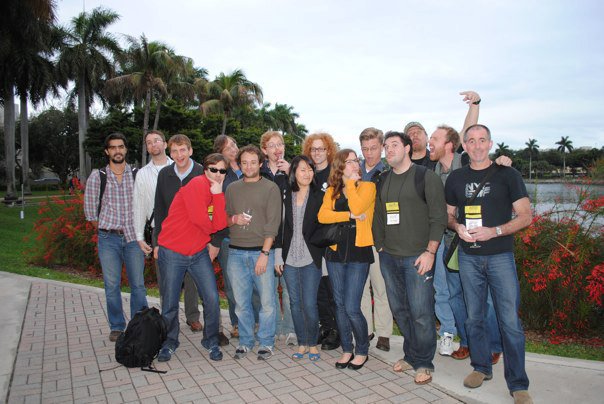 faculty, students, and alumni goofing around at SEAMUS 2011 (Miami)
Advisor: Dr. James Paul Sain

President:Kyle Snow [email]

Vice President: Adam Scott Neal [email]

Treasurer: Zach Lovitch


About us:

The University of Florida Student Chapter was one of the first student campus chapters of SCI. The group continues its tradition as a vibrant voice on the UF campus. It is an important part of our composition program, which includes BM, BA, MM, and PhD degrees.

Our chapter presents a concert of student compositions each semester, and since 1999 has released 10 volumes of student works.

We also host a guest composer and guest performer each spring. Recent guests include Lei Liang, James Mobberley, Mark Applebaum, Larry Polansky, and Chaya Czernowin.