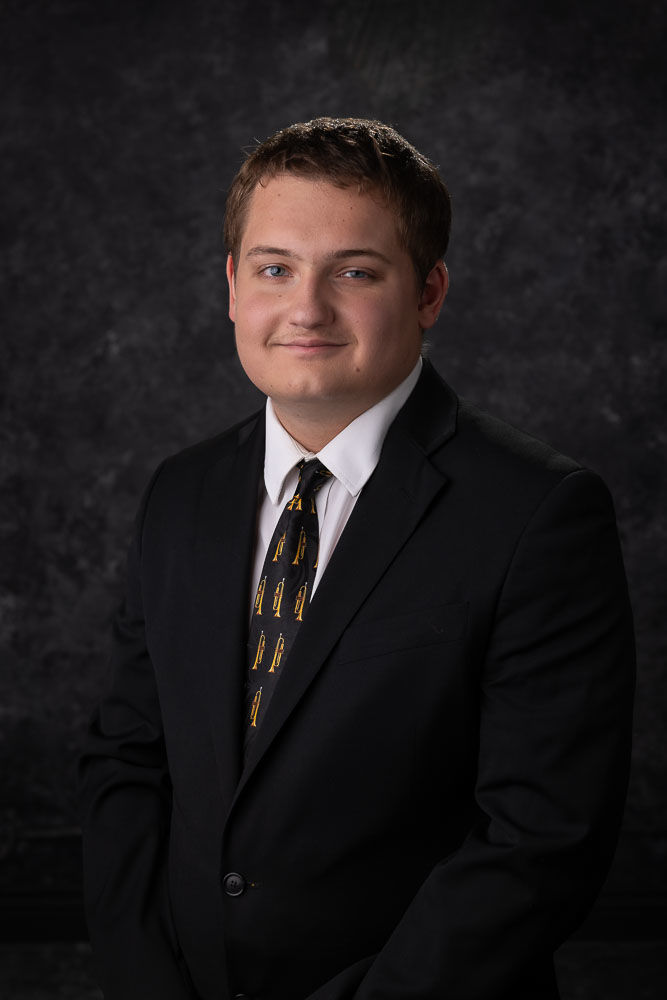 I am an aspiring classical music composer. I've been writing music seriously for around 3 years. I've written for a variety of different genres including chamber works up to a full orchestra, concert band, and concerti. My music is mainly dark and ominous, with added despair and pathos. I hope you enjoy it.
When the MakeMusic Young Composers Contest was held in 2017, I was one of the finalists. I've also entered into some other competitions, like the National Youngarts Foundation, the National Band Association's Alfred Young Band Competition as well as some other competitions. I am also an Arkansas All-State trumpeter and jazz pianist.
My Email - tjpianoman1@gmail.com
Compositions
Grief
This is one of many of my pieces written about the grieving process of losing of someone you love. It starts with darkness, then develops said darkness. Then a glimmer of hope builds up, but right as you think it will end happily, the slam of the loss hits you like a wall. The piece then ends with the hopeless feeling of loneliness.
Voice
This was written to signify an argument between a quiet voice and a very powerful voice. It starts simply, then gradually builds in intensity until the two voices eventually come to a consensus.
Solitude
Being alone is something I really enjoy, being mainly an introvert. But especially after some heartbreaking events, when I am alone my mind can wander to places that I don't want it to go, making me really feel like I'm truly alone. Being physically alone is something I really enjoy. Feeling alone, feeling empty........not so much.
Black
This is a good example of music that's right up my alley. This work is written in a simple ABABA structure, with the A sections being pure darkness and the B sections showing the glimmers of hope. The piece ends with a build of hope big enough that you think the piece will end happily, but just as you reach that pinnacle of hope, an event occurs and you lose it all, shown by a slam of one note and then darkness, darker than ever before.