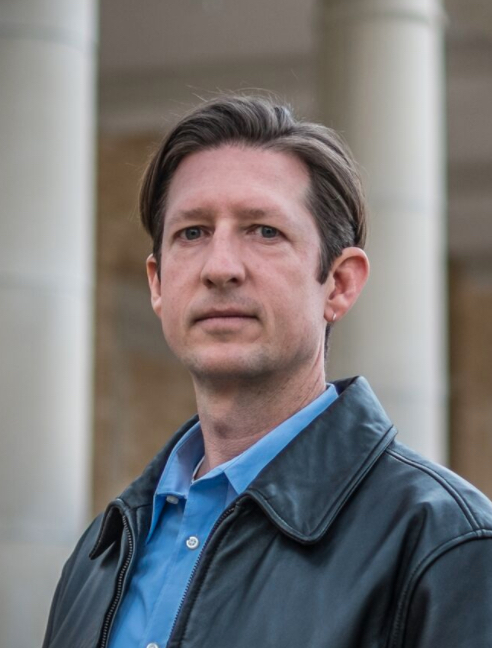 please visit tillmeyn.squarespace.com
CHORAL MUSIC More Than Love (2016) SSAATTBB a capella, soprano solo Auld Lang Syne (2015) SATB a cappella Scotia Songs (2014) SATB, vibraphone, marimba, 2 percussion • The Lily and the Rose • Kelvin Grove • Loch Lomond • My Heart's in the Highlands With Pipes of Tin and Wood (2012) SATB, organ The Lord to Me a Shepherd is (2011) SATB, organ Salut au monde! (2010) SATB a cappella Jubilate Deo SATB, organ, brass, timpani (2008) SATB, organ (2008) soprano, baritone, organ (2007) The City in the Sea (2004) SATB a cappella The City in the Sea (2004) TTBB a cappella Nothing Lasts (2004) baritone, piano CHAMBER WORKS Christmas Together (2016) wind quintet Big Kahuna (2016) solo flute Press Play (2015) bassoon, string quartet Energy Sonata (2015) violin, piano Open Road (2014) trumpet, trombone, piano Force of Nature (2013) flute, piano Piano Suite (1997, rev. 2013) piano Tango Royale (2012) clarinet quartet Revolutions (2012) cello, piano Wall of Babel (2012) alto saxophone, piano, percussion Brilliant Blue (2011) alto saxophone, piano Urban Ragas (2011) flute quartet Vita Brevis (2011) clarinet, double bass, piano Song of Four Seasons piano trio (2010) piano quintet (2009) Urban Ragas (2009) cello ensemble Celestial Mechanics (2009) viola, piano Orion (2008) clarinet, viola, piano Red/Blue (2008) clarinet, piano Prelude and Fugue for H.Z. (2007) piano This is my Tuba (2006) tuba, electronics Quantum Jitters (2005) alto saxophone Preludio Y Tango (2005) flute ensemble Dominant Curve (2004) alto saxophone, violin, piano YSU Theme Music (2003) piano Two Essays for Cello (2001) cello String Quartet (1999) string quartet Spires (1998) alto saxophone, violin, cello, harp, percussion Undertones (1995) viola, tape Duo for Flute and Clarinet (1994) flute, clarinet BAND/PERCUSSION/ORCHESTRAL Christmas Together (2016) orchestra, two-part children's choir Spectral Fanfare (2015) large brass ensemble, 3 percussion Midnight Incantations (2013) percussion ensemble Tango Royale (2013) orchestra, 3 percussion Icon Concerto (2013) alto saxophone and concert band Victorious! (2012) concert band Phoenix (2010) concert band Zzzzing! (2009) percussion ensemble Groovelocity (2006) percussion trio Anthem (2003) concert band YSU Theme Music (2003) concert band Visions (2002) concerto for piano, concert band Tuxedo! (2002) concert band
BIO Till MacIvor Meyn is Professor of Theory and Composition at Texas Christian University. He earned degrees from U.C. San Diego, Indiana University, and USC's Thornton School of Music. Till's music has had international performances in France, Italy, Cuba, China, Spain, Ukraine, and Slovenia. Performances of his music in the United States include those at Carnegie Hall (Weill Recital Hall); Clarinet Fest in Oklahoma City, MO and in Lincoln, NE; the Biennial Saxophone Congress in South Carolina; the Florida State University Festival of New Music; the SCI/CMS National Convention in San Antonio; the National Flute Association Conventions in Chicago, Washington, D.C., San Diego, and Pittsburgh; at the Manhattan School of Music; and at the Intercollegiate Men's Choruses National Seminar at Harvard. Till was a finalist in the Areon Flutes Commissioning Project for 2016; he was a featured composer at the 2015 Cliburn at the Modern series; he was a finalist in the NFA Newly Published Music Competition for 'Urban Ragas' (2013); and he earned first prize in the NACUSA Texas 2011 Composition Contest for Celestial Mechanics. Till's music is published by Alliance Music Publications, GIA Publications, ECS Publishing, C. Alan Publications, and Alry Publications. He is a member of the Fort Worth Symphony Orchestra Board since 2015. For further information about Till's music, please visit tillmeyn.squarespace.com or on Facebook: Composer Till MacIvor Meyn.
AS A LIFELONG CHORAL SINGER, I HAVE A PARTICULAR PASSION FOR CHORAL COMPOSING. MY CHORAL MUSIC CAN BE ORDERED THROUGH SEVERAL PUBLISHERS. I AM ALWAYS HAPPY TO ACCEPT COMMISSIONS FOR NEW CHORAL WORKS.
Compositions
More Than Love
When preparing to compose a new choral work, I began searching for poetry that would speak to my heart in a personal way. I asked my friend, the wonderful choral director Ken Davis, if he had any ideas, and he told me that I had to check out the ancient poetry of Rumi, as translated by Coleman Barks. I immediately started reading through as much Rumi poetry as I could, and found many of the writings to connect with me emotionally. Mr. Barks graciously gave me permission to set his translations, and I selected 'In the Arc of Your Mallet' as my text. The words conjured musical elements—melodies, textures, harmonies—so easily, that writing the piece was pure joy, and was quick work. As soon as I found this particular poem, I knew that I would dedicate the composition to my wife Laura; if you read the text you'll know why.
Orion
Orion was composed for the Trio con Brio. The title takes its name from letters found in the name of the ensemble for which it was written, and provided inspiration for the moods in each of the four movements. The first movement serves as a brief introduction; it begins and ends with swooping parallel scalar motion, and in between it settles into a punctuated, fragmented texture. Movement two is moderately slow and quiet, and features ostinato patterns in the piano and complementary melodies in the clarinet and violin. The third movement, in A-B-A form, begins and ends with relatively simple but disjointed tonal chords and melodic line. It moves into a fast middle section in which the piano plays jazzy ostinato patterns and the clarinet and violin move in parallel fifths, among other things. The middle section rises to loud climaxes, and when it falls back, the movement returns to the opening ideas. The final movement begins and ends with the same swooping scales that opened the piece, but immediately following the brief introduction, movement four becomes a tango in the style of Piazzolla, complete with percussive effects on the violin.