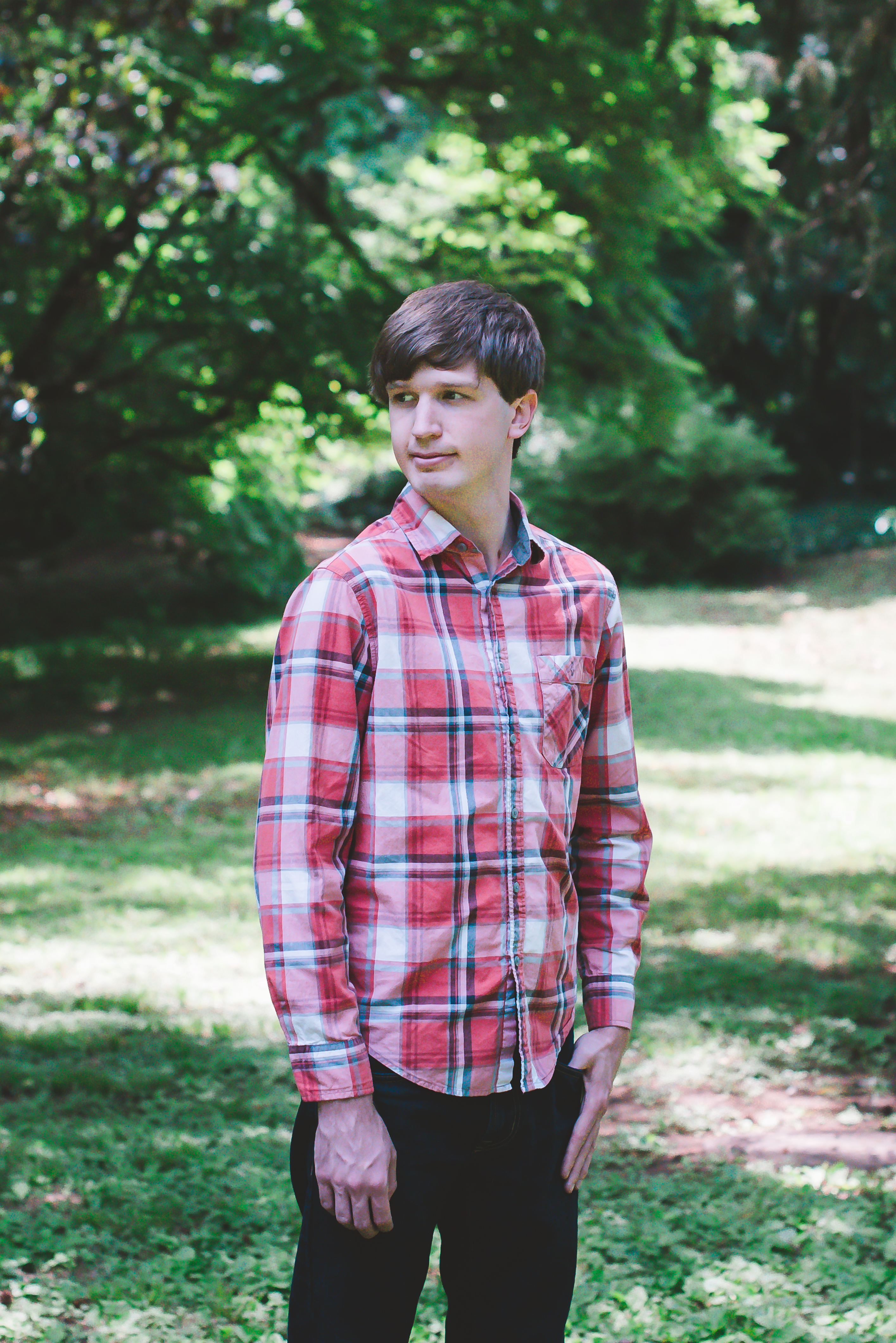 Thomas L. Wilson's fascination with sound began when his family purchased an old Atari console for $10 at a garage sale just one street behind his home in Birmingham, Alabama. As a child, he sat for hours playing the outdated technology and hearing rudimentary electronic boops and beeps, sometimes as music, emerge from the tube television. His musical discovery began when his family received a hand-me-down upright piano. While sitting at the well untuned piano, emblazoned by engravings of initials and games of tic-tac-toe from the prior owners, he taught himself to read familiar music, specifically music from video games. Thomas then began creating and sharing arrangements of video game music online before turning his arrangements towards compositions. After joining the school band and having a fortunate encounter with music theory, he began his journey towards becoming a video game and stage composer. As an avid pedagogue, Thomas enjoys spreading knowledge in as many ways possible. His teaching style creates a welcoming environment from a diverse economic and social backgrounds. When mentoring in composition, he prefers to lead students towards self-discovery and self-sufficiency in their creative outputs. He tutored his peers in music theory in his undergraduate work before teaching aural skills as a graduate assistant during work towards his master's degree. He currently teaches a self-designed composition lab designed for early majors and minors at LSU. Since he places high value towards the communities he resides, Thomas is always eager for performances outside of the concert hall. Thomas's music can be heard at arboretums, libraries, museums, and any other receptive venue. Outside of work, you can find Thomas on the weekends playing video games and board games with his wife, friends, and four pets.
Thomas received his M.M. and B.M. in Music Composition from The University of Alabama and currently works towards a Ph.D. in Music Composition at LSU with a minor in Experimental Music and Digital Media. Prominent mentors throughout his studies include Mara Gibson, C.P. First, Peter Westergaard, and Yotam Haber. He enjoys collaborating internationally with performers, including at festivals such as the Atlantic Music Festival, highSCORE Festival, and ArtPlay Festival. His thesis The Reflections of My Introverted Sneakers can be heard on the album Early Musings: New Music for Violin performed by Davis Brooks and released through Navona Records.
Contact: thomaslarrywilson@gmail.com http://thomaslwilson.com/
Compositions
Flash Photography
Photos. Any portable electronic device manufactured today probably contains at least one camera. Before, this would have been inconceivable! Now, with hundreds of cameras present at this performance, photography is possible at billions of fingertips. Yet these micro cameras generally falter in the night sky. On the flip side, we generally disable flash on a smart phone because of the associated negative social norms. We now reserve Flash Photography for large cameras and special occasions. This work, inspired by the composer's memories, attempts to recreate those special moments in music the thoughts where words falter. The instrumentation, flute and acoustic guitar, mirror the first instruments of the composer and his partner.