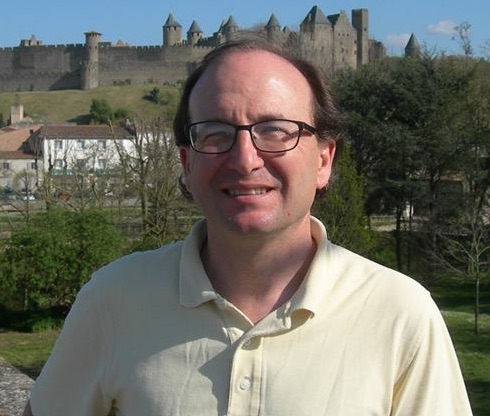 Originally from Baton Rouge, Louisiana, Thomas Couvillon's works have been performed in venues throughout the United States and Canada, including the Music Nouvelle Festival, the High Voltage Electro-Acoustic Music Festival, the 12 Nights Electronic Music Festival, the Festival of New Music at Louisiana State University, Sam Houston State University Festival of Contemporary Music, Kentucky New Music Festival, University of Ottawa Oboe Festival, and at regional and national conferences of the Society of Composers. Additionally, his music has been broadcast on radio as part of a NPR affiliate concert series. In March 2007, he was commissioned to compose music for Where the River Bends, a three-hour documentary televised statewide on Kentucky Educational Television. In 2008, the Kiev Philharmonic recorded his Aria for Orchestra for Volume 17 of the Masterworks of the New Era CD series. In 2011, Dr. Couvillon was awarded Commissioned Composer by the Kentucky Music Teachers Association. His work, Plaisirs éphémères de l'été, for oboe/English horn and percussion, was given its Canadian premiere the following year for the closing concert of University of Ottawa's Oboe Festival. In Spring 2015, Dr. Couvillon was awarded a grant to do a five-week artistic residency at the Banff Center in Alberta. Dr. Couvillon's upcoming commissions include writing a four-hand piano piece for the Arizona-based Sellheim/Baker piano duo. In addition to composing music for a wide variety of traditional media, Dr. Couvillon has done significant work in the fields of electronic music and multimedia. In 2005, he was commissioned by the Sam Houston State University Dance department to provide the score for Return to the Land, a combination of dance, electronic music, and video, which was performed at the DiverseWorks Theatre in Houston, Texas. He has also composed several works that combine digitally-generated video imagery with original electronic music. Dr. Couvillon's music theory research interests include the music of Schoenberg, Mahler, Schubert and Schumann. He has presented papers at Music Theory Midwest and at the South Central, Rocky Mountain and Texas regional theory societies. His most recent paper explores the relationship between counterpoint, orchestration and form in Mahler's Ninth Symphony. Thomas Couvillon is currently an Associate Professor at Eastern Kentucky University, where he serves as coordinator of music theory and composition studies. He has previously held teaching positions at Sam Houston State University, Arizona State University, and Tulane University. Dr. Couvillon holds the Ph. D. degree in composition and music theory from Louisiana State University.
Compositions
Mountains, Rivers, Dreams
During my Spring 2015 sabbatical leave, I had the opportunity to travel in the West for a series of professional engagements. The highlight of this road trip was a five-week artistic residency at the Banff Centre, a well-know institution dedicated to developing and supporting creativity and innovation located in the Canadian Rocky Mountains of Alberta. Mountains, Rivers, Dreams draws its inspiration from the majestic beauty that I experienced at Banff and throughout my travels. The title of my piece attempts to encompass both the natural beauty of the landscape and the emotional journey of a voyage (and, on a larger scale, our journey through life). Mountains represent the large-scale majesty of nature as well as the lofty ideals that give life a sense of purpose. These ideas are characterized in the music by widely spaced, open sonorities, sustained harmonies and broad, slower tempos. Rivers represent the intimate beauty of a walk along a stream as well as the excitement of new friendships and personal growth. These ideas appear in the music as flowing chord progressions, instrumental solos and faster tempos. Dreams are our aspirations, successes, and failures in life. A dissonant half-step progression is used throughout the work to embody the struggle to reach our dreams, find meaning, and to grow as a person. The musical ideas embodied by these three main concepts alternate and interact with each other in a series of contrasting sections that build to an energetic climax. The climax leads directly to a peaceful final section that provides a sense of resolution to the conflict and closes the piece with a renewed sense of optimism. Mountains, Rivers, Dreams was commissioned by and dedicated to the Eastern Kentucky University Symphonic Wind Ensemble.
Blues Trio
Blues Trio is a work that explores the grey area that lies between popular and art music. It combines sonorities and idioms drawn from popular music with the instrumentation and compositional techniques of modern art music. Shifting meters and a brief "blue fugue" contribute to the slightly whimsical character of the work.