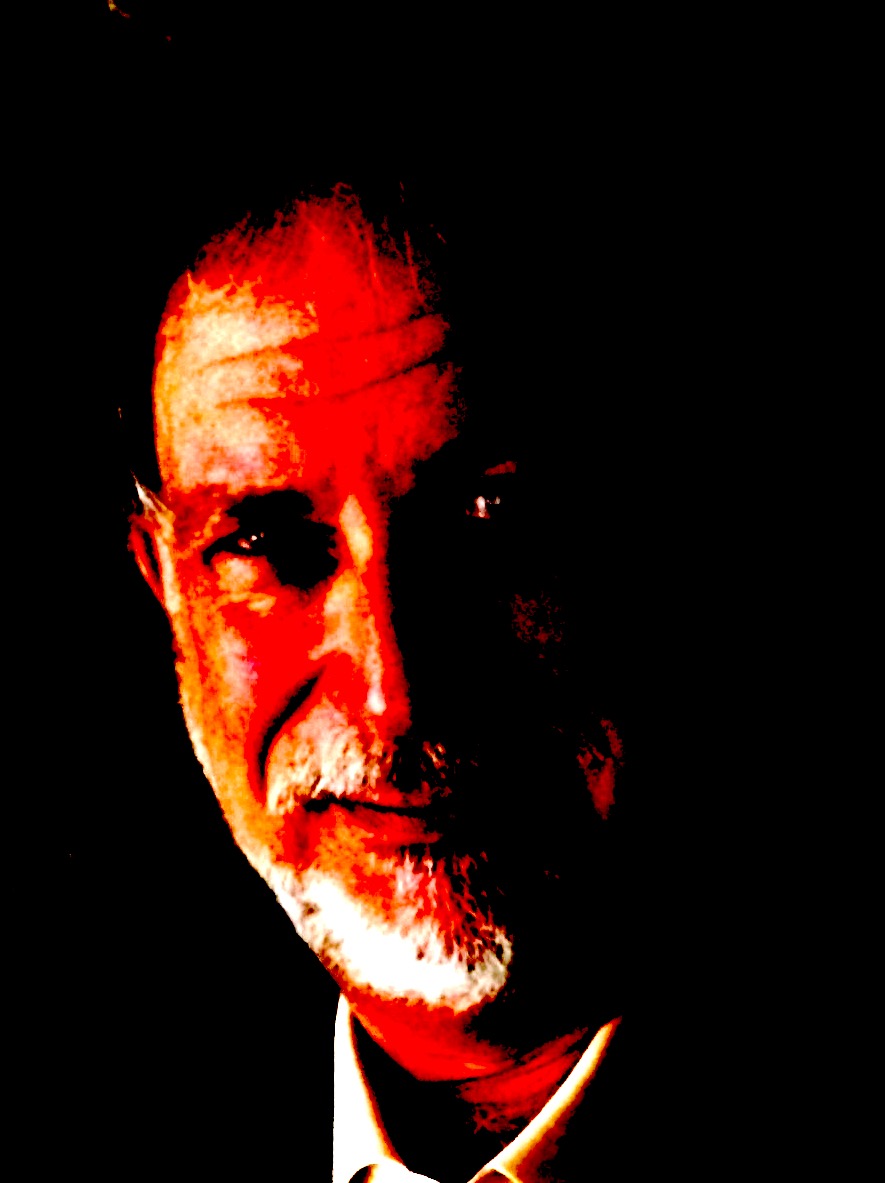 Stanley Friedman
Biography and Reviews

Stanley Friedman's compositions have been premiered by the New Zealand Symphony Orchestra, the Memphis Symphony, l'Ensemble Intercontemporain, the Los Angeles Philharmonic Chamber Music Society, the Northwestern University Orchestra, the Wilma Smith Quartet (Australia), the Spanish Brass, the Italian WonderBrass, the Canadian Brass and by major soloists and ensembles at music festivals world-wide. He is a 4-time winner of the International Trumpet Guild Composition Prize. His solo trumpet work SOLUS has become a world success, with multiple CD recordings and programming on recitals and trumpet competitions in many countries. Friedman's first opera HYPATIA, premiered in concert at the New Zealand International Festival of the Arts, earned praise as "orchestrally impressive and lyrically quite rich" (NZ Opera news). Friedman was identified as "...a significant new opera composer."

After earning a Doctor of Musical Arts degree in composition at the Eastman School of Music, Stanley Friedman began a performing career that has included principal trumpet positions with the New Zealand Symphony, the Israel Philharmonic, the Hong Kong Philharmonic and other orchestras. He also has performed with the Los Angeles Philharmonic and recorded for motion pictures, television and commercial CDs. His solo CD, "The Lyric Trumpet" (ODE), was honored as "Best Classical Recording" by the New Zealand Music Awards.

Stanley Friedman has taught at Victoria University (NZ), Tel Aviv University, the Interlochen Arts Academy, the University of Mississippi and other institutions.
A Yamaha Trumpet Artist, Friedman tours internationally, conducting and soloing in his compositions and presenting master classes at universities and conservatories in Europe, Australasia and the USA.

Reviews

"Regenesis, [conducted by composer Stanley Friedman] combines sustained dissonant string chords with a recurring bassoon theme...and progresses to a busy polyphonic texture, with banter between woodwinds and brasses... The piece suggested the sensation of a momentous occasion and an ensuing journey."
Memphis Commercial Appeal on Opera Memphis Salutes Israel at Fifty.

"(Friedman is] ...a significant new opera composer. Undoubtedly a dramatic plot... Glorious...melodies, communicating directly and making the dramatic points with an ease that is welcome."
The Dominion (New Zealand)

"...Hypatia is dynamite! It's surely going to be one of the best-loved operas of our time. ...your Music not only capitalizes on all the opportunities the story provides but goes beyond that to be just wonderful music in its own right. Few composers have shown me such ability to write music which is clear and expressive in its harmonic shadings while at the same time fresh and personal."
Dr. Donald Friend, Indiana University

"...His music creates engaging sonorities and provocative rhythms... The ingenious trumpet and tuba solos call for a specialized form of dexterity and tonal production and received expert service from Thomas Stevens and Roger Bobo."
Los Angeles Times

"I have had a real, strong emotional shock listening to… [Hypatia]. You have a great talent."
Jean-Pierre Mathez, BIM Publications, Switzerland

"...Songs from Porgy and Bess brought moments of musical magic. The (Christchurch, NZ Symphony) offered accompaniments of commendable sensitivity and tonal richness. [Conductor] Stanley Friedman ably directed the players through a sparkling delivery..."
The Christchurch Press, New Zealand

"...Friedman had been commissioned by the ITG to write a new work ... Given the success of his widely acclaimed Solus, he had seemed a most logical choice. This new work LAUDE. . . is an unusually effective solo.... It constantly demands the listener' s attention."
ITG Journal

"...The most significant performance of the 1992 festival. Hypatia followed a more traditional pattern, as befits a classical subject, with set pieces that studied states of mind, with time for things to evolve. Hypatia comes across as well-made.. Orchestrally impressive and lyrically quite rich."
New Zealand Opera News

"The fullest example of what the voice is capable of was provided by Stanley Friedman's She Walks in Beauty... It has erotically charged scriabin-like harmonies and ecstatically arching vocal lines delivered with effortless beauty."
The Dominion, New Zealand

His new Concerto Grosso skillfully joins classical and baroque ... Ideas and forms with a strictly contemporary musical language. ... Full of dramatic surprises... Totally American, totally original...
Pasadena Star News


Endorsements

"Trumpeters know Friedman especially due to his SOLUS, but with his SONATA #2 IN F-MINOR] he demonstrates a depth knowledge of the Romantic language and fills a gap that was empty until now in the Romantic repertoire for trumpet."
Domingo Lagomazzini [Trumpetland]

"My recent graduate recital in partial fulfillment toward a certificate in trumpet performance featured Friedman's SONATA #2 IN F-MINOR for Trumpet & Piano. It is challenging without being stupid difficult. The lowest regions of the trumpet's range share equal billing with the upper register. Although slightly over 20 minutes, it is organized such that the audience doesn't lose interest. Lastly, it is a joy to play. I look forward to performing another of his works."
Stephen P. Cohen (Computer scientist; trumpeter)

"Friedman is a significant composer of our time. One of his latest works, MEYN ZIS KIND, embracing klezmer motifs for clarinet and piano, is especially moving and exquisite."
Dr. Stephen Wachtel (klezmer artist; Professor of Genetics, University of Tennessee, ret.)

"Stanley Friedman's first STRING QUARTET is awesomely good - engrossing to work on and really fun to play. We were thrilled to be able to give its World Premiere performance in Melbourne, Australia. The audience loved it too!"
Wilma Smith (Concertmaster, Melbourne Symphony & New Zealand Symphony, ret.)

"I've been fortunate to play a lot of great music in my career but there is one particular solo I always keep going back too as a favorite...LA PITTURA."
"CLASSICAL CONCERTO should be a standard in our repertoire. Filling a void, Stanley created a piece worthy of our rep next to Haydn and Hummel - except even more hummable melodies!"
"THE HYDRA, VANQUISHED is a very serious piece of music that captures the emotion and strength needed for life's hardships - thankfully with the brilliance of this music all listeners and performers are given 'hope'."
Ryan Anthony, The Ryan Anthony Foundation / CancerBlows President / Artistic Director; principal trumpet, Dallas Symphony; former member of Canadian Brass

"Hearing Tristan William's performance of Stanley Friedman's SOLUS at ITG2009 was a revelation.  The combination of extraordinary musical performance artistry with a piece that challenges and inspires was a true revelation to me.  Tristan's realization of this wonderful work highlighted its true theatrical character and created an opportunity to fully appreciate the value and importance of contemporary composition and performance."
Brian Evans, President, International Trumpet Guild; Australian Opera & Ballet Orchestra
 
STANLEY FRIEDMAN, works

Opera

HYPATIA
AsherRoseMusic; info@stanleyfriedman.com
Opera scenes recorded LIVE at the New Zealand International Festival of the Arts; soloists from the Australian Opera, the Wellington Opera Chorus, the New Zealand Symphony Orchestra; the opera dramatizes the final days of the great female scientist Hypatia, assassinated in 415 CE while trying to prevent the burning of the Great Library of Alexandria; AsherRoseMusic

Act I, Scene i; KYRIE: The Archbishop Cyril stirs his congregation against Hypatia
Soundcloud Linke - 8.22

Act II, Scene iii; DUET: Hypatia and Orestes sing of their love
https://soundcloud.com/stanley-friedman/07-hypatia-love-duet 4.58

Act III, Scene iv; ABDUCTION: Hypatia is accosted and abducted by Cyril's followers
https://soundcloud.com/stanley-friedman/hypatia-abduction-dance 4.39

Act IV, Scenes iii-v; MURDER & LUX AETERNA: Hypatia is accused of witchcraft and is killed; Cyril orders a cover-up; Hypatia's followers grieve and Cyril's rejoice as the Library burns 17.38
https://soundcloud.com/stanley-friedman/08-hypatia-murder-lux-aeterna

"...Hypatia is dynamite! It's surely going to be one of the best-loved operas of our time!"

"…a significant new opera composer"

"…Orchestrally impressive and lyrically quite rich"

POE (in development)
info@stanleyfriedman.com

THE VIGIL OF LORENZO DA PONTE (in development)
info@stanleyfriedman.com

Orchestra

KOLOT SHKETIM/Silent Voices Holocaust memorial tone poem; 20 min. Instrumentation: 2,1 2,1 2,1 2,1; 4331; timp, perc, hp, pno; stgs
http://store.subitomusic.com/index.php?main_page=popup_image&pID=6631

LIVE performance by the Northwestern University Orchestra, conducted by Victor Yampolsky; dedicated to those whose voices were silenced by the Holocaust; published by AsherRoseMusic; info@stanleyfriedman.com; info@stanleyfriedman.com and distributed by Subito Music Corp. https://soundcloud.com/stanley-friedman/kolot-shketim-silent-voicesby-stanley-friedman 20.00

HYPATIA SUITE
Overture
Entr'acte
Abduction
New Zealand Symphony Orchestra reading session, conducted by S. Friedman https://soundcloud.com/stanley-friedman/hypatia-abduction-dance 4.39

SYMPHONY No. 1: A DIVINE SYMMETRY
https://www.editions-bim.com/sheet-music/orchestra/stanley-friedman-symphony-no-1-a-divine-symmetry-for-symphony-orchestra 20.00

CONCERTO GROSSO
Pasadena Chamber Orchestra commission www.subitomusic.com 18.00

"…full of dramatic surprises... Totally American, totally original…"

CLASSICAL CONCERTO in C for Trumpet & Orchestra
Excerpts: Ryan Anthony rehearses with Grand Junction Symphony, conducted by Kirk Gustafson. This is a a newly composed work entirely in late Classical style.

https://www.youtube.com/watch?v=26d-E77_N_c 2.25
https://www.youtube.com/watch?v=tDKC2eVnnlk 1.00
https://www.youtube.com/watch?v=qJpfCT1wMcE 1.20

REGENESIS
Commissioned by Opera Memphis for Israel-at-50 celebration concert

https://www.editions-bim.com/sheet-music/orchestra/stanley-friedman-regenesis--for-symphony-orchestra

https://www.youtube.com/watch?v=soieWphxxVs (excerpt) 7.00
rehearsal by Memphis Symphony Orchestra, conducted by S. Friedman
https://soundcloud.com/stanley-friedman/regenesis-friedman-part1
https://soundcloud.com/stanley-friedman/regenesis-friedman-part-2
https://soundcloud.com/stanley-friedman/regenesis-friedman-part-2
https://soundcloud.com/stanley-friedman/regenesis-friedman-part-4
https://soundcloud.com/stanley-friedman/regenesis-friedman-part-5

"…the sensation of a momentous occasion and an ensuing journey."

The THREE BILLY GOATS GRUFF
http://store.subitomusic.com/index.php?main_page=popup_image&pID=7988
http://store.subitomusic.com/index.php?main_page=popup_image&pID=7440

A new version of the classic tale THE THREE BILLY GOATS GRUFF for storyteller and orchestra. Performance may include narrator, actors, dancers, puppets or mimes; see also version for brass trio

1. The Billy Goats' Cha-cha
https://soundcloud.com/stanley-friedman/1-billy-goats-cha-cha (midi) 2.40
2. The Troll Beneath the Bridge
https://soundcloud.com/stanley-friedman/2-the-troll-beneath-the-bridge (midi) 2.38
3. The Troll's Comeuppance
https://soundcloud.com/stanley-friedman/the-trolls-comeuppance (midi) 3.44


Wind Ensemble/Band

A TWIST IN THE WIND
Commissioned by CBDNA consortium of 10 universities
http://store.subitomusic.com/index.php?main_page=popup_image&pID=111
Recorded by University of Memphis Wind Ensemble; Kraig William, conductor
https://soundcloud.com/stanley-friedman/a-twist-in-the-wind-by-stanley-friedman 19.30

HEART OF DARKNESS
Commissioned by the University of North Carolina, Greensboro
https://www.editions-bim.com/sheet-music/band/stanley-friedman-heart-of-darkness-for-wind-band-and-percussion
18.00

CLASSICAL CONCERTO in Bb for Trumpet & Wind Band
Version of Classical Concerto in C for Trumpet & Orchestra
(See under Trumpet Recital Works, CLASSICAL SONATA)
Recording: S. Friedman, trumpet + midi
1. https://soundcloud.com/stanley-friedman/classical-sonata-concerto-in-bb-i 5.58
2. https://soundcloud.com/stanley-friedman/classical-sonata-concerto-in-bb-ii 5.25
3. https://soundcloud.com/stanley-friedman/classical-sonata-concerto-in-bb-iii 4.19

A CONSECRATION AT GETTYSBURG
commissioned by University of Louisville in memoriam Michael H. Tunnell
http://store.subitomusic.com/index.php?main_page=popup_image&pID=8103

also version for solo trumpet & piano
https://soundcloud.com/stanley-friedman/a-consecration-at-gettysburg (midi) 12.18

SCATTER THE DARKNESS
Kyle & Melissa Millsap commission
http://store.subitomusic.com/index.php?main_page=popup_image&pID=7520

(see version for trumpet & organ or piano)
Performance by Kyle Millsap, trumpet and Meeyoun Park, piano
https://www.youtube.com/watch?v=0vOlfZbCLnc 15.25


Brass Choir, Brass Ensemble

LA PITTURA
Solo Trumpet & brass quintet; 1993 ITG Composition Prize
https://www.editions-bim.com/sheet-music/chamber-music/solo-and-brass-ensemble/stanley-friedman-la-pittura-for-solo-trumpet-and-brass-quintet

https://www.amazon.com/Luur-Metalls-Friends-Malcolm-Arnold/dp/B00005YP3E?SubscriptionId=AKIAJ2F6RDUSIYCWQMFQ&tag=sa-b2c-new-20&linkCode=xm2&camp=2025&creative=165953&creativeASIN=B00005YP3E

Eric Aubier & The Spanish Brass

https://www.youtube.com/watch?v=qr-Tzn0n3Zk
13.12

Stanley Friedman (trumpet) and the Memphis Symphony Brass Quintet
https://soundcloud.com/stanley-friedman/la-pittura-by-stanley-friedman 14.00
https://www.hbdirect.com/album_detail.php?pid=492207 7.30
https://www.youtube.com/watch?v=OCmjcbAITuA 7.45

THE HYDRA, VANQUISHED
for large brass & percussion ensemble
For the CancerBlows Foundation; Ryan Anthony, President
Premiered and recorded by Imperial Brass with guest trumpet soloists Tom Rolfs (Boston Sym), Mike Sachs (Cleveland Orch), Chris Martin (New York Phil); conducted by Stanley Friedman

http://www.cancerblows.com/
https://mkt.com/cancer-blows/item/dvd-cd-1
http://cancerblows.com/shop.php

MORAVIAN CANTATA
for soprano & 3 antiphonal brass quartets
Commissioned by Jeffrey Reynolds & the Moravian Church of California

http://store.subitomusic.com/index.php?main_page=popup_image&pID=1050

also version for SATB choir, brass quintet, organ
http://store.subitomusic.com/index.php?main_page=popup_image&pID=105
1 25.00

DELOSIAN DREAMS
for large brass & percussion ensemble; Commisioned by Blechcircus/Austria

Excerpt: Austrian Brass+percussion ensemble BLECHCIRCUS performs Delosian Dreams (Mvt. III: Lord Of The Golden Light) by Stanley Friedman (conducted by Friedman)in Bregenz, Austria
https://www.youtube.com/watch?v=yW0a9qpskTM
1.42

CONCERTO FOR BRASS
for large brass ensemble; Commissioned by New Brass Directions/Belgium
http://store.subitomusic.com/index.php?main_page=popup_image&pID=6676
20.00

New Brass Directions performs Movement 1: Storm Song
https://www.youtube.com/watch?v=07eHZCQZa6g
5.53
New Brass Directions, Belgium performs Movement 4: Morning Song
https://www.youtube.com/watch?v=yRs82Ux_sls
5.23

PARODIE III
for solo trumpet, solo tuba + brass quintet
http://store.subitomusic.com/index.php?main_page=popup_image&pID=1912
Thomas Stevens, trumpet; Roger Bobo, tuba; Dallas Symphony brass principals

https://soundcloud.com/stanley-friedman/parodie-iii-friedman
8.04
"…engaging sonorities and provocative rhythms…"

PARODIE VII
for solo tuba, double brass trio, 2 percussion
Thomas Stevens commission for l'Ensemble Intercontemporain
http://store.subitomusic.com/index.php?main_page=popup_image&pID=1054
10.00

THE THREE BILLY GOATS GRUFF
for horn, trombone, tuba (See also version for orchestra)
http://store.subitomusic.com/index.php?main_page=popup_image&pID=7440
10.00
https://www.youtube.com/watch?v=GdWIITqqNSg
2.40
https://www.youtube.com/watch?v=NQoq3v8JtPE
2.44
https://www.youtube.com/watch?v=Xfl54vpg4PA
3.56

THE PARASAUROLOPHUS WALTZ for brass septet
http://store.subitomusic.com/index.php?main_page=popup_image&pID=6641
http://store.subitomusic.com/index.php?main_page=popup_image&pID=6640
10.00

THE DARK SIDE OF THE SUN
for low brass quartet; info@stanleyfriedman.com 3.45

FANFARE 1983 for brass choir
http://store.subitomusic.com/index.php?main_page=popup_image&pID=2357
5.00

FANFARE 1984 for brass choir
http://store.subitomusic.com/index.php?main_page=popup_image&pID=2358
5.00

ALPINE LAKES for 4 horns
Commissioned by American Horn Quartet
https://www.editions-bim.com/sheet-music/brass/horn/horn-ensemble/stanley-friedman-alpine-lakes-for-4-horns
12.00


Trumpet Ensemble

ANTIPHONIA IV
Solo Piccolo Trumpet & 5 Bb Trumpets
Composed: 1976; Revised: 2007; Published by: Seesaw Music
http://store.subitomusic.com/index.php?main_page=popup_image&pID=1045

7.30

KECAK for 12 antiphonal trumpets (or horns)
http://store.subitomusic.com/index.php?main_page=popup_image&pID=8108
https://soundcloud.com/stanley-friedman/kecak (midi)
7.11

CUANDO LAS RANAS CRIEN PELO
for 6 trumpets; Commissioned by Kyle Millsap & Texas A&M University, Kingsville; Performed by Texas A&M University, Kingsville Trumpets
https://www.youtube.com/watch?v=Xozac1vAQns
7.30

TRIO FOR JIMMIE STAMP for 3 trumpets (or horns
) https://www.editions-bim.com/sheet-music/brass/trumpet/3-trumpets/stanley-friedman-trio-for-jimmie-stamp-for-3-trumpets
Las Vegas Academy Trumpet Ensemble and Directed by Tom Snelson
https://www.youtube.com/watch?v=LPZ-kr3WkaM
3.21

A WHISPER OF ANGELES for 4 trumpets & speaker
Talumdic quotation; commissioned & recorded by Kyle and Melissa McDaniel Millsap; Published by: Asher Rose Music
https://store.cdbaby.com/cd/kylemillsapmelissamillsap
http://store.subitomusic.com/index.php?main_page=popup_image&pID=6625
11.22


Voice

SOJOURNER TRUTH - Cantata

Commissioned by Nicholls State University; www.subitomusic.com
5 movements
https://www.youtube.com/watchv=2My5gfjm980&list=PLoczs7jJjbQVfqIILMcmcpENCv60nTk6h
30.00

SHE WALKS IN BEAUTY
for soprano, muted trumpet, violin, cello, harp, percussion; also version for soprano, trumpet, piano;
published by Editions BIM, Switzerland; recorded on Ode Records, New Zealand #1327
https://www.editions-bim.com/sheet-music/chamber-music/mixed-scorings/mixed-sextet-and-more/stanley-friedman-she-walks-in-beauty-for-trumpet-soprano-voice-harp-percussion-violin-cello
Setting of Lord Byron poem
https://soundcloud.com/stanley-friedman/she-walks-in-beauty
6.36

"…erotically charged Scriabin-like harmonies and ecstatically arching vocal lines"

MORAVIAN CANTATA
(2 versions) for soprano & 3 antiphonal brass quartets or SATB choir, brass quintet, organ
http://store.subitomusic.com/index.php?main_page=product_info&cPath=3_104_29&products_id=1881
http://store.subitomusic.com/index.php?main_page=product_info&cPath=3_104_29&products_id=1051
http://store.subitomusic.com/index.php?main_page=product_info&cPath=3_104_29&products_id=1050
25.00

FAME'S PENNY-TRUMPET
for soprano, trumpet, piano
http://store.subitomusic.com/index.php?main_page=popup_image&pID=6630
Based on poem by Lewis Carroll; I. Ye Little Men; II. Who Preach of Justice; III. Shadow on the Sun
https://soundcloud.com/stanley-friedman/fames-penny-trumpet-by-stanley-friedman
15.25

BLOW YE WINDS for bass voice & piano
info@stanleyfriedman.com
6.00

TO CANAAN'S LAND for high voice and piano
info@stanleyfriedman.com
6.00


Chamber Orchestra / Chamber Ensemble

CHAMBER CONCERTO
for fl, cl, b-tbn, solo trumpet, perc, pno, vln, vla, vcl
http://store.subitomusic.com/index.php?main_page=popup_image&pID=6627

https://soundcloud.com/stanley-friedman/chamber-concerto-for-solo-trumpet-eight-players
26.15

MONUMENT
Dance variations for clarinet, trumpet, trombone, percussion, double bass
https://soundcloud.com/stanley-friedman/monument
(midi) 17.40

THE BITTER AND THE SWEET
for clarinet, trumpet, piano, percussion
http://store.subitomusic.com/index.php?main_page=popup_image&pID=6639
http://store.subitomusic.com/index.php?main_page=popup_image&pID=6638
https://www.hbdirect.com/album_detail.php?pid=497112
10.00

SIBLING REVELRY
for flute, clarinet, piano
http://store.subitomusic.com/index.php?main_page=popup_image&pID=6634
8.00

B'SHERTAH for clarinet, trumpet & piano
https://www.editions-bim.com/sheet-music/chamber-music/mixed-scorings/mixed-trio/stanley-friedman-bshertah-for-trumpet-clarinet-and-piano
https://www.youtube.com/watch?v=VzqMrM5BTl0
7.48
HINENI for clarinet, trumpet & piano
ITG Composition Prize; info@stanleyfriedman.com
10.00

STOVETOP METAPHORS
for violin, viola, cello, piano; info@stanleyfriedman.com
16.30

QUARTET FOR STRINGS
http://store.subitomusic.com/index.php?main_page=popup_image&pID=7484
http://store.subitomusic.com/index.php?main_page=popup_image&pID=7485
LIVE performance at Scotch College, Melbourne, Australia
http://wilmaandfriends.com.au/artists2018/
https://soundcloud.com/stanley-friedman/quartet-for-strings-2015-by-stanley-friedman
23.36

OF SUMMERS GONE

for violin, clarinet, piano (also version for flute, clarinet, piano)
https://www.youtube.com/watch?v=Cb03UpG0R1w
15.10

PRELUDE, FUNK AND FUGUE
for basson, harpsichord, strings
https://www.youtube.com/watch?v=sK6ooGjyJqY
9.29

SPIN THE PAINTED PONY
for flute, cornet & organ
https://www.youtube.com/watch?v=V6GhjIZfhCQ
6.20

JERUSALEM FUGUE
for horn & strings
https://www.editions-bim.com/sheet-music/chamber-music/solo-and-string-ensemble/stanley-friedman-jerusalem-fugue-for-horn-and-string-quartet
15.00

COME KEEP ME LONELY
for flute, bass clarinet, percussion, piano, strings
info@stanleyfriedman.com
5.45

PITTER - PATTER (AND OTHER CHARMS)
for brass quintet + piano; info@stanleyfriedman.com
8.00

THE BREMEN TOWN MUSICIANS
for woodwind quintet + narrator/actors/dancers
https://www.editions-bim.com/sheet-music/chamber-music/woodwind/stanley-friedman-bremen-town-musicians-for-woodwind-quintet-and-narrator
15.00

LA MUSIQUE MODERNE
for flute, clarinet, trumpet, percussion, strings; info@stanleyfriedman.com
https://soundcloud.com/stanley-friedman/la-musique-moderne
(midi) 12.09


Brass Quintet

PARODIE I
New Louisville Brass Quintet Prize
http://store.subitomusic.com/index.php?main_page=popup_image&pID=1052
8.00

PARODIE V: CHINA VARIATIONS
ITG Composition Prize
http://store.subitomusic.com/index.php?main_page=popup_image&pID=1053
10.00

WILL WONDERS NEVER CEASE…
http://store.subitomusic.com/index.php?main_page=popup_image&pID=7758
14.00

ODD MAN OUT
http://store.subitomusic.com/index.php?main_page=popup_image&pID=6633
http://store.subitomusic.com/index.php?main_page=popup_image&pID=6632
10.00

ZEPHYR DANCES
for brass quartet or quintet
https://www.editions-bim.com/sheet-music/chamber-music/brass/brass-quartet/stanley-friedman-zephyr-dances-for-brass-quartet
https://www.editions-bim.com/sheet-music/chamber-music/brass/brass-quintet/stanley-friedman-zephyr-dances-for-brass-quintet
12.00

FOUR FREILACHS
https://www.editions-bim.com/sheet-music/chamber-music/brass/brass-quintet/stanley-friedman-four-freilachs-from-the-art-of-klezmer-for-brass-quintet
Klezmer tunes arranged for brass
8.00
Performed by SONUS Brass: 2. Gypsy
https://www.youtube.com/watch?v=ZTyK574hTic
https://www.hbdirect.com/album_detail.php?pid=2727257

LA PITTURA
for Solo Trumpet & brass quintet; 1993 ITG Composition Prize
https://www.editions-bim.com/sheet-music/chamber-music/solo-and-brass-ensemble/stanley-friedman-la-pittura-for-solo-trumpet-and-brass-quintet
https://www.amazon.com/Luur-Metalls-Friends-Malcolm-Arnold/dp/B00005YP3E?SubscriptionId=AKIAJ2F6RDUSIYCWQMFQ&tag=sa-b2c-new-20&linkCode=xm2&camp=2025&creative=165953&creativeASIN=B00005YP3E
14.00

Eric Aubier & The Spanish Brass
https://www.youtube.com/watch?v=qr-Tzn0n3Zk
13.12

More LA PITTURA:

Ryan Anthony:
https://www.youtube.com/watch?v=0MAKTYzFnU8

Sheet Music Plus:
https://www.sheetmusicplus.com/title/la-pittura-sheet-music/18488646

Editions BIM:
https://www.editions-bim.com/sheet-music/chamber-music/solo-and-brass-ensemble/stanley-friedman-la-pittura-for-solo-trumpet-and-brass-quintet

Spotify:
https://open.spotify.com/track/7GTYU38p8uZkVZLB0zhflx

The Spanish Brass:
https://spanishbrass.bandcamp.com/track/la-pittura-stanley-friedman

Stanley Friedman & Memphis Symphony Brass
https://soundcloud.com/stanley-friedman/la-pittura-by-stanley-friedman

SPANISH DANCES
2003 ITG Composition Prize; commissioned by Louisville Brass
https://www.editions-bim.com/sheet-music/chamber-music/brass/brass-quintet/stanley-friedman-spanish-dances-for-brass-quintet
https://www.amazon.com/Season-Dance-Louisville-Brass-Centaur/dp/B000MX7TGI/ref=sr_1_3?s=music&ie=UTF8&qid=1523821771&sr=1-3 https://www.hbdirect.com/album_detail.php?pid=1230707
20.00

VARIATIONS ON THE RAG
http://store.subitomusic.com/index.php?main_page=popup_image&pID=1056
https://www.amazon.com/Season-Dance-Louisville-Brass-Centaur/dp/B000MX7TGI/ref=sr_1_3?s=music&ie=UTF8&qid=1523821771&sr=1-3 https://www.hbdirect.com/album_detail.php?pid=1230707
6.00


Trumpet Recital Works - Solos and Duos

SOLUS for solo trumpet
https://www.editions-bim.com/sheet-music/brass/trumpet/trumpet-solo/stanley-friedman-solus-for-trumpet-solo

Performed by Ole Edvard Antonsen
https://www.youtube.com/watch?v=qsjHznQQdIc
https://www.youtube.com/watch?v=Pq_xE-_w5zk
https://www.youtube.com/watch?v=vRRZjWKr_pI
https://www.youtube.com/watch?v=nPvQTXc6lHQ

https://www.youtube.com/watch?v=buRMO8yGWD4
(IV Fanfare video)
3.15

Stanley Friedman: "The Lyric Trumpet" Ode Records #1327
https://soundcloud.com/stanley-friedman/friedmansolus
9.40

LAUDE for solo trumpet
ITG Commission
http://store.subitomusic.com/index.php?main_page=popup_image&pID=1049
https://www.discogs.com/Richard-Giangiulio-Gregory-Hustis-John-Kitzman-Simon-Sargon-Stanley-Friedman-Judith-Olson-Robert-Rod/release/9440464
15.00

"…an unusually effective solo…"

SONATA for Trumpet & Piano (1995)
University of Memphis/David Spencer commission
https://www.editions-bim.com/sheet-music/brass/trumpet/trumpet-and-piano/stanley-friedman-sonata-for-trumpet-and-piano
23.00

Sonata for Trumpet and Piano: I. Vivo · Stanley Friedman · Eric Berlin · Nadine Shank
https://www.youtube.com/watch?v=TRq7qibKExo
5.14
https://www.youtube.com/watch?v=pLXIR1h4xX0
9.04

Recording by Michael H. Tunnell
https://www.hbdirect.com/album_detail.php?pid=924239
SONATA #2 in F minor (Romantic)
for Trumpet & Piano
http://store.subitomusic.com/index.php?main_page=popup_image&pID=6637
24.00

CLASSICAL SONATA in C or Bb for Trumpet & Piano
http://store.subitomusic.com/index.php?main_page=popup_image&pID=1909
contemporary work in late-18th-early 19th-Century style; 3 movements; 4 versions: Concerto in C (orchestra), Sonata in C (piano red.), Concerto in Bb (wind band), Sonata in Bb (piano red.)
Recording: S. Friedman, trumpet + midi
1. https://soundcloud.com/stanley-friedman/classical-sonata-concerto-in-bb-i
5.58
2. https://soundcloud.com/stanley-friedman/classical-sonata-concerto-in-bb-ii
5.25
3. https://soundcloud.com/stanley-friedman/classical-sonata-concerto-in-bb-iii
4.19

A CONSECRATION AT GETTYSBURG
trumpet & piano (see under Wind Ensemble)
http://store.subitomusic.com/index.php?main_page=product_info&cPath=3_104_29&products_id=7160&zenid=lmq0lmslhqq768ppejhs0i42l3
10.00

MURMURATIONS
for two trumpets & pre-recorded midi noises; Kyle & Melissa Millsap commission; info@stanleyfriedman.com
9.00

SCATTER THE DARKNESS
for trumpet & organ; Kyle & Melissa Millsap commission
http://store.subitomusic.com/index.php?main_page=popup_image&pID=7520
https://store.cdbaby.com/cd/kylemillsapmelissamillsap
https://www.youtube.com/watch?v=0vOlfZbCLnc
15.25

SONATINE for trumpet & harp
http://store.subitomusic.com/index.php?main_page=popup_image&pID=1911
7.00
OLD TRICKS FOR A NEW DOG
for flugelhorn
https://www.hbdirect.com/album_detail.php?pid=3032798
4.00

SKIDROCOCO
for flugelhorn (or trumpet or corny da caccia) & piano; Michael Tunnell commission
http://store.subitomusic.com/index.php?main_page=popup_image&pID=6635
https://www.hbdirect.com/album_detail.php?pid=2977812
5.00

VARIATIONS ON A LIMITED PITCH FIELD for trumpet
https://www.editions-bim.com/sheet-music/brass/trumpet/trumpet-solo/stanley-friedman-variations-on-a-limited-pitch-field-for-trumpet-solo
12.00

SIDEWINDER for solo trumpet
https://www.editions-bim.com/sheet-music/brass/trumpet/trumpet-solo/stanley-friedman-sidewinder-for-trumpet-solo
3.00

DOMESTIC TRANQUILITY
duets for trumpet & flugelhorn
Commissioned by Kyle & Melissa Millsap; 8.00
https://store.cdbaby.com/cd/kylemillsapmelissamillsap
info@stanleyfriedman.com
1. A Dynamic Duo
2. Amoroso
3. Aliyah
4. The Last Word

AN OLD MAN AND A C for trumpet & percussion
info@stanleyfriedman.com; 8.00

SHALOM, SALAAM, PEACE for 2 trumpets, organ
https://store.cdbaby.com/cd/kylemillsapmelissamillsap
info@stanleyfriedman.com; 5.00

POEM FOR A FALLEN HERO for solo trumpet
Commissioned by Radio New Zealand
https://www.editions-bim.com/sheet-music/brass/trumpet/trumpet-solo/stanley-friedman-poem-for-a-fallen-hero-for-trumpet-solo
https://www.youtube.com/watch?v=xnOrozNmgc4
3.00

FANFARE, 1985 for trumpet & horn
http://store.subitomusic.com/index.php?main_page=popup_image&pID=1048
https://www.discogs.com/Richard-Giangiulio-Gregory-Hustis-John-Kitzman-Simon-Sargon-Stanley-Friedman-Judith-Olson-Robert-Rod/release/9440464
3.00

TEN VARIATIONS for 2 trumpets (or horns or clarinets)
http://store.subitomusic.com/index.php?main_page=popup_image&pID=3388
10.00

FOUR ETUDES for trumpet (or Horn or Clarinet)
https://www.editions-bim.com/sheet-music/brass/trumpet/trumpet-methods-studies/stanley-friedman-4-etudes-for-trumpet-or-horn-or-clarinet
7.00

TRUMPETS OF SOLOMON
for 2 two trumpets and multiples
https://www.editions-bim.com/sheet-music/brass/trumpet/2-trumpets/stanley-friedman-trumpets-of-solomon-for-2-trumpets
10.00


Woodwind Recital Works - Solos and Duos

ARTEMISIA SKETCHES for clarinet
https://www.editions-bim.com/sheet-music/woodwind/clarinet/clarinet-solo/stanley-friedman-artemisia-sketches-for-clarinet-solo
8.00

FREELANCE DANCE for flute & harpsichord/keyboard
https://www.editions-bim.com/sheet-music/woodwind/flute/flute-and-accompaniment/stanley-friedman-freelance-dance-for-flute-and-harpsichord
Bart Feller, flute; Linda Mark, harpsichord
http://bartfeller.net/audio_samples/audio_files/elysian/elysian_track9.mp4
3.23

SONATA for Clarinet & Piano
http://store.subitomusic.com/index.php?main_page=popup_image&pID=6636
Rena Feller, cl & Tom Bryant, pno
1. https://www.youtube.com/watch?v=sTLXkfhry2A
7.15
2. https://www.youtube.com/watch?v=O2PMAh0WjFA
3.55
3. https://www.youtube.com/watch?v=n46yaTdESNM
4.42
4. https://www.youtube.com/watch?v=JRf8RAWrgFs
3.52

ALIYAH FOR MAX
for flute & clarinet; www.subitomusic.com; 3.00

MEYN ZIS KIND for clarinet & piano
www.subitomusic.com
https://www.youtube.com/watch?v=e-2Eh2MDmXw&t=68s
7.24

THUMBARENA for Eb clarinet & piano
https://www.editions-bim.com/sheet-music/woodwind/clarinet/clarinet-with-accompaniment/stanley-friedman-thumbarena-for-clarinet-and-piano
https://www.youtube.com/watch?v=-j0WKT9LhgU
6.00

PAYING THE PIPER
for piccolo and harpsichord/keyboard; Commissioned by Regina Helcher Yost
https://www.editions-bim.com/sheet-music/woodwind/flute/flute-and-accompaniment/stanley-friedman-paying-the-piper-for-piccolo-flute-and-harpsichord
7.00

TEN VARIATIONS
for 2 trumpets (or horns or clarinets)
http://store.subitomusic.com/index.php?main_page=popup_image&pID=3388
10.00

FOUR ETUDES
for trumpet (or Horn or Clarinet)
https://www.editions-bim.com/sheet-music/brass/trumpet/trumpet-methods-studies/stanley-friedman-4-etudes-for-trumpet-or-horn-or-clarinet
7.00


Brass Recital Works

TOPANGA VARIATIONS for solo horn
Frøydis Ree Wekre commission
http://store.subitomusic.com/index.php?main_page=popup_image&pID=1055 https://itunes.apple.com/us/album/songs-of-the-wolf/465885711
9.00

SONATA for Trombone & Piano
Andrew Malloy commission
https://www.editions-bim.com/sheet-music/brass/trombone/trombone-and-piano-organ/stanley-friedman-sonata-for-trombone-and-piano

Brett Shuster; Free Flying CD
1. https://www.youtube.com/watch?v=ucJoMm2ItEE
5.51
2. https://www.youtube.com/watch?v=mDr2m7HeEEc
6.15
3. https://www.youtube.com/watch?v=Kr53bl4RiXo
5.00

OS for bass trombone
Commissioned by Curtis Olson
http://store.subitomusic.com/index.php?main_page=popup_image&pID=4400
3.42


CD Recordings

SPANISH DANCES
(ITG Composition Prize) &
VARIATIONS ON THE RAG for brass quintet
https://www.amazon.com/Season-Dance-Louisville-Brass-Centaur/dp/B000MX7TGI/ref=sr_1_1?s=music&ie=UTF8&qid=1523885613&sr=1-1
20.00

SONATA FOR TROMBONE & PIANO
https://www.amazon.com/Brett-Shuster-Free-Flying/dp/B00631LTKA/ref=sr_1_3?s=music&ie=UTF8&qid=1523885613&sr=1-3
17.00

THE BITTER AND THE SWEET
for clarinet, trumpet, piano, percussion
https://www.amazon.com/Collage-Pastiche/dp/B0000D9PPN/ref=sr_1_4?ie=UTF8&qid=1403828732&sr=8-4&keywords=Pastiche+collage
10.00

LA PITTURA
(ITG Composition Prize) for solo trumpet and brass quintet
http://spanishbrass.com/sblm-and-friends-en/
13.00

SOLUS for trumpet
https://www.amazon.com/Stan-Friedman-Solus-Scerzando-Waltz/dp/B001AT54DS/ref=sr_1_fkmr0_1?ie=UTF8&qid=1523887004&sr=8-1-fkmr0&keywords=stanley+Friedman+SOLUS
10.00

SONATA FOR TRUMPET & PIANO
https://www.amazon.com/Calls-Echoes-American-Sonatas-Trumpet/dp/B00I6X1RLO/ref=sr_1_10?ie=UTF8&qid=1523887087&sr=8-10&keywords=stanley+Friedman

THE LYRIC TRUMPET - solo CD
https://www.amazon.com/Stanley-Friedman-feat-Elizabeth-Biggs/dp/B012BVRL7A/ref=sr_1_41?ie=UTF8&qid=1523887184&sr=8-41&keywords=stanley+Friedman

ANTIPHONIA IV for 6 trumpets
http://www.crystalrecords.com/trumpet.html

SONATA FOR TROMBONE & PIANO
http://andrewmalloy.com/?page_id=87

SCATTER THE DARKNESS
SHALOM, SALAAM, PEACE
DOMESTIC TRANQUILITY
THE LAST WORD
Kyle & Melissa Millsap CD; Fundamental Sounds
www.fundamentalsounds.com


Online

WEBSITE
www.stanleyfriedman.com

FACEBOOK
https://www.facebook.com/stanley.friedman.18

YAMAHA
http://www.yamaha.com/artists/stanleyfriedman.html

TRUMPETLAND
https://www.trumpetland.com/stanley-friedman

PIPEDREAMS - AMERICAN PUBLIC MEDIA
http://pipedreams.publicradio.org/listings/2017/1727/

CANCERBLOWS
https://www.cancerblows.com/artists.php

BRASS BULLETIN
https://www.editions-bim.com/search/brassBulletinResults?q=Stanley+Friedman

KALMUS
http://www.kalmus.com/show_composer.php?name=Friedman%2C+Stanley&sr=30&limit=500


DISSERTATIONS & SCHOLARSHIP

https://digital.library.unt.edu/ark:/67531/metadc6075/m2/1/high_res_d/dissertation.pdf

https://libres.uncg.edu/ir/listing.aspx?id=17749

http://allthingstrumpet.com/friedman-solus/

https://digitalcommons.lsu.edu/cgi/viewcontent.cgi?article=1750&context=gradschool_dissertations

https://digitalcommons.lsu.edu/cgi/viewcontent.cgi?referer=&httpsredir=1&article=7112&context=gradschool_disstheses

https://www.music.org/pdf/conf/natl/2017/ShowcaseI.pdf

https://www.tamuktrumpets.com/sttw/artists.html

https://www.brown.edu/academics/music/events/max-friedman-solus-friends

http://www.robbtrust.org/uploads/9/9/3/5/99352738/2017_robb_composers_symposium_program_booklet.pdf

https://digitalcommons.lsu.edu/cgi/viewcontent.cgi?referer=&httpsredir=1&article=7112&context=gradschool_disstheses

http://www.amazon.com/Extended-techniques-Stanley-Friedmans-Unaccompanied/dp/124899664X

http://music.msu.edu/event-listing/stanley-friedman-trumpet-master-class

http://www.tamuk.edu/artsci/music/faculty_staff/TAMUKMusicFaculty/KyleMillsap.html


STANLEY FRIEDMAN on the Web

WEB SITE
http://www.stanleyfriedman.com/

FACEBOOK
https://www.facebook.com/stanley.friedman.18

SUBITO MUSIC
http://store.subitomusic.com/

EDITIONS BIM & THE BRASS PRESS
https://www.editions-bim.com/composers/stanley-friedman

YAMAHA
http://www.yamaha.com/artists/stanleyfriedman.html

SOUNDCLOUD
https://soundcloud.com/stanley-friedman

SHEET MUSIC PLUS
https://www.sheetmusicplus.com/title/solus-sheet-music/18488827

TRUMPETLAND
https://www.trumpetland.com/stanley-friedman

Videolessons
https://www.trumpetland.com/lessons/stanley-friedman

http://www.trumpetland.com/index.php?section=articles&cmd=details&id=56

MEMPHIS COMPOSERS
http://libguides.memphis.edu/c.php?g=94312&p=1608736

UNIVERSITY OF MISSISSIPPI
http://music.olemiss.edu/faculty-and-staff/faculty-profiles/friedman/

TEXAS A&M UNIVERSITY - KINGSVILLE
https://www.tamuktrumpets.com/faculty/


Compositions
SOJOURNER TRUTH Cantata, Mvt 3: "Ain't I a Woman"
SOJOURNER TRUTH is a 30-minute, 5 - movement Cantata for Classical/Gospel soprano, clarinet, trumpet, tuba, piano & percussion. The text for each movement is taken from speeches of the great 19th-Century abolitionist and women's rights advocate known as Sojourner Truth. Born into slavery, she gained her freedom and traveled across America, decrying the horrors of slavery, recruiting African Americans for the Union Army and agitating for women's suffrage. The Cantata was commissioned in 2016 by faculty of Nicholls State University in Louisiana. The performers are: soprano Valeria Francis, clarinetist Michael Bartnik, trumpeter Mathew Swihart, tubist Jason Ladd, pianist Shane Anderson, percussionist Gustavo Miranda. The recording was engineered by Mark Woodring and conducted by Stanley Friedman.
QUARTET FOR STRINGS
QUARTET for STRINGS was composed in 2015 and premiered on the Wilma & Friends chamber music series in Melbourne, Australia, sponsored by the Australian Cultural Fund. The performers on this live concert recording are: Violin I Wilma Smith (concertmaster of Melbourne Symphony & New Zealand Symphony, ret.) Violin II Rebecca Chan (international soloist and chamber musician) Viola Christopher Moore (principal, MelbourneSymphony) Cello Svetlana Bogosavljevic (guest principal, Bamberger Symphoniker & North German Radio)
ABDUCTION DANCE
Abduction Dance from the opera HYPATIA; reading session by New Zealand Symphony Orchestra, conducted by Stanley Friedman In 415 CE Alexandria was torn by sectarian conflict. Roman military authority had failed, and the Prefect-Governor Orestes was unable to maintain order. The Christians, led by their charismatic Archbishop Cyril, persecuted and expelled the Jews. Cyril then turned against the Museion (the Great Library of Alexandria), portraying its Director Hypatia as a witch and Satan-worshipper. [She actually was a mathematician and astronomer. But her political outspokenness challenged Cyril's authority.] When Hypatia's clandestine love affair with Orestes was discovered, the Christians rioted. In the melee, Orestes was attacked by the monk Ammonius, who, in turn, was arrested and executed. In response, more monks, led by Peter, Reader of the Church, abducted Hypatia and brought her to the Caesarium (the Church of Alexandria, originally a pagan temple built by Marc Antony in honor of Julius Caesar). There, she was ritualistically slain on the church altar, and her body was burned. Most of the Museion was burned as well, with some 400,00 scientific scrolls lost. The destruction of the Museion marked the end of Classical civilization and the onset of the Dark Ages. In the ABDUCTION DANCE, Hypatia is attacked by Cyril's followers, bound and carried to the Caesarium.