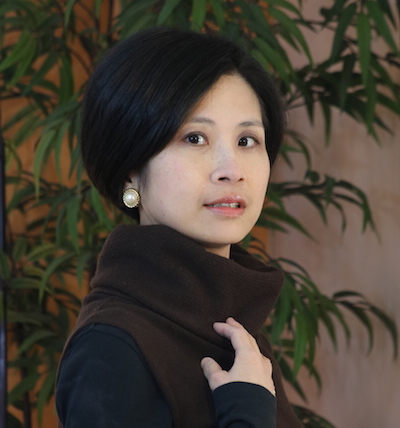 Ssu-Yu Huang, a native of Taiwan, enjoys an active career in contemporary music. Her compositions – covering a wide range of music with bold and delicate genre – are performed by professional musicians and orchestras in countries across the continents including South America, North America, Europe, and Asia country. She has received awards and honors including the first Call For Score of the National Symphony Orchestra of Taiwan in 2010 (winner), the 2013 IBLA Grand Prize (Most Distinguished Award), the 2015, 2016 American Prize (semi-finalist in composition-chamber & band music). Numerous prominent international festivals have featured her music, including the Festival of the Asian Composers' League in Philippines (1997) and Japan (2000), the Guitar Festival in Venezuela (1999), the International Band Festivals in Beijing (2009), the International Conducting Workshop in Taipei (2010), and the WASBE Conference and Band Festival in Chiayi (2011), and the Hong Kong International Guitar Festival (2013). For more information visit: www.musicated.com/syh
Compositions
Rainfall at the Harbor
Performed by Eugenio González and Patricio Araya (1st and 2nd guitars of Ensamble de Guitarras de Chile) at the Isidora Zegers recital hall, Santiago, Chile on July 7, 2014.
A Dream of Red Mansion
This piece was a commissioned work, which was world-premiered in Kyoto, Japan on April 24, 1999, performed by Motoko Fujiie (violin), Daisuke Suzuki (guitar), and Nobuaki Nakata (double bass). On August 8, 2000 it was selected by the 21st Conference of the Asian Composers League in Yokohama, Japan and performed by Yukiko Teraoka (violin), Norio Satoh (guitar), and Koji Akaike (double bass). Later performances include Nov. 24, 2000 at the Kaohsiung Recital Hall, Kaohsiung, Taiwan, by Andrii Didorenko (violin), Shan-Yang Wang (guitar), and Shin-Sao Chen (double bass); August 30, 2005 at the Kaohsiung Music Hall, Taiwan, by Mang-Lin Hsiao (violin), Keishi Sumi (guitar), and Yong-Pei Pan (double bass); November 9, 2011 at the National Concert Hall in Taipei by Pu Feng (violin), Meng-Feng Su (guitar), and Hsiao-Yen Cheng (double bass).