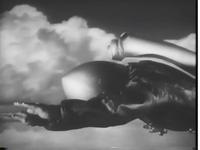 I am a composer of electro-acoustic music inspired by the accomplishments and promise of the exploration of space, which has begun during my lifetime.

Much of my music manifests my interest in micro-tonality, primarily just intonation but also non-standard equal temperaments.

I also compose music for church, like so many composers before me! And occasionally I write a little chamber music.
Recent Works

Selected Nebulae, a set of seven brief electro-acoustic works in surround sound, with video by Miranda Raimondi.

The Creation, for SATB chorus and organ, commissioned by the Choral Union of the First United Methodist Church of Ft. Worth.

Selected Planets, a set of nine electro-acoustic works, with video by Lauren Koss.


For further information, sound clips, pdfs, etc., visit my website at www.musicfromspace.com
Samuel Pellman was born in 1953 in Sidney, Ohio. He received a Bachelor of Music degree from Miami University in Oxford, Ohio, where he studied composition with David Cope, and an M.F.A. and D.M.A. from Cornell University, where he studied with Karel Husa and Robert Palmer. Many of his works can be heard on recordings by the Musical Heritage Society, Move Records, and innova recordings (including his October 2003 release titled "Selected Planets"), and much of his music is published by the Continental Music Press and the Wesleyan Music Press. Recently his music has been presented at the International Symposium of the World Forum for Acoustic Ecology in Melbourne, Australia, the Musicacoustica Festival at the Central Conservatory for Music in Beijing, and other fine venues. Pellman is also the author of "An Introduction to the Creation of Electroacoustic Music," a widely-adopted textbook published by Cengage. At Hamilton he teaches music theory and composition and is co-director of the Studio for Transmedia Arts and Related Studies. He is also the organist and the director of instrumental music at the Clinton United Methodist Church.