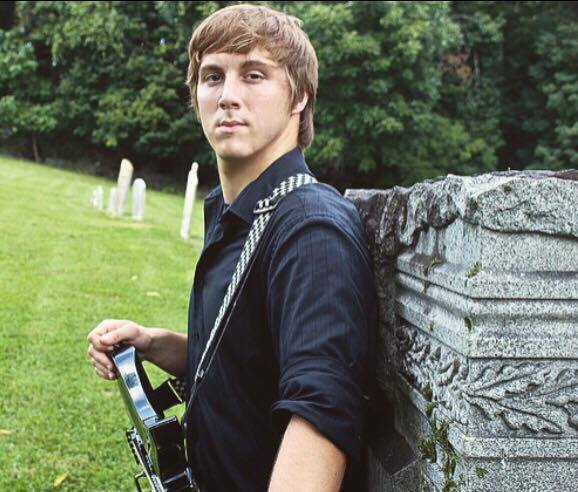 Senior Recital photos taken by Madelyn Hall Photography - Harper Cemetery - Harper's Ferry, WV.
Samuel Bower is a student composer and guitarist from Western Maryland. Throughout his career, he has always had a passion for heavy metal music and choral music. As an alumnus of the Frederick Children's Chorus, Sam continues to serve his community by serving as assistant conductor for the Frederick Children's Chorus Summer Programs. Raised by two music educators, the field of music has surrounded him since birth.
Sam composes for a multitude of choral and instrumental facets and will be debuting four of his most recent serious works at his senior recital at Shepherd University on March 25th, 2018. Sam's father, Edgar J. Bower, will be debuting his Sonata I for Piano, entitled, 'Collective Abyss'. Composing both programmatic and absolute music, Sam's recital will display a wide variety of colors, textures, and tonalities. The performance will conclude with Sam debuting his original piece for solo electric guitar, entitled, 'Emerald Enigma'. The show is open to the public and free of charge and will take place at 5:00 3/25/18 at the Shepherd University Frank Arts Center - MRH Rehearsal Hall - Reception to follow.
Throughout his life, Sam has always planned to pursue a career in music education, music composition, and performance. He studied piano for 10 years under his accomplished parents and began studying music theory at age 12. Sam has also been playing electric guitar since age 12 and has studied under Maurice Arenas, Tim Underkoffler, and Eli Santana (Holy Grail). Sam dreams to compose and play guitar in a progressive rock band while supporting himself through private studio lessons, part-time public school teaching, and composing and arranging. To contact Sam, add him on Facebook, follow on Instagram (sam66bower), or call! (301)-524-8823.
Compositions