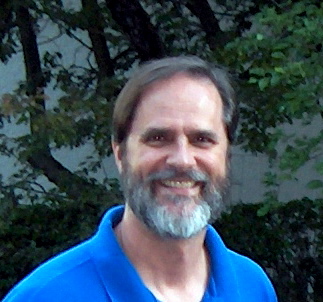 Working fluently with computer music, conceptual and physical virtuosity, as well as comedy, Waschka is perhaps best known for his theatrical pieces and his music made with compositional algorithms, including three unusual operas. An internationally recognized expert on computer music, Rodney Waschka also performs as a narrator/vocalist/actor -- often with electronic music. His works are regularly presented across the world and recorded by labels in the USA, England, Portugal, Canada, and Australia. Waschka welcomes commissions and other opportunities.
Compositions
Belgrade Overture (excerpt)
Belgrade Overture was composed in 2008 for the Radio Television Symphony Orchestra of Serbia using a computer program based on a genetic algorithm designed and coded by the composer. The middle section, in 7/8, quotes the Serbian folk tune Ajde Jano. The work mixes Serbian folk music and compositional algorithms into an energetic splash of orchestral primary colors. The Radio Television Symphony Orchestra of Serbia under the direction of Bojan Sudjic gave the premiere performance of the work in the Kolarac Foundation Hall in Belgrade on November 22, 2008. That performance was part of the International Review of Composers Festival. The Knox-Galesburg Symphony gave United States premiere of the work on February 23, 2013. This recording is by the Brno Philharmonic Orchestra conducted by Mikel Toms.