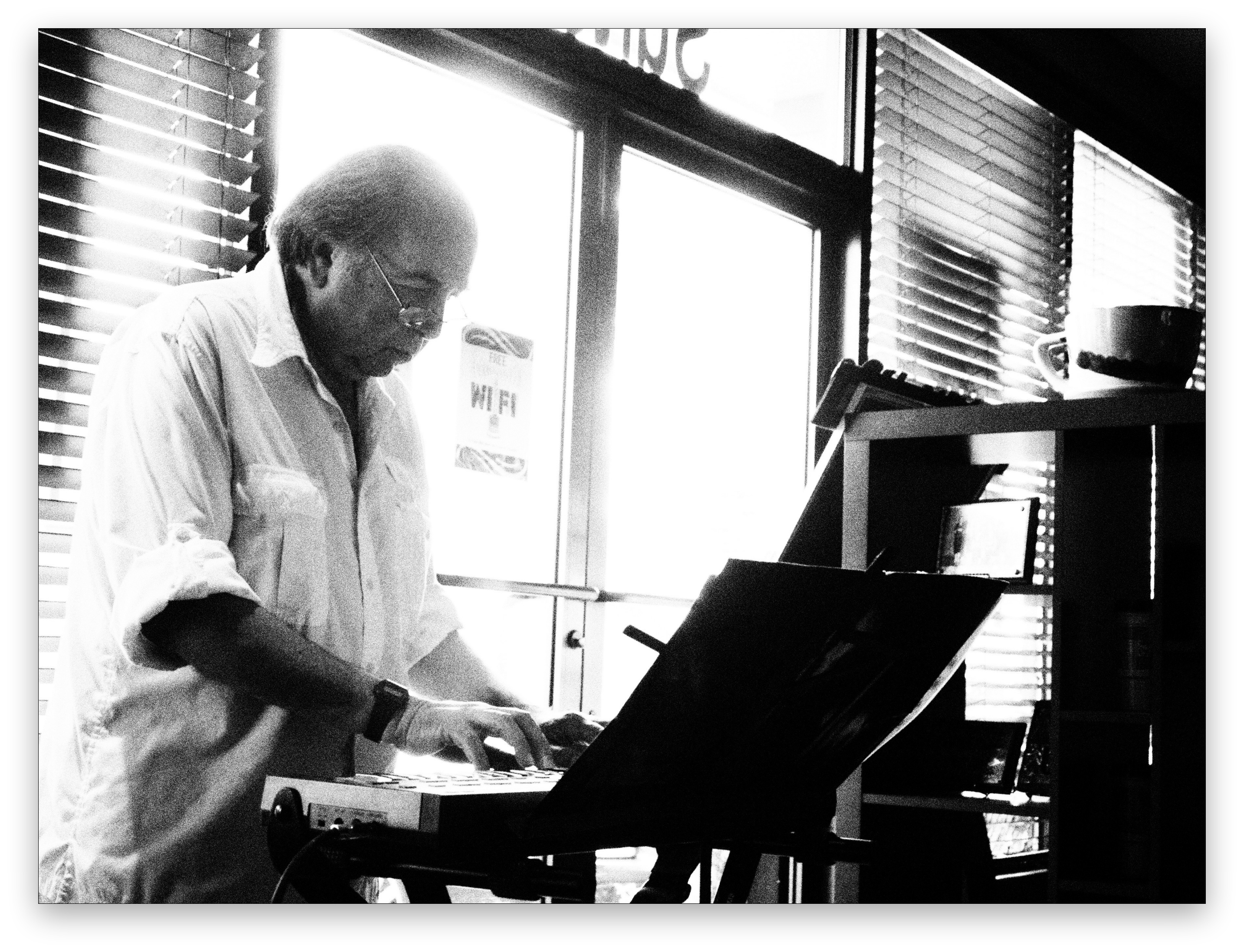 I received my BM and MM Degrees from Manhattan School of Music,(graduate studies with David Diamond) and I have been a performer/composer/teacher in the New York area for the past thirty-five years, playing at Greenwich Village jazz clubs, fashionable Manhattan restaurants, metropolitan Country Clubs and also experimental music venues. I am endorsed by Steinway & Sons for major social events in the New Jersey metropolitan area. My mainstream classical pieces have been performed around the world to rave reviews. My music, which can be found on http://www.bobsiebert.com https://www.youtube.com/user/bobsiebertsmusic & http://www.cdbaby.com/Artist/BobSiebert, runs the gamut from mainstream classical, pop-influenced electronic realism, reinvented jazz standards, experimental electronic pieces for custom built Circuit Bent SK1 and improvisations for the African thumb piano. Currently, my vinyl LP "Six Lyric Pieces" released in 1983 has gained collector's status, selling for $45 a copy. The genre of this record is "Jazz Impressionism". It combines the influences of Miles Davis' cool jazz from the 60's with Bill Evens and Maurice Ravel. I am reworking my website to collect as many of diverse pieces of my music as possible into one exciting location!
Compositions
Death and Redemption solo piano
This is an experimental improvisational work. Each version shows a facet of my creativity. All versions of Death and Redemption are in two parts, the first section uses only the notes of the D minor triad. The second part uses only the notes of the D major triad. This first piece is solo piano. It's called Death & Redemption X 3 because I play it 3 times.
Death and Redemption MIDI chorus and organ
The second version is conceived for organ & chorus. It's all MIDI and follows the same performance instructions as the solo piano version
Death and Redemption SK1 experimental keyboard
The third version is for the experimental SK1 circuit Bent keyboard. Here are three short versions