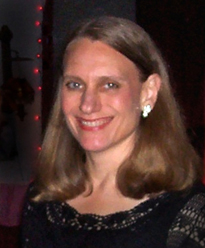 Thank you for taking a look at my SCI page!

I compose concert music for orchestra, chamber ensembles, choruses, solo piano, and solo voices, and have also scored music for CD-ROM games, documentaries, and film. In 2016 my first opera premiered in Bend, Oregon. In 2015 my mixed chamber work "Theseus and the Minotaur" received an Honorable Mention from The American Prize in Composition (chamber music, professional division), and several of my chamber and choral works also achieved finalist status for The American Prize in 2014 and 2015.

My two full-length CDs of original music for solo piano, "Whereas" (2011) and "October Wind" (2005), are available from CD Baby, and these albums' songbooks can be previewed and purchased from Swirly Music. Two of my orchestral works were released on the Navona label in 2011, and several of my chamber works have also been recorded and released.

I received my bachelor of music degree summa cum laude in music theory and composition from Westminster Choir College (1998), where I studied composition with Joel Phillips, Stefan Young, and Ron Hemmel. My master of music degree in music composition is from the University of Oregon School of Music (2001), where I studied with Robert Kyr and David Crumb.

To order printed music of any of my concert works, commission me to write something new, inquire about my availability for a performance, receive occasional e-mail announcements, or contact me for any other reason, please send me an e-mail:


rebecca@rebeccaoswald.com

Please visit my website for more information.

Cheers!
Compositions
Theseus and the Minotaur
In 2015 Theseus and the Minotaur (horn, oboe, percussion, and piano) was awarded Honorable Mention for The American Prize in Composition (chamber music, professional division). Composed in 2002, it was commissioned by hornist Matt Monroe and premiered at his masters recital from the University of Oregon. The four instrumentalists speak narrations between the six movements:
1. Overture
2. The Voyage of Doom
3. Theseus and Ariadne
4. In the Labyrinth
5. The Flight from Crete
6. The Death of King Aegeus