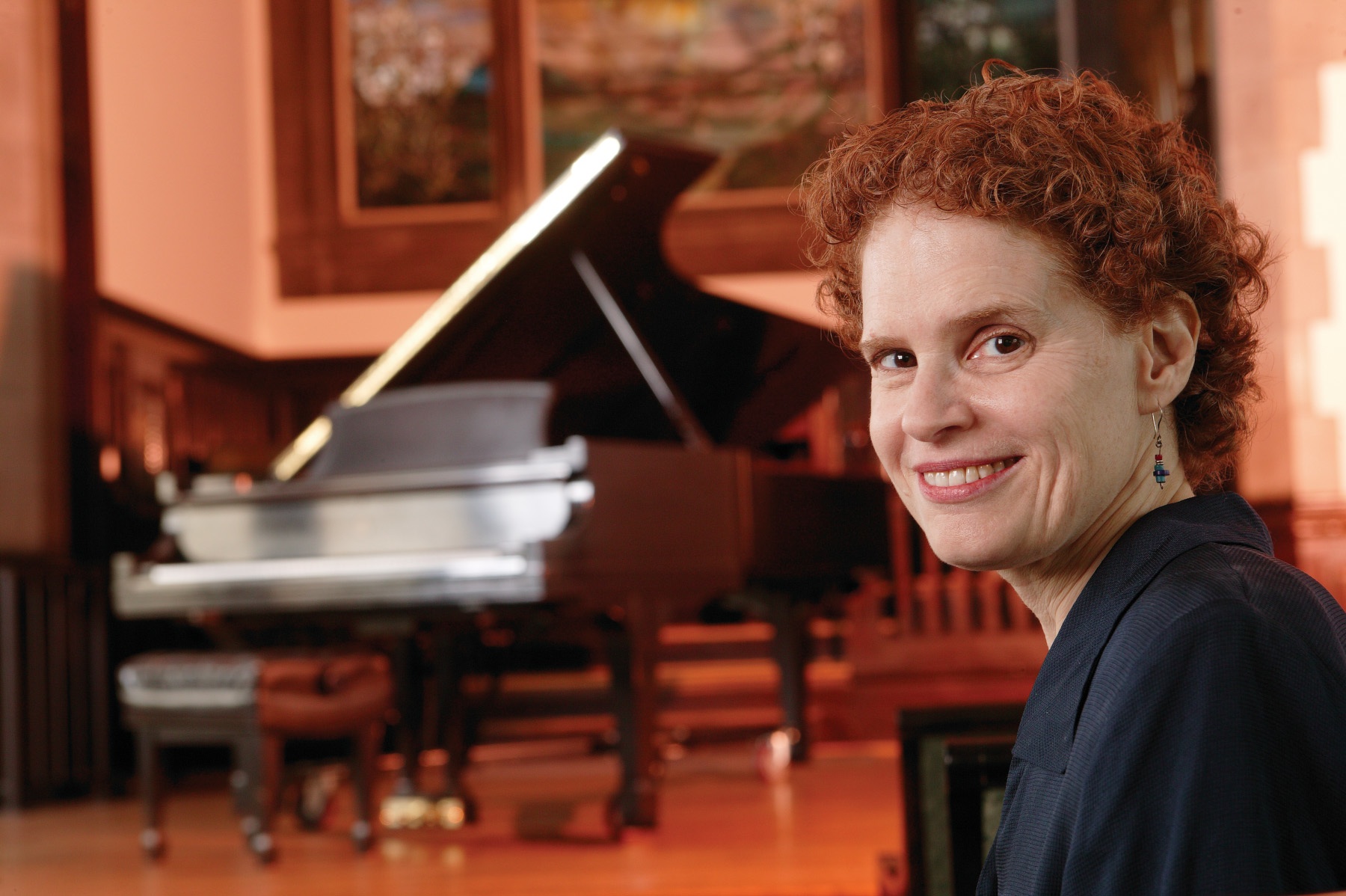 Rami Levin received her B.A. from Yale University, an M.A. in composition from the University of California, San Diego, and a Ph.D. in composition from the University of Chicago. She has received commissions from the Connecticut Arts Council, the Morley Wind Group in London, American String Teachers Association, Chicago Pro Musica, Vision Saxophone Quartet, the University of Chicago Motet Choir, Chicago Children's Choir, His Majestie's Clerkes, Jubilate Children's Choir, Chicago Choral Artists, and the Rembrandt Chamber Players, among others. Her catalog includes pieces for orchestra, chorus, chamber ensembles, and solo instruments. They have been performed in the U.S., Britain, Canada, Spain, Norway, Italy, Brazil, Israel, and the Slovak Republic. Her work, A New Leaf, for basset clarinet and 4 pre-recorded clarinets, commissioned by Chicago Symphony Orchestra clarinetist John Bruce Yeh, was recorded by him and released on Koch International Classics. Her Anima/breath of life was recorded by the Warsaw Philharmonic Orchestra and her Concerto for Clarinet and Orchestra was recorded by the Slovak Radio Orchestra with Richard Stoltzman, clarinet. Both works were released on the MMC Recordings New Century Series. Ms. Levin has received consecutive annual awards from ASCAP since 1994. While living in Chicago she served as president of American Women Composers, Midwest (1992-93) and was the founding director of Lake Forest Lyrica, a series of chamber music concerts performed by some of the finest ensembles in Chicago. Levin has taught at Barat College, the Newberry Library, and the University of Chicago's Continuing Education program. She served as Chair of the Department of Music at Lake Forest College from 1994 to 2005, was promoted to Full Professor in 2005 and named Associate Dean of Faculty and Composer-in-Residence. The recipient of a Fulbright lecture/research award in 2008, she spent a semester teaching and composing in Brazil at the Federal University of the State of Rio de Janeiro (UNIRIO). She currently teaches and composes in Rio de Janeiro.
Compositions
Dois Irmãos for piano, four hands
Dois Irmãos, for piano, four hands, was inspired by my twin grandsons, Aidan and Zachary. When they were born I couldn't tell them apart. Gradually, their physical and personality differences began to emerge. While they have matured into two distinct individuals, they still share many similarities in the way they look and act. The piece begins with the two pianists playing identical notes. Gradually, the parts diverge, but they maintain their similarities throughout the work. The name, Dois Irmãos (Two Brothers) refers also to a pair of mountains in Rio de Janeiro.