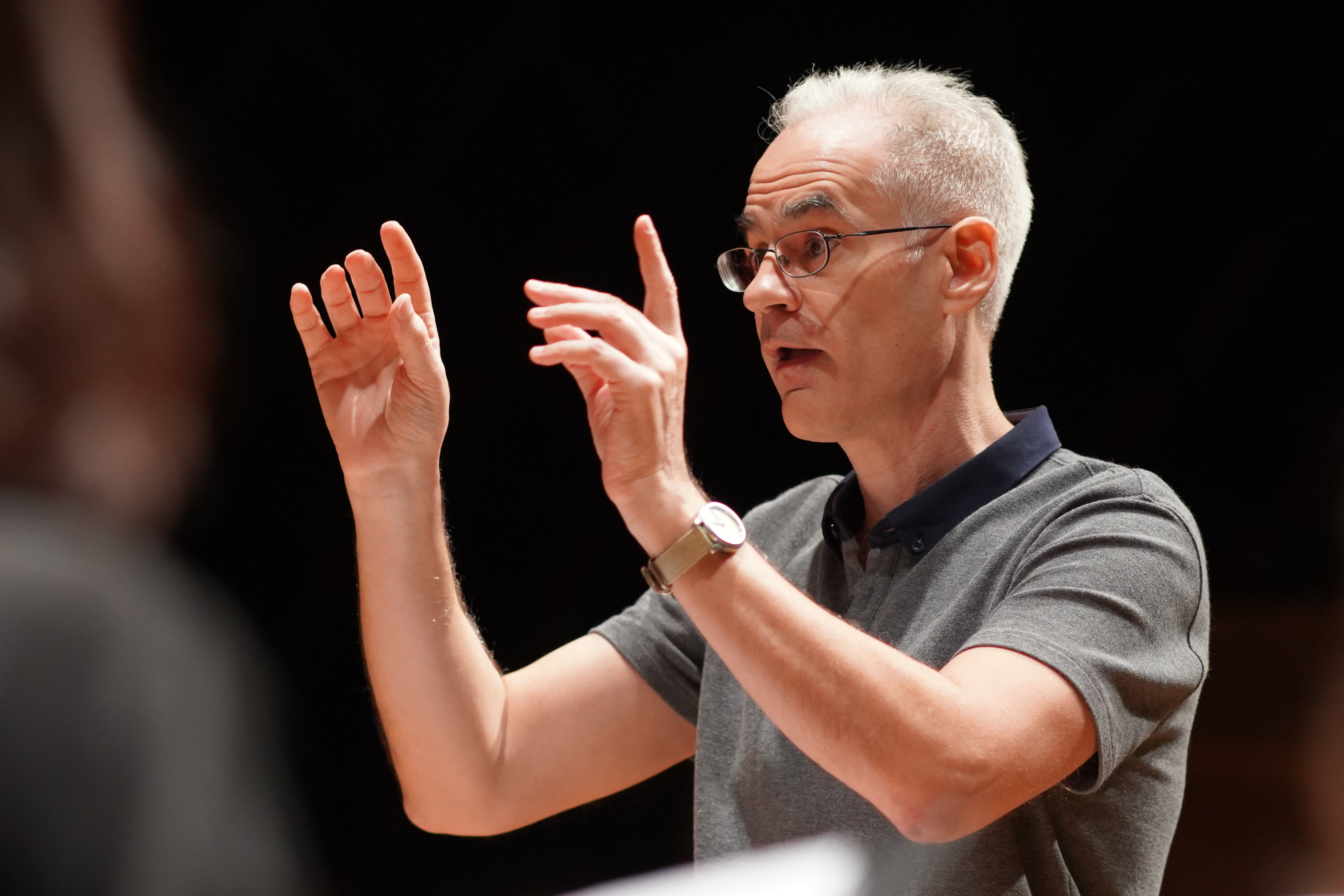 Current Teaching

National Kaohsiung Normal University
Professor of Composition and Theory

Preveous Teaching

the University of Indianapolis

the University of Toledo

National Sun Yat-Sen University
in Kaohsiung, Taiwan

National Pingtung University
in Pingtung, Taiwan
(formerly known as both National Pingtung University of Education and National Pintung Teacher's College)


Paul SanGregory's music has been performed extensively in the US and Taiwan as well as many other countries around the world. It has also been broadcast and discussed on radio and TV in the US, Europe, Hong Kong, Taiwan, Japan and New Zealand. His music has been funded by the National Culture and Arts Foundation of the Republic of China, The National Center for Traditional Arts - Taiwan Music Institute, and various CDs containing his music have been published by Capstone Records/Parma Recordings, Taiwan Composers Association, Leyerle Publications, ShineCreativity co., NSYSU Baroque Camerata, Lumiere Records, Novana Records and Early Music Society Taiwan.

To learn more about Paul SanGregory's music or to obtain scores and parts of selected compositions, please visit his composition web site.
After earning a DM in composition from Indiana University's Jacobs School of Music on a university fellowship, he taught composition and theory at the University of Indianapolis and the University of Toledo (Ohio) before moving to Taiwan. Since that time he has lived in Kaohsiung, teaching at National Kaohsiung Normal University, National Sun Yat-Sen University, and National Pingtung University. He has also coached, conducted and composed for NKNU's Contemporary Chamber Music Ensemble. He is currently a Professor of Music at National Kaohsiung Normal University and also serves on the board of directors for both the Asian Composers League's Taiwan Section and The Taiwan Composers Association.
Compositions
Shining Through Cracks (composed in 2013)
In this sextet for oboe, piano and string quartet, the strings often play cloudy or blurry textures while the piano provides harmonic color for the oboe soloist. But as the piece progresses, there are also places with quick rhythmic dialogues between all the players. So eventually, a large range of moods and characters is revealed. Because the oboe often bends pitches, almost like "blue notes", it not only "shines" through the cloudy textures of the strings, it also plays "in the cracks" between traditional pitches.
The Ringing (composed in 2020)
Although this piece sometimes borders on a meditative minimalist aesthetic, there are also dramatic aspects that might even spark imagery or narratives in listeners' minds.

All the sounds of this piece come from three small round rustic hand-made cowbell-like bells with wooden clappers. As in classic "musique conrète" the sounds were cut up, often looped and sometimes modified by slowing them down and adding extreme amounts of equalization. Imperfections and natural pulsations in the bells' sounds were sometimes enhanced so that when looped they created obvious pulsations or rhythms. Each loop, however, repeats at a different tempo. Then, instead of trying to relate them in some way, I let them fade in and out and sometimes tumble over each other. The result is that this piece is an abstract counterpoint of tempos and timbres. A couple MAX patches were also used to add random wind chime effects.
Meditations on a Chord (composed in 2008)
This piece was composed for percussionist Kevin Romanski, who also provided advice on some technical matters. The title refers to its initial inspiration: the contemplation of different color combinations of the notes found in a C13 chord. In terms of character, it begins with a slow meditative repetition of two melodic ideas. One is played as single-handed rolls by the right-hand while the other is a slowly developing melody played by the left-hand. Because the phrases of these two ideas do not align, their interaction creates a kaleidoscopic shifting of harmonic colors. A faster middle section continues developing both the harmonic and rhythmic interaction between the two hands, but in a more active and syncopated way. After a series of dramatic outbursts, the original meditative quality returns and the piece ends quietly with a return of material from the first section.


(This recording is the premiere performance as played by Kevin Romanski in the Kaohsiung City Culture Center's Chih-Shan Hall.)