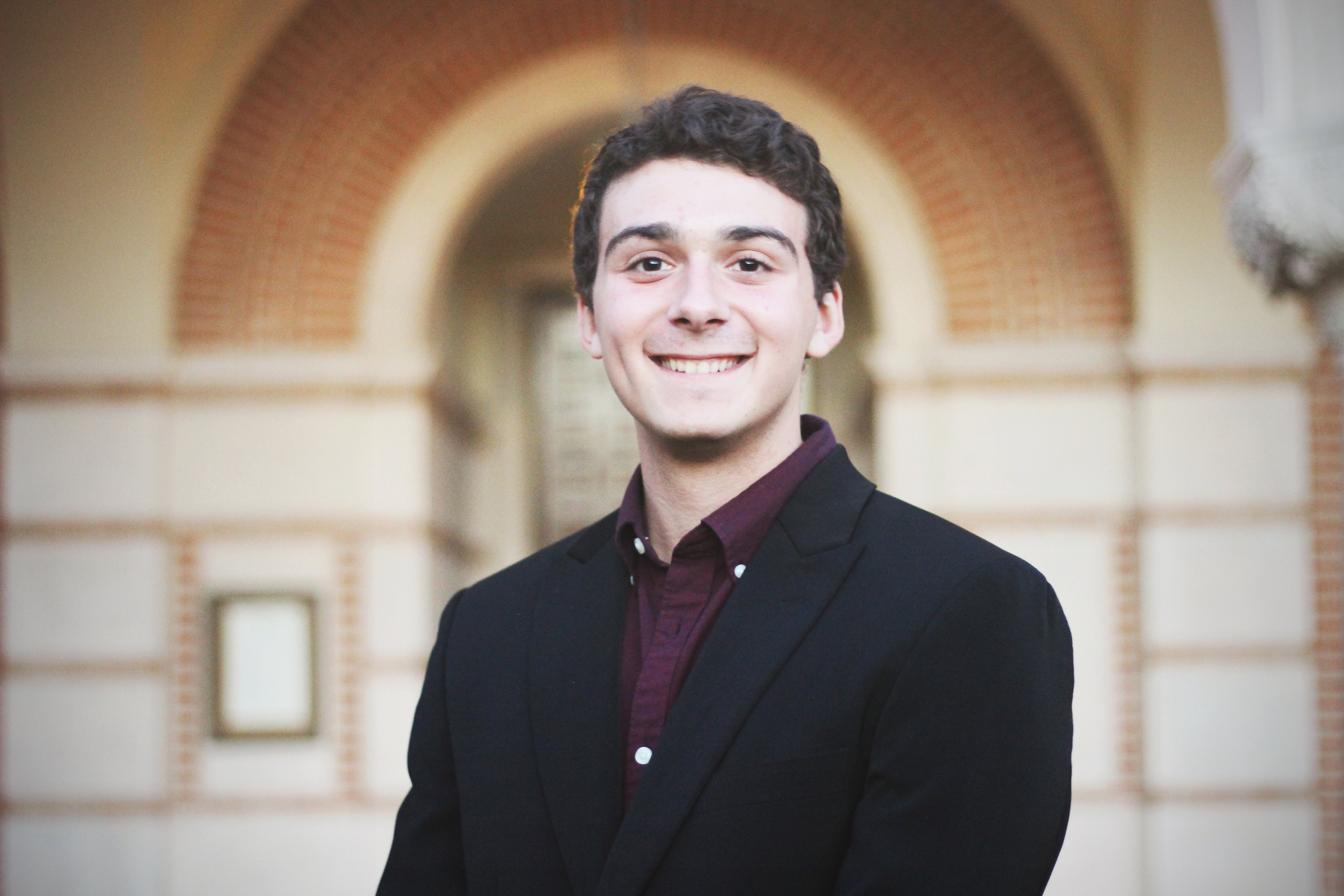 paulnovakmusic.com https://soundcloud.com/paulnovakcomposer
Paul Novak (b. 1998) is currently pursuing his undergraduate studies in composition at the Shepherd School of Music at Rice University, where he has studied with Anthony Brandt and Karim Al-Zand. He writes music that is lyrical but fragmented, exploring the subtleties of instrumental color and drawing influence from literature, art, and poetry. Novak's orchestral and chamber works have been performed by ensembles including the Reno Philharmonic Orchestra, Orlando Philharmonic Orchestra, National Youth Orchestra of USA, Worcester Chamber Music Society, and Face the Music. He has been selected as the recipient of numerous national awards, most recently from the Frost Composition Competition, Texas Young Composer's Competition, Tribeca New Music, Webster University Competition, Young Composer's Challenge, YoungArts Foundation, MATA Jr. Festival, and APU/J.W. Pepper Competition. In 2016, he was selected as one of two Composer Apprentices to the National Youth Orchestra of the USA, where he studied with Sean Shepherd, and has also participated in summer programs and festivals at Atlantic Music Festival, fresh inc festival, Burapha University, Boston University Tanglewood Institute (where he was selected as the Honors Recipient), Oberlin Conservatory, and Boston Conservatory. Notable upcoming concerts include performances of his pierrot piece blimunda songs by the Frost New Music Ensemble in February and of his orchestral work on buoyancy by the Austin Symphony during their 2017-18 season. Also an accomplished flutist and advocate for contemporary music, Novak was the founder and director of the Reno-based Artemisia Chamber Ensemble, a collective of the area's top high school players that specializes in contemporary music.
Compositions
blimunda songs, for pierrot ensemble
blimunda songs is a set of 4 miniatures for pierrot ensemble. While each of these pieces evokes a different mood and character, they are also unified by subtle recurring details: gestures and harmonies that reemerge in each movement, fragments of melodic material that persistently reappear. Although this is not a programmatic work by any means, the title references José Saramago's novel Baltasar and Blimunda, which contrasts harsh realism with wonder and suffering with humor. I attempted to capture these juxtapositions in the four movements of this piece. The first movement places long sustained chords side by side with quick descending gestures; the second is a dance-like scherzo; the third uses fragmented constellations of sound against breathy backdrop; and the fourth literally and figuratively echoes the first three movements.
on buoyancy, for orchestra
The sea has always served as an inspiration to my music, but rarely as directly as in on buoyancy, which was written as a programmatic depiction of the ocean. The piece begins in a swirl of color, with sounds intertwining like unaligned waves. Cascades of descending lines collide with swells in the brass and strings, and fragments of melody emerged from the texture before being swallowed up again. In the middle section of the piece, a shimmering sound world is punctuated with rumbling growls in the brass, and as the work closes, the intertwined swells and flowing runs of the opening section return. The primary melodic and harmonic material of the work is derived from Takemitsu's "sea motif" (the notes spell out S-E-A in German), and this motif is explored and developed over the course of the piece. on buoyancy was written as part of the NYO-USA Apprenticeship under Sean Shepherd.
blackout poetry, for violin and piano
Austin Kleon's poetry is written through an act of creative destruction. Each poem is written by redacting or "blacking out" most of the words on a page of a found text with a black marker, leaving only isolated key words and phrases. The finished "blackout poetry" is poignant and fascinating: fractured blocks of text hang suspended like puddles of light, and reading these poems feels like extracting luminous meanings from a sea of black. In writing "blackout poetry," I was interested both in this process of disintegration and in the aesthetic effect of reading these poems. In the first section of the piece, the violin and piano dance off of each other, illuminating hidden melodies in each other's lines of running notes, just as Kleon's poetry reveals a hidden lyricism and humor in an existing text. The second section is slow and glassy, with crystalline harmonies and ephemeral gestures hanging suspended in space. The piece is anchored by a short melody that begins and ends the piece, a slowly rising motif that seems to gently ask a question that is never answered. As the piece closes, fragments from earlier reappear and slowly disintegrate, and the music splinters, like words drifting apart…