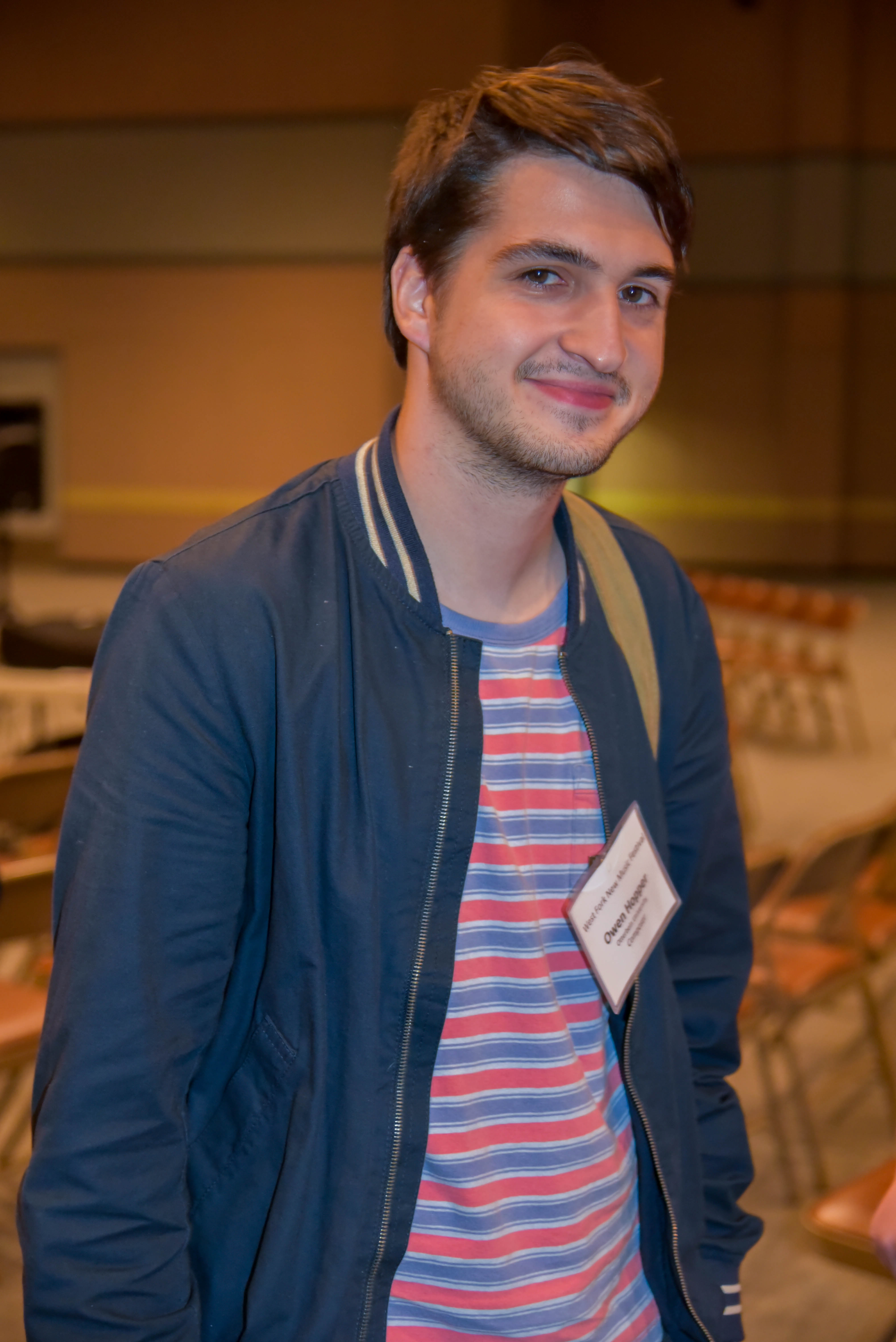 Owen is currently a fourth year student at Otterbein University studying music composition and theory. His music focuses on the interaction between humans and a modern computer based society. He is passionate about taking music out of the concert hall and presenting it in unique public spaces. His work encompasses sound, media, acoustics, and digital technology and draws inspiration from topics in science, the environment, and literature. Most recently his music takes form in installations and pieces involving acoustic instruments and computer systems. His work has been performed at the West Fork New Music Festival, The Navy Band International Saxophone Symposium in 2017 and 2018, and the SCI student snapshot conference held at Otterbein. He currently studies composition and computer music with Dr. Jennifer Bernard Merkowitz. Past teachers include Dr. Jack Jenny and Dr. Charlie Wilmoth as well as currently studying guitar under Karl Wohlwend.
If you have any questions about me or my music here is how to reach me! Email: owen.hopper@otterbein.edu
Owen was a recipient of Otterbein University's Undergraduate Research and Creative Work Summer Stipend for 2017. During the Summer he will be doing research and constructing a multimedia sound instillation that explores the relationships between sound and architecture.
Compositions