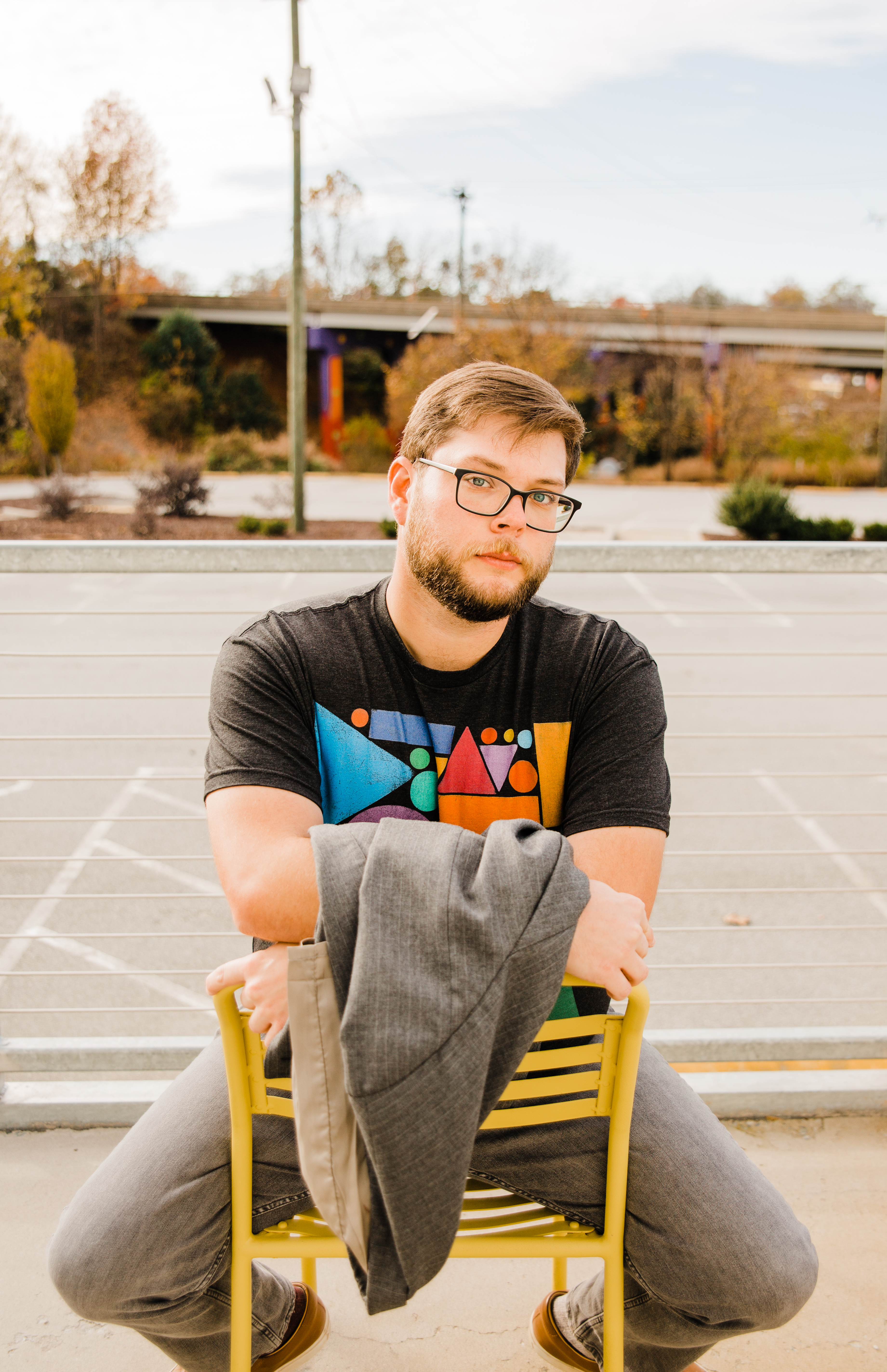 Nathan Hudson is a composer and educator currently living in Atlanta. His music has been called "…simple, yet cinematic" (Sybaritic Singer) and "Tonal-lyrical-primal-old/new-synthetic and partakes of a rhapsodical quality in new ways…" (Gapplegate Classical-Modern Music Review). As a curator, Nathan has collaborated with author Ben Loory (Stories for Nighttime and Some for the Day, Tales of Falling and Flying), the saxophone quartet ~Nois and has also curated at MISE-EN_PLACE Bushwick to present cross-disciplinary concerts of new music. The recipient of several awards, grants, prizes and residencies, he has had works performed at colleges across the country and at festivals such as the: Aspen Music Festival and School, Avaloch Music Institute, Sewanee Summer Music Festival, Orford Music Festival, Carlsbad Music Festival, Bang on a Can Summer Music Festival, Lancaster New Sounds, National Trumpet Competition, International Trumpet Guild Conference, International Clarinet Association National Conference, NUNC! 3 (at Northwestern University) and the International Double Reed Society Conference, among others. From 2015-17 he was the composer-in-residence with the Rushmore Music Festival. Selected ensembles that Nathan has worked with include ~Nois, F-Plus, Unheard-Of//Ensemble, Duo Cylindre, The Astralis Chamber Ensemble, The Zafa Collective, The Cavell Trio, Harmonie del Sur, Ritual Action, The Off-Broadway Trio, the Grand Valley State University New Music Ensemble, the Atlanta Trombone Cartel and the Arapahoe Philharmonic. His music has been recorded by Unheard-Of//Ensemble and Duo Cylindre. He is a co-founder, along with Ginevra Petrucci, and serves as the executive director for the Flauto d'Amore Project. The Flauto d'Amore Project is a long-term, large-scale commissioning project involving the creation of a new repertoire for the flauto d'amore, an instrument that, in its modern form, is completely unknown. In 2021 the Flauto d'Amore Project was a featured presenter at the New Music Gathering. Nathan is the founder and director of the Forage & Flourish Contemporary Music Festival, as well as the Forage & Flourish Community Music Project. Forage & Flourish (F&F) is a week of community concerts and student workshops in Alpharetta, GA commissioning and featuring forward thinking, boundary breaking and educational music written by living composers, and performed by internationally acclaimed faculty and our festival participants. F&F is supported by, and presented in partnership with the City of Alpharetta (GA) and Fulton County (GA). In 2020 Nathan began the Next Generation Trumpet Competition. NGTC (now in its third year) is a new music contest for trumpet featuring new works by established composers. NGTC has commissioned over 30 works for solo trumpet (and trumpet ensemble), and has featured some of today's leading composers including Viet Cuong, Molly Joyce, Kevin Day, James M. David and Sheila Silver among many more, and trumpet artists such as Jonas Wiik (Royal Danish Opera), Andy Kozar (Loadbang), Gillian Huff (Hellcat Buglers), Peter Bond (Metropolitan Opera - Retired), Gareth Flowers (International Contemporary Ensemble) and Raquel Samayoa (Seraph Brass) and others, with participants from over 10 countries. He holds a BM in Trumpet Performance from the Schwob School of Music at Columbus State University, an MA in Composition from Stony Brook University and a PhD from Stony Brook University, studying with Daniel Weymouth, Perry Goldstein, Matthew Barnson and Fred Cohen. He was recently a member of the faculty at San José State University as a Lecturer of Music, and before that taught the undergraduate aural skills and music theory curriculum at Stony Brook University.
Website: https://www.nathanhudsonmusic.com Next Generation Trumpet Competition: https://www.nextgenerationtrumpet.com Flauto d'Amore Project: https://www.flautodamore.com
Compositions
Melt. Or, what it means to be a reflection.
Melt. Or, what it means to be a reflection. (2021) Grand Valley State University New Music Ensemble Bill Ryan, director ***Recorded individually and at a distance during the height of the COVID-19 pandemic***
fragile, and just in focus
fragile, and just in focus (2018) Live at Stony Brook University, 3/4/2019 ~Nois Brandon Quarles, soprano saxophone Hunter Bockes, alto saxophone Jordan Lulloff, tenor saxophone János Csontos, baritone saxophone
Luster Sketch
Luster Sketch (2019) Rowan University Wind Ensemble Dr. Joseph Higgins, director Performance on Dec. 7, 2021