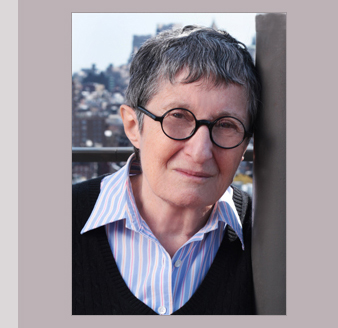 I hold a BA with a major in English literature and a minor in History from Washington Square College, NYU, and an MA and PhD in English literature from Columbia University's Graduate School of Arts and Sciences. My doctoral dissertation on William Blake's Book of Thel was published by Brown UP in 1971. I taught English literature at Richmond College- and the College of Staten Island-CUNY from 1967-1997, rising through the ranks to full professor.
I am the author of three novels of ideas—Klytaimnestra Who Stayed at Home(1980), Bobe Mayse: A Tale of Washington Square (1993), and Bagatelle-Guinevere (1995)—and the prize-winning textbook Be a Poet! (2007).
I had a first taste of live performance in 1977 when Victor Mattfeld, my colleague in the Music Department, drafted me to revise the text for and play the Narrator in Stravinsky's l'Histoire du Soldat. There were two performances to packed houses, and I got a standing ovation—and that became the inspiration for what follows.
In 1997, after my retirement from teaching, I founded the Lark Ascending, a small NYC-based performance group. Its mission was to present the "best that was thought and said in the past," and this was interpreted broadly to include music and art as well as literature. Memorable among Lark Ascending events was a reading with full cast of the first two books of Paradise Lost, with Russell Oberlin as narrator, and the complete Samson Agonistes with Broadway actor Maurice Edwards as the Chorus. For each event, I commissioned a piece of New Music 7 to 10 minutes in length from a composer of my choosing; the composers were Arnold Rosner, Stephen Douglas Burton, Elodie Lauten, Memrie Innerarity, Dinu Ghezzo, Richard Brooks, John Eaton, Steven Gerber, and Debra Kaye.
Special mention should be made of Georg Schoenberg (1906-74), who was the oldest son of Arnold Schoenberg by his first wife Mathilde von Zemlinsky and who was also a composer. I arranged for the world premieres of his five extant works, hiring the finest musicians that money could buy. The cantata, Mein Lebenslauf, his musical autobiography, which is fully illustrated by me, is up on Vimeo at: https://vimeo.com/57700758
The last program of The Lark Ascending, entitled Loewenherzen (Lionhearts), was given at the Austrian Cultural Forum in April 2008. Highlighting it was my Coeur de Lion, Mon Coeur ("Heart of the Lion, My Heart") with incidental music by Richard Brooks. A narrative written and illustrated by me, it was based on the legendary love story of Richard Lionheart and Blondel de Nel.
Works Currently On Vimeo:
TEXTUR (music by Katherina Klement) https://vimeo.com/14526527
KASSANDRA, A REVERIE (music by Dinu Ghezzo) https://vimeo.com/16923615
BLACK ON BLACK /13 (music by Richard Brooks) https://vimeo.com/20804400
GOING...GONE (music by John Bilotta) https://vimeo.com/23829369
AGAINST THE COLD (music by Josehph Pehrson) https://vimeo.com/31887303
MY COUNTRY 'TIS (music by Harold Seletsky) https://vimeo.com/40758453
In 1997, I began experimenting with visuals of mine synched to music, which I called slide-choreographies. In that year, I showed my first works, with manually-projected color slides synched to music by Arnold Rosner and Dinu Ghezzo, live at The Kitchen and NYU's Black Box Theater.
Other works followed during the Lark Ascending years: Verlaine Variations with music by Elodie Lauten, Black on Black / 13 with music by Richard Brooks, and Textur with music by Austrian composer Katharina Klement. As of 2010, I began devoting myself exclusively to works of this nature and putting digital versions of old works up on vimeo as well creating new ones.
I have four more such works in progress.
I am married to Arnold Greissle-Schoenberg, oldest grandson of the composer via his first wife, Mathilde von Zemlinsky. Arnold is not a musician and bills himself simply as a "well-tempered listener."
LICORICE MOMENTS (music by Hubert Howe) https://vimeo.com/43936460
VERLAINE VARIATIONS (music by Elodie Lauten) https://vimeo.com/45945668
ARS GRATIA ARTIS (music by Arnold Rosner) https://vimeo.com/63813768
ZOUNDS,TOWNS! (music by Leo Kraft) https://vimeo.com/65512421
HELLO, GOODBYE (music by Richard Brooks) https://vimeo.com/69618618
ROSEBUD, AN ELEGY (music by Jon Nelson) https://vimeo.com/70784010