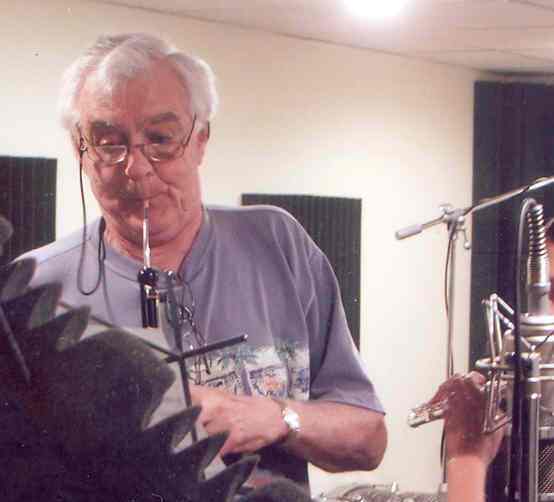 Some of my Work...
Small ensemble:
- 5 Sketches for Brass Quintet (Trpt,Cnt,F Horn, Trbn. Tuba) - 3 Brief Sketches for Brass Sextet (As above, but add Euphonium) - Brass Septet + Percussion (Unnamed) (As Sextet, but add Bass 'Bone + 4 percussionists) - 5 Snapshots for Woodwind Sextet (Flt/Pic, Oboe, English Horn, F Horn, Bb Clarinet, Bassoon) - Suite for Flute Quintet (3 C Flts w/2 Pic doubles, Alto Flt in G, Bass Flt.) - Diversion for Flute Quintet (Instrumentation as above) - 4 Miniatures for Clarinet Sextet (Eb Clar, 3 Bb Clar's, Alto Clar, Bass Clar) - Wright Now! (Piano, Cello, Bb Clar, Horn in F) - Oboe Trio (Oboe/Eng Hrn, Viola, Cello)
Art Songs:
- Prayer Before a Crucifix (Mezzo Soprano, Piano) - Last Perfect Day (Mezzo Soprano, Piano, Viola)
Symphonic Band:
- 4 Dances for Solo English Horn & Band (Symphonic Band, EH Soloist) - House of Blue Lights (March for Symphonic Band) - Brandywine! (March for Symphonic Band) - Bluesday (Short piece for middle school wind band)
A brief Bio...
I'm an older dude that's rather new at the comp game - who tries to keep my playing chops in shape by working in Indy area symphonic bands - and mentoring double reed students thru our local Phillips Guild group. Creds? I've earned my mMus in Composition from Butler Univ - and my BS in Electronic Engineering from Purdue. I also ran my own recording studio for many years.(Lest I forget, I'm an oboe/English horn player). My writing encompasses small ensemble works thru wind band material. Questions? Please
email me!
- or visit my website
700west.com
Compositions
Diversion for Flute Quintet
A short comp for standard flute quintet, in 3 sections/movements. Example is the 1st section, "Anticipation".
4 Dances for English horn and Band
A comp in 4 movements for solo English horn and wind band. Audio example is the opening movement "Slow Dance".
Prayer Before a Crucifix
A Communion prayer based on Catholic liturgy...