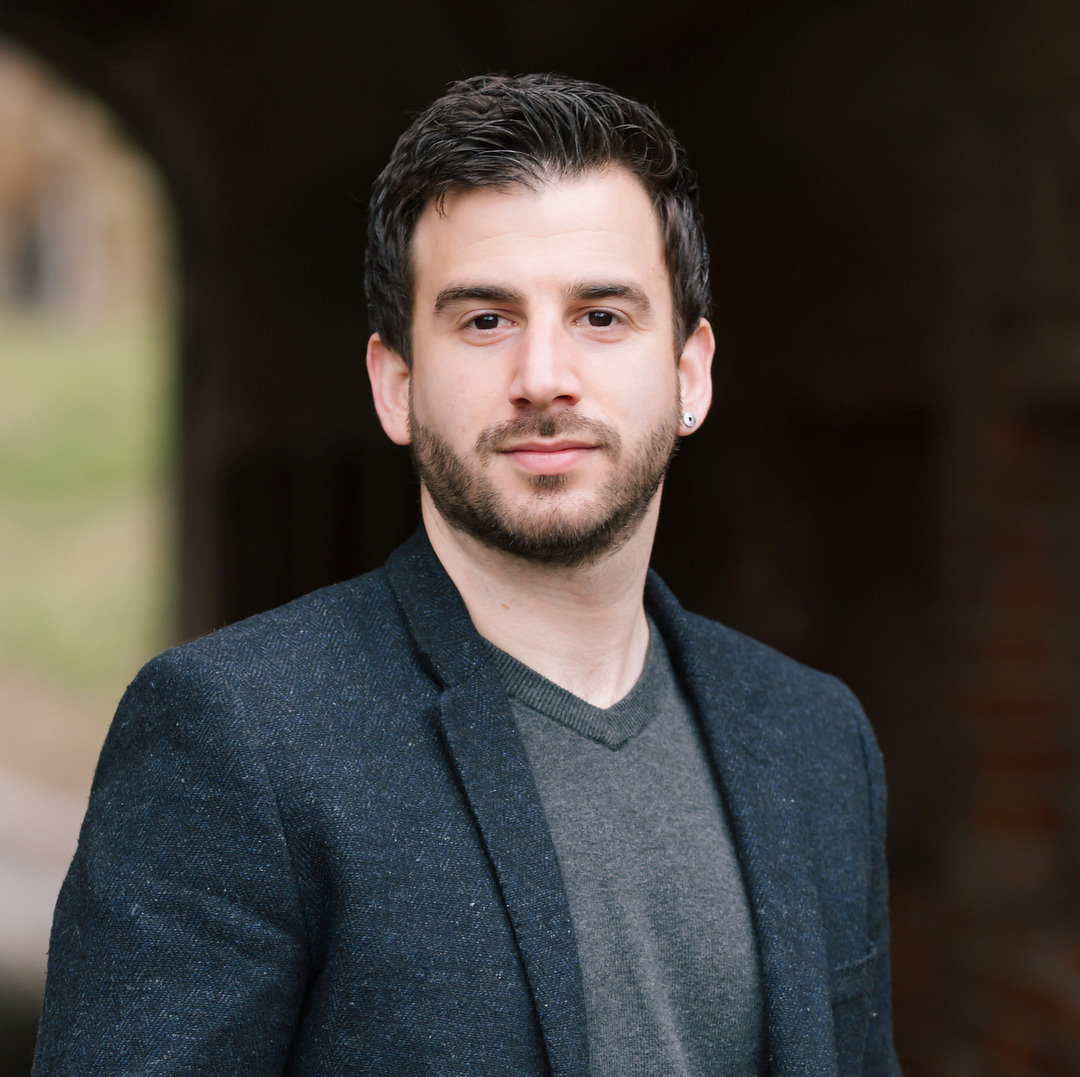 Visit my website: www.michaelseltenreich.com My YouTube channel: https://www.youtube.com/channel/UCwtPIdWXQVLRnvdPHkLYP-w My soundcloud: https://soundcloud.com/seltenmusic
Michael Seltenreich (b. 1988) is a composer of orchestral, chamber, vocal, and dance music whose work has been performed by the Tokyo Philharmonic, the Israel Philharmonic, the Israeli Opera, the Juilliard Orchestra, and the Talea Ensemble, among others. Recent compositions include his orchestral piece, ARCHETYPE, premiered by the Tokyo Philharmonic, Élégie for pianist Robert Fleitz and the Juilliard Orchestra, and his piano duo, Schnaïm, written for the Messiaen Festival in France. ​ Seltenreich's accolades include the Prime Minister's Award for Composers in Israel (2016), 1st prize in the Toru Takemitsu Composition Competition (2016), the Palmer Dixon Award for 'best piece in any medium,' the Arthur Friedman Prize for 'outstanding orchestral work' (2015), and the Salvatore Martirano Composition Competition (2012). Upcoming and past engagements include a residency at Yaddo (2017) and a residency at the Atlantic Center for the Arts as an Associate Artist with Georg Friedrich Haas (2016). ​ A native of Israel, Seltenreich earned his Bachelor's degree in composition at Tel-Aviv University. He went on to earn his Master's degree in composition from the Juilliard School, where he studied under Matthias Pintscher.
Orchestral: *Élégie for string orchestra and solo piano (2016) *ARCHETYPE for symphony orchestra (2015) *Comments regarding the aforementioned poem for chamber orchestra and narrator (2014) Chamber: *[Untitled piece] for two pianos (2016) *Onot for string quatet (2015) *Sparks and Flares for piano sextet (2011) Solo: *Lumière lent for Cello (2015) *Fantasy of a Broken Bridge for piano (2010) Vocal: Notes From The Wailing Wall for 17 solo voices Ligeia for women's choirs and harp Water War for mixed choir, children's choir, and 2 percussionists for Dance: *Arrhythmia for piano quartet *Fugue for flute, viola and cello *Prelude for piano
Compositions
Élégie (2016) for Piano and String Orchestra
Robert Fleitz - Piano Jeffrey Milarsky - Conductor The Juilliard Orchestra Recorded on March 28th 2016 This piece is written in the memory of the French composer Henri Dutilleux who would have celebrated his 100th birthday at the time this piece was completed in January 2016. I started writing this piece in Paris in May 2013 when Dutilleux died aged 96. Dutilleux helped to shape and form my sound, taste and sense of aesthetics and for me was a symbol of French music. In deep morning I sketched the first few pages of this piece. In my first sketch there was no piano, and it was titled "Ascend". Not long after I stopped working on this piece, I was too overtaken with grief, and I left Paris. About three years later, as his 100th birthday was nearing I decided to return to this piece and to add a piano. The piano for me represented the individual, a protagonist dealing with deep sorrow. A lonely voice in a world filled with voices. The strings start off the piece in a procession. The string writing of the first few pages is borrowing heavily from the baroque lamento, with a repeated pattern of notes that creates dissonances and resolutions and an ever descending bass. The piano has three main elements through-out this piece: *A three note motive (A-Bb-Db) which was taken from Dutilleux's piece "The Shadows of Time", a piece based on Anne Frank's diary. In his piece, those three notes are sang by a child with the words "Pourquoi Nous?" – "Why us?". The second element presented by the piano is a series of very quick disjunct patterns. Those patterns are supposed to represent murmuring, or crying in an onomatopoeia. The third and final major element is represented by thick chords played by the pianist who depict the church bells. As this piece is written about my grief, I thought that the Kübler-Ross model (better known as "The five stages of grief") would be a suitable platform to shape the arc of the piece. The piece starts in Denial, goes through anger, bargaining, depression and finally concludes with acceptance.
Sparks and Flares
Imagine a dark boundless open space. Every minuet, movement, and tiny flicker of light catches our attention in such darkness. The colors and shades become more brilliant and clear in this primal scenery. This allows us to perceive tiny nuances in tone, timbre, pitch, and direction in space. This piece revolves around the notion of inception, the birth of themes and ideas as they originate from a micro occurrence. This piece tries to explore the infinite possibilities that can emerge out of the smallest of fragments, and each fragment is developed into a kaleidoscope of color. The piece has three basic types of movement in space. An upward motion (ascending arpeggio, accumulation of sounds in an upward contour, etc.), a downward motion, and a horizontal motion (a sustained note, cluster, or pattern). Throughout different points of the piece, the instruments can be found to have varied levels of intensity (in density, volume, register, timbre, etc.), and thus are found in different layers of the foreground, middleground, and background. The piece is written as chain reaction of occurrences, and this dependency of occurrences is a continual sub theme. The occurrences are bound to every preceding note, and shift through the different parts of the piece in a metamorphosis.