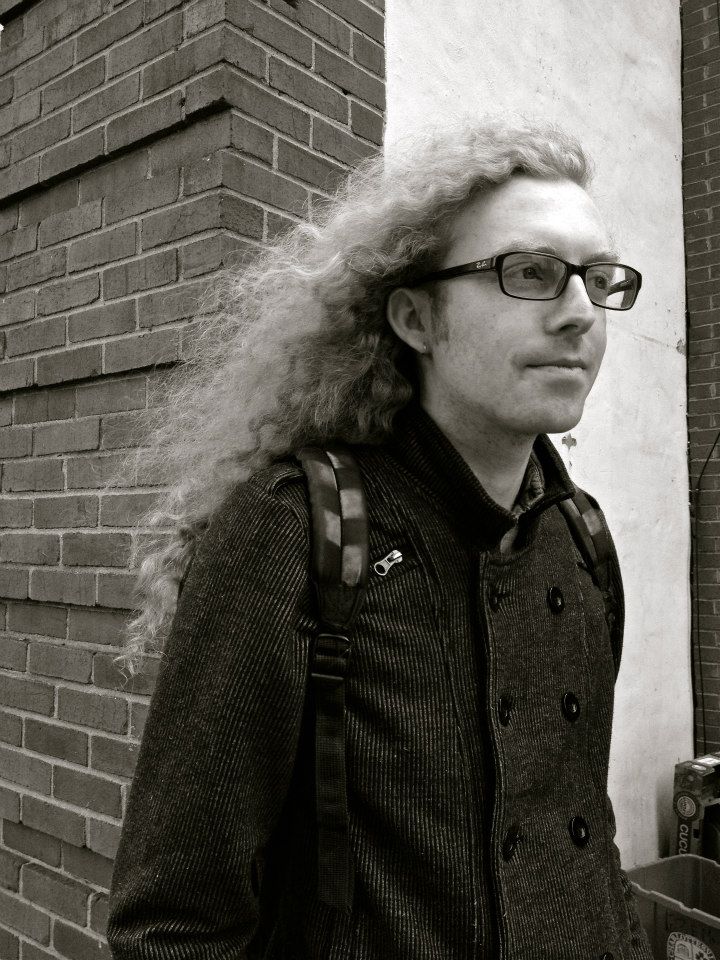 Maxwell Tfirn is composer and performer based in Newport News, Virginia, where he holds the position Director of Creative Studies at Christopher Newport University. He holds a Ph.D. and M.A. from the University of Virginia, an MA in Music Composition from Wesleyan University, and a BM in Music Education as well as a performance certificate in percussion from the University of Florida. His current research focuses on real-time, recursive compositions for live performances. He also performs live improvised noise music using digital and analog electronics. Outside of his music, Maxwell creates digital glitch photography that uses audio concepts and synthesis as a means of image manipulation in Supercollider. Maxwell has had works performed at ICMC, SEAMUS, Electro Acoustic Barn Dance, Society of Composers, FEAST Festival, Technosonics, N_SEME, and Subtropics Music festival and was a featured composer for Share and more. His music has also been performed by Jack Quartet, Loadbang, MehanPerkins, Dither, Ekmeles, The New Thread Quartet, percussionists I-Jen Fang, pianist Seung-Hye Kim and Kenneth Broadway. He has studied with Judith Shatin, Anthony Braxton, Ted Coffey, Matthew Burtner, Paula Matthusen, James Sain and Ronald Kuivila.
As a composer, I try to portray an idea or metaphor with rich timbres and sounds in both acoustic and electronic works. Metaphor or inspiration serves as a compositional process and not an instruction to the listener about how to listen or what they should get out of the composition. I want my music to give the audience or listener an experience that they can make personal and reflect upon. The most important compositional value for me is giving the listener sounds that they cannot necessarily attach to past experience or emotions. I want a self-guided emotional experience brought on by the gestures and atmosphere created in the composition. In every work I try to give the listener new and interesting timbres that can be heard for an extended period of time without loosing interest.
You can visit my webpage at maxwelltfirn.com, soundcloud.com/mtfirn, soundcloud.com/empathy-box
Compositions
Nimiety REdux
The word nimiety and the word redux takes their roots in latin for too much and revived. Nimiety Redux uses only 1 set throughout the composition. By taking different transpositions and inversion of the set different pitch centers emerge. The composition is composed graphically, using blank space to represent silence and extended lines for sustain/duration. By using space and sustain lines, density becomes easily seen. Both performers read from the score and follow each others parts for timing. The overall composition contrast fast, moving motion with fast, static and sustained motion creating a shifting atmosphere throughout the composition. The original composition is written for trumpet but there is also a version written in C for any Treble wind player.
Establish, Corrupt, Broken
Establish, Corrupt, Broken is a fixed media composition that uses image information to generate sound. To achieve this, images taken in the past six years are run through a Supercollider algorithm that extracts the pixel information and translates it to buffer information. This process creates an element of uncertainty in the compositional process that is used to transition between timbre and motivic material. The composition slowly changes from longer sounds to very short fast sounds. At this point the timbre is created by chopping the sound files into very tiny pieces and concatenating them with one another. The composition final ends with the chopped sounds being reorganized again to resemble timbre that was used in the beginning.
Burning Shrine Crumbles
Burning Shrine Crumbles is a piece that reflects on ancient monuments and traditions being invaded by new practices and technology. The composition uses rhythmical sections and spatial passages to contrast and represent the new practices and ancient monuments. Throughout the composition there is a struggle between the old (ancient) and new, fighting to overtake one another. The ancient is reflected through singing bowls, wine bottles, energy chimes and cymbals, while the new is represented by the complexity of rhythm in the drums.
5 Image Interpretations
5 Image Interpretations is a set of 5 miniatures for string quartet and live electronics that use a sound spectrum. The spectrum was created by reading back an image as a sonogram and then analyzing the information for frequency content and time. Each movement of the composition interprets the same spectrum in different ways. These interpretations range from a direct 1:1 mapping of frequency content in time to spatially notated music, using the spectrum as a whole in every measure, and mapping the image to the score. The electronics capture the sound in real-time and attenuate all of the low harmonics out of the sound. The volumes of high harmonics are then raised to audible levels. This is done to make audible the high frequency information that shows up in the original spectrum but is out of the range of the instrumentation.