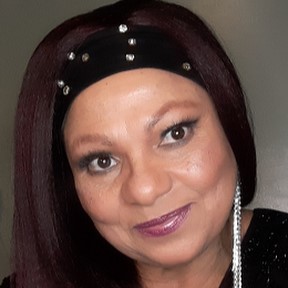 Singer, Songwriter, Voice Coach, Producer
Lucy Shropshire has always been versatile musically, and her expertise are in numerous forms of art, be it as a singer, song writer, actor, producer or instrumentalist. The dynamic artist is always able to impart her excellence in each, but singing has always been her forte. An entertainer whose euphonious voice and commanding stage presence touches every soul, Lucy has continued to nurture her talent through songwriting and production. Being in her recording studio enables her to fuel her passion, learn various techniques for recording and producing music as she continues to compete in today's music industry.
Lucy Shropshire opened for jazz great Dizzy Gillespie and later won the RENO AREA MUSIC AWARD for "Best Jazz Vocalist". She wrote "Come Together World" for the UNITED NATIONS YEAR OF PEACE SONGWRITING CONTEST. Won first place, the song became the United Nations Song of Peace. She has performed with Jennifer Holiday in the Penn and Teller Television Comedy, with David Cassidy in "EFX" at the MGM Grand, Las Vegas and was the soubrette in "Sophisticated Ladies" featuring Mary Wilson and the Duke Ellington Orchestra. Thereafter toured with Mary Wilson of The Original Supremes until February 2020. Lucy was also Mary Wilson's vocal coach.
Music has always been her passion and she decided to turn this passion into a profession after studying music and voice at University of North Carolina at Chapel. This further enhanced her capabilities and assisted in defining her true potential.
Compositions
Strollful Strutt(C)2021LucyShropshire
Strollful Strutt Composed by LucyShropshire(C)2021 Featuring: Eric Tewalt, Saxophone & Flute Bill Moio, Guitar Rochon Westmoreland, Bass
Heaven Bound(C)2023LucyShropshire
Heaven Bound(C)2023Lucy Shropshire is an original composition. All instrumentation, arrangement and production by Lucy Shropshire.
Spheric(C)2023LucyShropshire
Spheric is a Lucy Shropshire Composition. All instrumentation, arrangement & production by Lucy Shropshire.