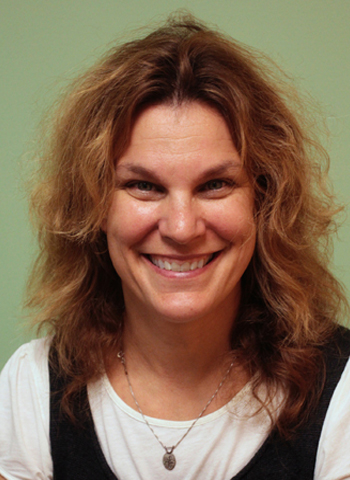 Libby Meyer is a composer whose work reflects the natural rhythms and patterns of the world around her. Her music including chamber, orchestral, choral, wind symphony, film, dance and theater has been commissioned and performed throughout the United States. She is a co-founder of the Keweenaw Soundscape Project established to aurally document the Keweenaw region and surrounding lands for ecological, social and artistic value. She is a member of the Landscape Music Composers Network, a group of composers and musicians from across the United States who have created substantial bodies of work connected to landscape, nature, and place, and for whom inspiration from the natural world is an ongoing focus. Libby has served as Composer-in-Residence at Isle Royale National Park and the Visby International Center for Composers (Sweden). She has received awards from the National Endowment for the Arts, The Jackson Center for Teaching and Learning, The Michigan Tech Research Excellence Fund, The Michigan Council for Arts and Cultural Affairs, The Sorel Foundation and The American Composers Forum. She is the artistic director of New Music for a New Year an annual festival of new music taking place in Michigan's Upper Peninsula each January. Libby is also an active composer of theatrical incidental music and has written music for several productions by Tech Theater Company including Shakespeare's Twelfth Night, Silent Sky by Laura Gunderson and most recently Shakespeare's A Midsummer Night's Dream. Recent performances include Wild Beauty for violin, clarinet, piano and percussion (Juventas New Music Ensemble, Boston and City Water, Vallejo, CA) a new score for 1925 film The Red Kimona released by Kino Films in November of 2018 and Lakescape commissioned by the Keweenaw Symphony (funded by the National Endowment for the Arts) in honor of the 100th anniversary of the National Park Service. In spring of 2019 a CD of choral works will be recorded with Capella Clausura at WGBH Studios in Boston. Libby lives near the shores of Lake Superior in Hancock, Michigan with her husband Evan, their Pyrenees Mountain dog, a secretive cat, a flock of chickens and thousands of honey bees. When not composing she enjoys kayaking on the "Big Lake", horse backing riding, gardening and hiking in the beautiful Keweenaw Peninsula. She holds a DMA in Music Composition from Northwestern University and is a Lecturer in Music Theory/Composition at Michigan Tech University.
Website: libbymeyermusic.com.
Compositions
Wild Beauty (2018)
Wild Beauty was composed in response to The North Country National Scenic Trail; the longest in the National Trails System, stretching 4,600 miles over 7 states from the middle of North Dakota to the Vermont border of New York. Approximately 500 miles of the Trail meander through Michigan's Upper Peninsula where live and have spent many, many happy hours exploring stretches of the Trail most often along Pictured Rocks National Lakeshore and the Porcupine Mountains Wilderness State Park. Wild Beauty divides into five sections: Morning Chorus, Waves, Fog, Dancing in the Rain and Sunset. One of the most dramatic features of our region is the unpredictable weather patterns. A friend once explained to me, "The only truly accurate forecast here is it might rain." Because of our "Big Lake" as Lake Superior is fondly called, one could experience many varieties of weather on the same day or within the same hour; from fog to rain to spectacular winds creating even more spectacular waves along our lakeshore. I have reflected on this from my own personal experiences and tried to capture this in Wild Beauty. A second feature of the region is the unique chorus of bird songs that are an ever-present underscore to any hike on the Trail. In Wild Beauty, I have included a few of these songs including the white throated sparrow that opens the piece in the violin as well as the calls of the common loon, barred owl, black capped chickadee, and the white crowned sparrow. To complete Wild Beauty, members of the audience are invited to join in with Audubon bird calls and water warblers to help complete the soundscape of the morning chorus that opens the piece creating what I hope will create an aurally immersive experience.
Lakescape (2017)
Lakescape (2017) A lakescape is defined as a land dominated by a lake or lakes. Lakescape is a symphonic work commissioned by the Keweenaw Symphony Orchestra. This project was made possible with support from the National Endowment for the Arts and the National Park Service in honor of the 100th Anniversary of the National Park Service, with additional funding from the National Parks of Lake Superior Foundation. In the summer and autumn of 2016, my colleagues Kent Cyr, Chris Plummer and I traveled to each of the National Parks on Lake Superior collecting sound recordings, photographs and impressions. The separate movements focus on the unique characteristics of an individual Park. The first two movements are: 1. Isle Royale National Park: Sunrise Over Rock Harbor White throated sparrows, white crowned sparrows, loons and chickadees amidst a calm Lake Superior announce the arrival of dawn. 2. Apostle Islands National Lakeshore: Thunk, Splunk, Splash, Crash Paddling past Meyers Beach, you will come upon some of the most magnificent features of the Apostle Islands National Lakeshore: the sea caves. The sounds of water filled caves are haunting and beautiful but can also be unpredictable and often dangerous. In this movement, I tried to capture the essence of the caves' many shifting moods.
Baroque Dances (2018)
Baroque Dances is from a series of "horse pieces" that are currently in progress. For reasons that are a complete mystery to me, I have been fascinated by horses for as long as I can remember. While being extremely sensative creatures, horses can be amusingly unpredictable. Out of this unpredictability often comes extraordinary moments of grace and beauty which can in turn create equally extraordinary moments of exasperation for the rider. There is nothing more beautiful than a horse and rider in abolute harmony and nothing more discordant when the opposite occurs. I've tried to capture these qualities in Baroque Dances through the shifting meters and accent patterns, partnered with some of my favorite moments from the music of J.S. Bach. Baroque refers to both a historical period of music and a dapple grey percheron that I have had the honor of knowing for many years and who has taught me more than I could have imagined. Dances is both a noun referring to dances common in the Baroque era, specifically in the music of J.S. Bach, and the verb "to dance", which horses often appear to do.