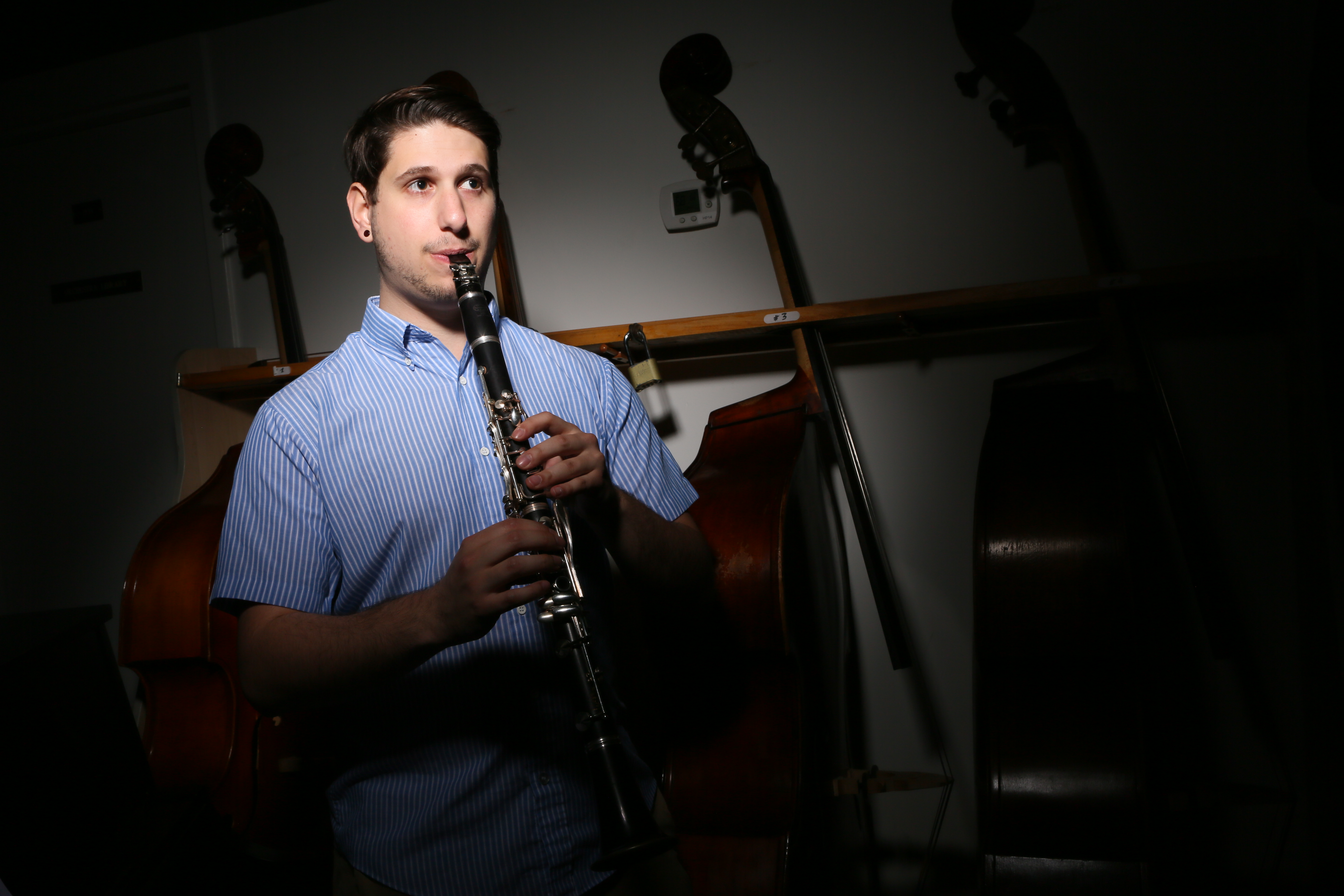 Kevin Michael Kay (b. 1995) is inspired by the ways in which our universe manifests sound, and through his art, he explores how sound behaves in our world both physically and naturally. He considers his works to be auditory experiences, in which harmonic languages are established and immerse the listeners in specific contained soundscapes. These harmonic languages tend to be the harmonic series or spectral analysis of various sounds. His music is primarily focused on exploring an evolution of timbre and texture in time, and he is tremendously influenced by spectralism, avant-garde textural music, and all waves of minimalism. Although he has a love for writing purely acoustic works, he is also incredibly interested in the possibilities within electronics and electroacoustic music.

Kevin has had his music performed at New Music on the Point, the Yarn/Wire Institute, the NYC Electroacoustic Music Festival, KLK Music Per Archi, the Charlotte New Music Festival, the National Student Electronic Music Event, the Valencia International Performance Academy and Festival, the Alion Baltic International Music Festival, and the Miami Summer Music Festival. Ensembles that have performed Kevin's music include the Brouwer Trio, the Lemberg Sinfonietta, U of A Percussion, the William and Mary Symphony Orchestra, and the William and Mary Wind Ensemble. Kevin regularly performs his own pieces for clarinet and electronics.

Kevin is currently pursuing a Masters of Arts at The University of Chicago. He graduated Magna Cum Laude from William and Mary in May 2017 with a B.S. in physics and music. At William and Mary, he received High Honors for his honors thesis entitled "A Spectralist Approach to the Vibrations of the Universe." His primary mentors were Sophia Serghi and Brian Hulse.
Works:
Senses (2015 - 2017) for solo clarinet and electronics
Aroma (2015, Revised 2017)
Sapidity (2016, Revised 2017)
Warmth (2016)
Visuality (2017)
The World is Sound (2017) for percussion piano quartet
Natural Inclinations (2017) for flute, violin, viola, piano
Subatomic Vibrations (2017) for septet and live electronics
The Universe is Vibrating (2016) for flute, viola, harp
Every Angle (2016) for soprano, flute, piano
...(re)imagined (2016) for string quartet
Infusing Creation (2016) for flute, violin, viola
Suffuse, Resound (2016) for violin, cello, and fixed media
Anthrophony (2016) for solo piano
Reflections of Energy (2016) for piano trio
Luna in Cerulean (2016) for wind ensemble
Pulsar (2016, Revised 2017) for large orchestra
Masada (2016) for mixed choir
Flux (2015) for percussion trio and fixed media
Stationary States (2015) for brass quintet
Fundamentality (2015, Revised 2017) - for solo double bass
Three Miniatures for Eight Musicians - Curl, Diverge, Evolve (2015)
Turquoise Ripples (2015) for chamber orchestra
Temporal Limits (2015) for wind quintet
Amber (2015, Revised 2017) for string orchestra
Sustain (2015) for chamber orchestra
Compositions