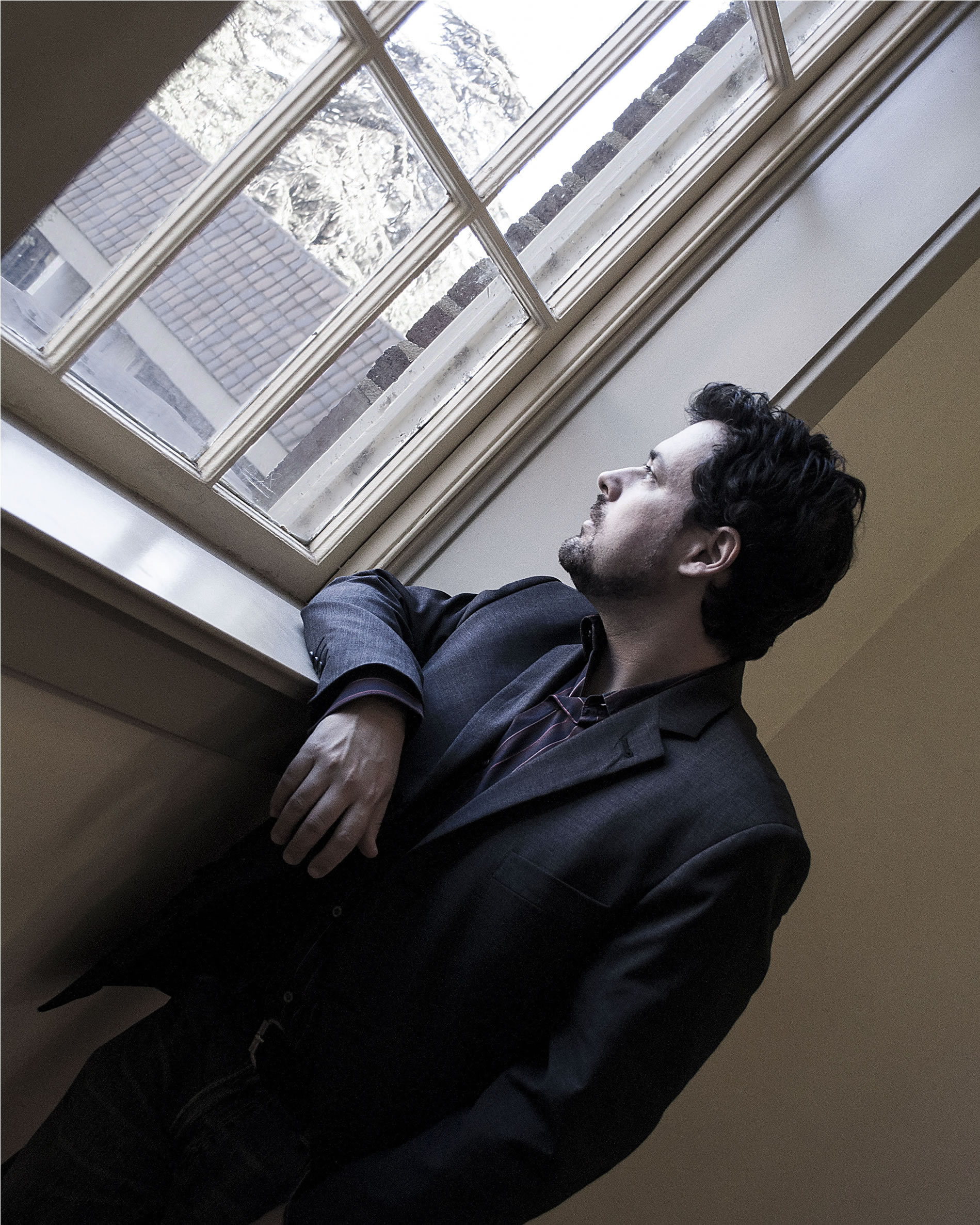 Described as "energetic, exciting, and rhythmically dynamic" and "set with imagination and imagery," composer KENNETH D. FROELICH's (b. 1977) music has been performed internationally in England, Germany, Italy, France, Slovenia, Finland, Canada, Peru, Argentina, Chile, and China, as well as numerous major cities across the United States. He has been honored with awards from ASCAP, NACUSA, Meet the Composer, the Percussive Arts Society, and the American Composers Forum, and his music has been presented the American Composers Orchestra, Duo46, Earplay, the Empyrean Ensemble, the California E.A.R Unit, the Jolles Duo, the Indianapolis Symphonic Orchestra, Conundrum, the University of New Mexico Percussion Ensemble, the University of Southern California Symphony Orchestra, the Indiana University New Music Ensemble, and the Orpheus Ensemble of Fresno, among others. Kenneth received both his Doctorate of Music and Masters of Music degrees from Indiana University, and received his Bachelors of Music degree summa cum laude from the University of Southern California in 1999. His principal composition teachers include Claude Baker, Don Freund, Sven-David Sandstrőm, Eugene O'Brien, Donald Crocket, Frederick Lesemann, Morten Lauridsen, and Erica Muhl. Kenneth currently resides in Fresno, CA with his wife Jennifer and daughter Katerina, where he is Associate Professor in Music Composition at California State University, Fresno. Kenneth's Symphony No. 1: Dream Dialogs may be heard on Orchestral Masters Vol. 2 by Ablaze Records. His album NERD SONGS is available for purchase through CDBaby and iTunes. More music may be found on his website at www.kennethfroelich.com.
http://www.kennethfroelich.com
http://soundcloud.com/kfroelich
http://www.facebook.com/kdfroelichmusic
Compositions
Symphony No. 1: Dream Dialogs II. Spinning Yarns
for Symphony Orchestra
Recording by the Brno Philharmonic, Mikel Toms, conductor
Full recording available on Ablaze Records "Orchestral Masters Vol. 2"
Through Cloudy and Cracked Lenses (2014)
for Sinfonietta or Orchestra
Recording by the Indiana University Jacobs School of Music New Music Ensemble
David Dzubay, conductor
Copyright 2014. The Trustees of Indiana University. Used by permission. All rights reserved.
Nerd Songs III. Hello World (2012)
for Soprano and Piano
Recording by Ann Moss and Steven Bailey
Full song cycle is available on Froelich's album NERD SONGS
Sonata for Clarinet and Piano I. Intangible
Recording by Jennifer Ostwalt and Joungmin Sur