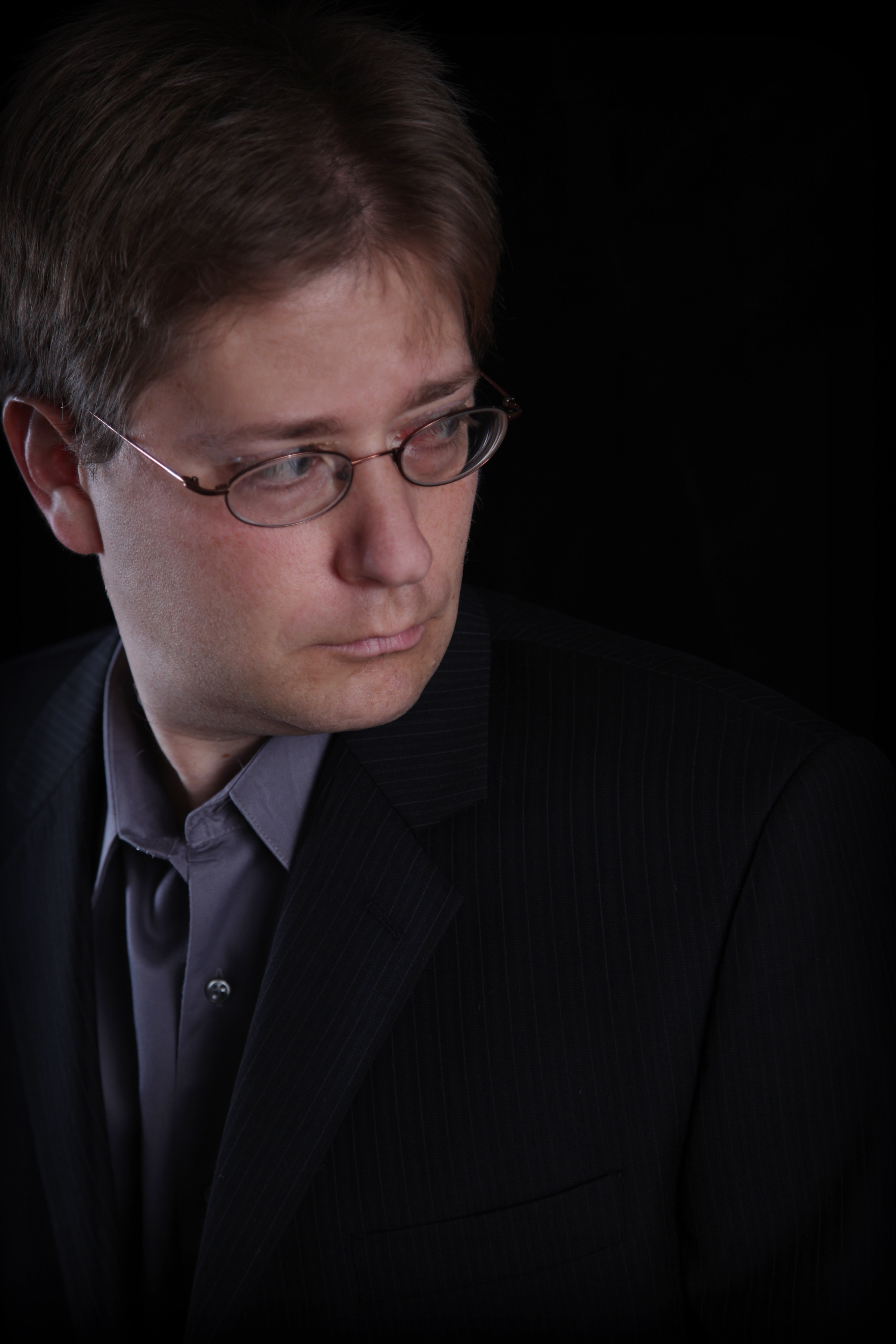 Keith Allan Kramer
Keith Allan Kramer, composer, conductor, recording engineer and guitarist, currently resides in Boston, Massachusetts. His compositions are performed frequently throughout the U.S. as well as internationally. He has studied composition with Thomas DeLio, John Van der Slice and Stuart Saunders Smith. Keith received his D.M.A. in composition from the University of Miami and his M.Mus. in composition from the University of Maryland, College Park. Keith was the President of the Baltimore Composers Forum from 2008-2010, an organization that promotes new music through innovative and cutting edge programming, and currently serves on the board of directors.
Keith Kramer's music is at times subtle and restrained, and other times ferocious and demanding. Always searching for new modes of expression, each piece that Keith composes represents another facet of a continuous journey of discovery. Keith's music has been performed and recorded by the Slovak National Symphony Orchestra, conducted by Kirk Trevor, the Moravian Philharmonic Orchestra conducted by Vit Micka, University of Miami Symphony Orchestra, conducted by David Stockton, David Taylor, Gottfried Stoger, David LaVorgna, Jessica Hanel Satava, Joseph Satava, Azimuth Quartet, Mariner String Quartet, Pictures on Silence, The Capitol Hill Chamber Players, Jade Strings, Sonora Ensemble, Alan Ngim, George Weremchuk, Hye-Jung Hong, Jeremiah Baker, Megan Ihnen, Andrew Stewart and Maiko Suzuki. Keith has collaborated with choreographers Lynne Price, Sonia Synkowski and Lauren Withhart, as well as visual artist Fred Merrill. Recent performances of his work included highly successful all-Kramer programs in New York's Merkin Hall in 2006 and 2010.
Keith's latest release is the exciting new double CD set on the Navona label entitled
Emerge
, featuring over two hours of never-before released music and enhanced content featuring complete scores, concert footage and biographies of the performers featured in the recordings. The title track of
Emerge
is a twenty-minute orchestral work that is also heard on the Navona release
Mementos
. It is available at many fine music distributors including
Amazon
, Arkiv Music, CD Universe and ITunes. Excerpts of all the tracks can be heard by clicking on the Sounds link above. The title track of
Emerge
is a twenty-minute orchestral work that is also heard on the Navona release
Mementos.
Keith's first CD release,
Causal Dualism,
includes the works Duality for soprano saxophone, bass trombone and string quartet, and Causality for string orchestra, piano and percussion. Mementos is available through the Navona Records website, Amazon and iTunes and
Causal Dualism
can be purchased through Amazon and iTunes.
Please visit
www.keithkramer.org
.
Portrait of Keith Kramer by Jonathan Tadiello of
The Image Standard
Compositions