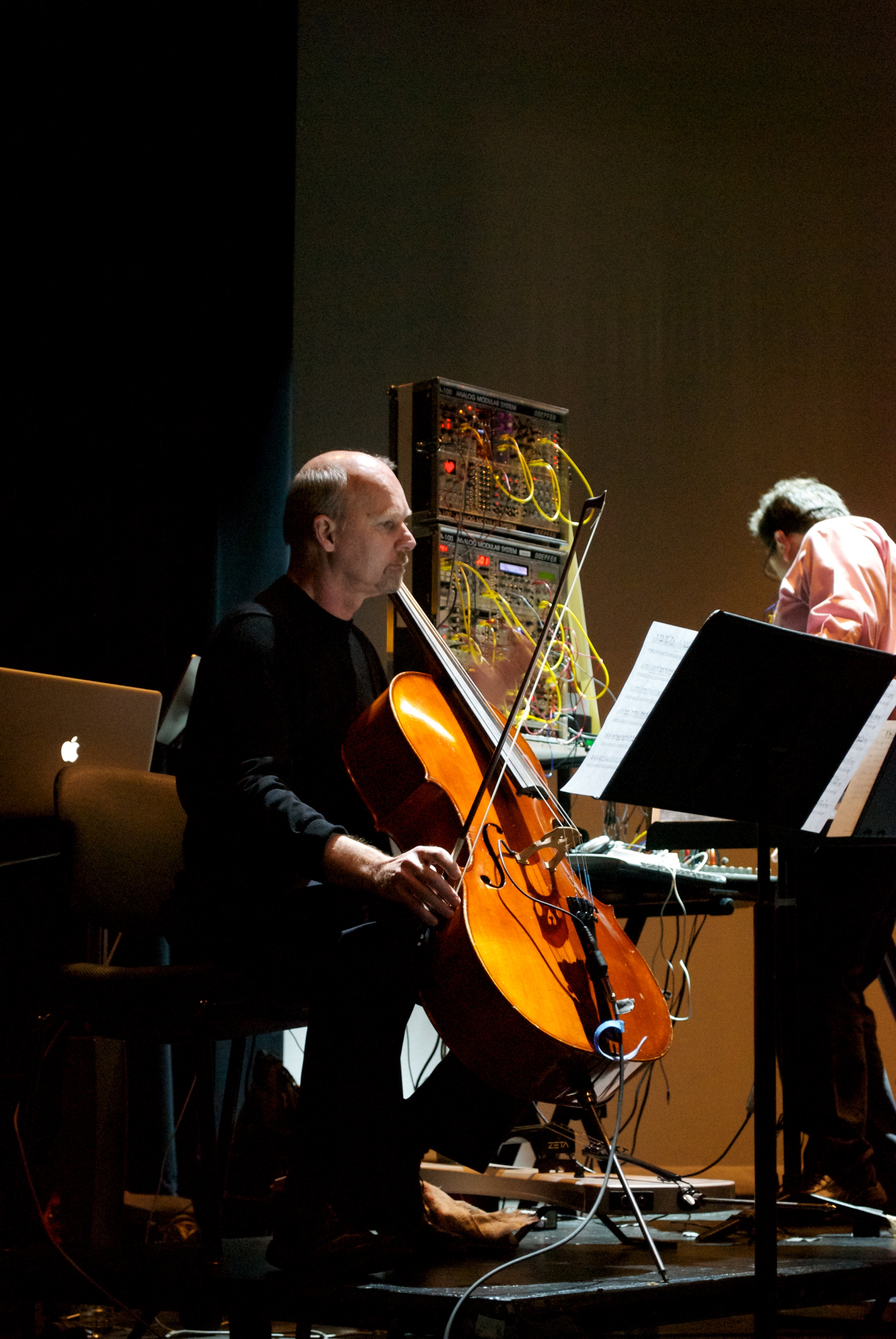 Kari Juusela: Concert with BT and Richard Boulanger
Kari Henrik Juusela is a Finnish/American composer, performer and educator who presently serves as the Dean of the Professional Writing and Music Technology Division at Berklee College of Music in Boston, Massachusetts. Berklee's Professional Writing and Music Technology Division has over 1,100 students majoring in seven areas: Film Scoring, Composition, Jazz Composition, Song Writing, Contemporary Writing and Production, Electronic Production and Design, and Music Production and Engineering. The Division, through the Harmony Department, also provides the core theory curriculum to Berklee's 4,300 music majors. Prior to his work at Berklee, Juusela was the Associate Dean, Director of Composition and Almand Chair of Composition at Stetson University in DeLand, Florida. Juusela's compositions have won awards in numerous competitions including the 1995 Vienna International Full-Length Opera Competition directed by Claudio Abbado; First Prize, 2005 International Trumpet Guild Composition Competition; First Prize, 2003 International Red Stick Composition Competition; Finalist 2004 Aliénor Harpsichord Composition Contest; First Prize for mixed ensemble, London Chamber Groups 2003 "Piece of the Year Competition"; Second Prize, 2004 San Francisco American Art Song Competition Established Professional Category; First Prize, 1989 GASTA String Quartet Composition Competition; Grand Prize and First Prize in 1998, and five awards in both the 1996 and 1990 Composer's Guild Composition Contests; and more than a dozen awards from ASCAP. He was awarded a Kauai Steelgrass Recording Fellowship in 2010; the 1997 Stetson University Hand Award for Faculty Research and Creativity, a 1997-98 Florida Council for the Arts Individual Artists Music Composition Fellowship, and has been the recipient of many other composition awards and honors. Recent recordings include: Tri-polar Order (MuusJuus Music); Apollo and Daphne, for solo cello, (Metamorphosis, Beauport Classical); Varjot, for Orchestra, (Made in America, ERM Media); Dream Forests, for piano trio, (Berklee Press and Beauport Classical); An American Prelude and Fugue, for wind trio, on Tres Vientos, (Lakeside Records); Crossing Twilight , for computer-generated tape, on Stages, a University of Maryland CD; Ilta Pala(a), for solo guitar, on Chamber Works , (Capstone Records); Mill Town Johnny, for Chorus, cello, bass and piano, on Tip O' the Hat II , a Stetson University School of Music CD. His works are often performed internationally by leading ensembles and organizations. As a cellist he has performed with BT, Paul Simon, Wadada Smith, Scarlet Keys, Howard Shore, and many other notable artists. Dr. Juusela holds degrees from The University of Maryland, Georgia State University and Berklee College of Music. His composition teachers include Mark Wilson, Tom Delio, Charles Knox and T.J. Anderson. Juusela has studied African music with Komla Amoaku, Indonesian music with Lewis Peterman, Indian music with Nandkishor Muley and Rusty Gillete, and jazz improvisation with Wadada Leo Smith, John LaPorta and Charlie Byrd. Juusela's music is published by ISG Publications, MuusJuus Music and Yelton Rhodes Music. He serves as the SCI/ASCAP Student Commission and Competitions Coordinator and as an Executive Board member for the Society of Composers, Inc.
Compositions
Cornered - for string quartet in quadraphonic sound
This is an excerpt from the first movement of my string quartet "Cornered." The quartet is for amplified instruments in quadraphonic sound. This excerpt is from a concert at Berklee College of Music in March of 2012. Performers are: Mimi Rabson - violin, Fran Trester - violin, Melissa Howe - viola, Kari Juusela - cello.