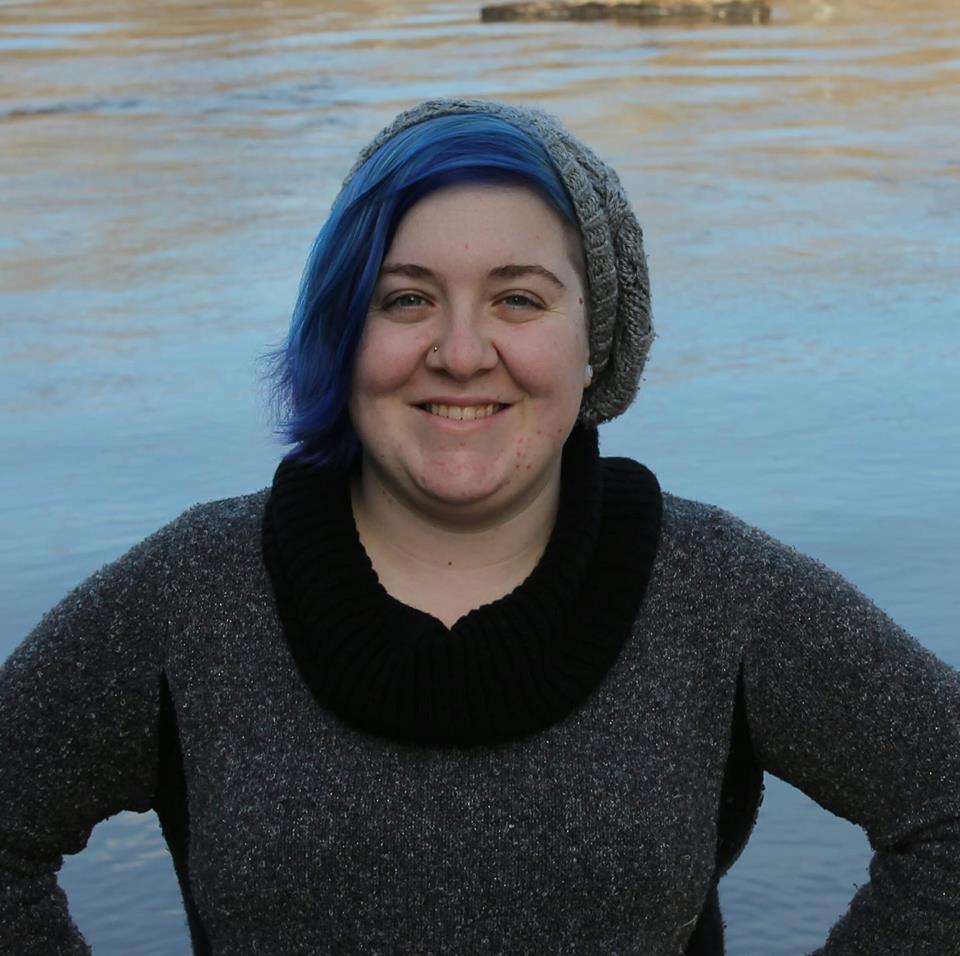 A native of West Virginia, Kai Fletcher is a young, nonbinary composer currently based out of northern Virginia. They began their foray into composition upon entering college at Shepherd University. Currently, Kai is pursuing a Bachelor's Degree in Music Performance, with a focus in Voice. They have been a featured soloist multiple times in the Shepherd University Masterworks Chorale, and have been featured in multiple musical productions at Shepherd. However, upon graduation, Kai hopes to continue to pursue composition, as well as give voice lessons. From a young age, Kai has had a great interest in music. They began singing at their church for holiday services, as well as participating in their schools' choruses and musical productions. When they were younger, Kai dipped their toes into composition; this passion died for a while, but when they arrived at college the spark was reignited. While studying music theory at Shepherd University, Kai became very interested in the compositional process and began to write their own music. Kai's biggest inspirations include Jake Heggie, William Bolcom, Ola Gjeilo, and Don MacDonald, and this influence can be heard throughout their music. Atonality is a common theme, along with modal interplay/mode mixture, rampant chromaticism, and a heavy focus on each instrument having its own voice. Additionally, they enjoy exploring the mixture of different voices; currently, Kai is working on a vibraphone and flute duet, as well as a song cycle for voice and string quartet. Kai has studied voice under acclaimed soprano Natalie Conte, and is currently studying voice under mezzo-soprano Melanie Regan. Additionally, Kai is studying composition under Dr. Mark Andrew Cook, the head of composition and music theory at Shepherd University. Kai has had the distinct pleasure of participating in many premieres of new music, such as premiering Samantha Vaughn's arrangement of "Shenandoah", and is currently working with the Masterworks Chorale on the east coast premiere of Johan de Meij's Symphony no. 5 "Return to Middle Earth". Throughout their years of composing, Kai has produced a great deal of varying types of music. From their "modern day madrigal" titled "In Summer" to solo vibraphone titled "RÍves Brises", Kai has worked to expand their horizons as a composer. They are most excited to have their piece "The Fox" for string ensemble to be premiered by the Shepherd University Junior Strings Ensemble at Shepherd University at their upcoming concert.
Compositions
We'll Go No More A-Roving
"We'll Go No More A-Roving" is one of the first pieces I wrote. With poetry by William Ernest Henley, this piece takes on the character of a somber, empty evening. When I wrote this piece, I wrote it entirely in Aeolian. While I enjoyed it, it felt like something was missing. With a little tinkering and some added mode mixture, I feel that the tone captured in this piece really works well with the text. Dorian moments flash throughout the piece, with an almost "pang" of grief with each raised 6th scale degree. Featured singers are: Carol Niedringhaus on Soprano I, Ilynn Brennan and Korinne Myers on Soprano II, Jennifer Forbes and Samantha Vaughn on Alto I, and Kai Fletcher and Isabella Harder on Alto II. I hope you enjoy.
Winter's Cloak
My religion has a heavy basis in the celebration of the changing of the seasons, the moon cycles, and so on. I wrote "Winter's Cloak" as an homage to the winter solstice, and as a thank-you to the earth for providing us with a beautiful planet to call our own. I feel that the mysterious sound this piece gives off is rather characteristic of a cold, hushed night, when the snow has just freshly fallen, and all is still. The stark emptiness in the harmonics represent, to me, the feeling of being in the forest on a brisk winter's night. Featuring poetry by Joyce Rupp and Macrina Wiederkehr, as well as featuring soprano Simone Reynolds and pianist Jennifer Forbes, this piece is a real treat. I hope you enjoy.