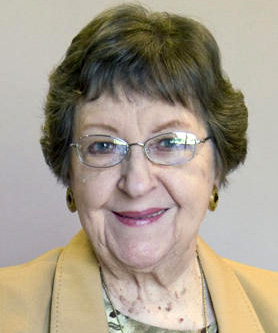 Jerry Casey
Jerry Casey, Naples, Florida, has composed works in all genres from solo voice to full orchestra. Her music has been described as having "...unmitigated joy and energy," (Walter Saul, composer); being "...appealing, tonal music," (Kent Treeters, WGUC Music Director, Louisville, KY); presenting, "...coloristic touches...skillfully used," and being, "...fabulous." (David Canfield, composer and reviewer for Fanfare magazine.) She released a CD, Yet, I Will Rejoice, featuring her choral and vocal chamber works in 2010. Her music has been performed in a wide variety of venues from local music clubs to university choral concerts, to orchestra recordings in Eastern Europe and chamber concerts in Ohio, Mississippi, North Carolina, Florida, New York City, London, England, Slovakia, and Spain. Mrs. Casey was awarded the 2009 Marilynn Etzel Piano Commission by the Iowa Composers Forum. Her piano composition, Out of the Depths, was premiered at the joint Festival of Iowa Composers Forum and Society of Composers, Inc., Region V, at Clarke College in Dubuque, Iowa, in October 2009. Other commissions have come from the Columbus Women's Orchestra, the Columbus Alumnae Chapter of Sigma Alpha Iota (SAI), the Ohio Federated Music Clubs (OFMC), the Western Pennsylvania Ministers Chorus and the Church of the Savior Lutheran in Paramus, New Jersey. The MMC label released a CD containing Seven (A Suite for Orchestra) and Gli intrighi d'amore (The Intrigues of Love) for Woodwind Quintet and Narrator. Her quintet will be re-released on a two-CD disk of the Istropolis Quintet for its 30th anniversary. Mrs. Casey has received the ASCAP Plus Award annually since 1996. Currently she is completing work on her full-length chamber opera entitled, Pilate's Wife. The opening aria was presented on a concert at the 2013 annual conference of Christian Fellowship of Art Music Composers at Houghton College, Houghton, NY.
Mrs. Casey, an retired independent teacher of piano and voice, has degrees from Texas Woman's University and Golden Gate Baptist Theological Seminary. She was on the faculty at University of the Cumberlands, Williamsburg, Kentucky, and was an adjunct teacher at Edison Community College, Ft. Myers, Florida. Mrs. Casey studied composition privately with Dr. Marshall Barnes, retired music faculty of The Ohio State University School of Music, until his death in 2007. For eighteen years she served as Minister of Music for Baptist churches in Oregon, California, Kentucky and Florida. Soprano Jerry Casey, who retired as a full member of the National Association of Teachers of Singing (NATS) and as a nationally certified voice and piano teacher Music Teachers National Association (MTNA), has given recitals in New York City, California, Florida, Kentucky and Ohio. She sang several roles with the Southwest Florida Opera Association and appeared with the Ft. Myers (FL) Symphony in Mendelssohn's St Paul. Jerry Casey is a member of The Society of Composers, Inc. (SCI), International Alliance for Women in Music (IAWM), ASCAP (American Society of Composers, Authors and Publishers), Christian Fellowship of Art Music Composers (CFAMC)and American Composers Forum (ACF).
She was the featured guest composer for the McConnell Arts Center Chamber Orchestra, Worthington, Ohio, Antoine Clark, director. which performed her work, The Musicians of Bremen, in March, 2015.
Compositions
What Shall We Bring? (SSAATTBB a cappella)
What Shall We Bring? (SSAATTBB a cappella) This work is based on the Scripture passage, Micah 6:6-8, which ends with the well-known words, "What does the Lord require of us, but that we act justly, love mercy, and walk humbly with our God?" The opening question done antiphonally by sopranos and altos, then by tenors and basses, sets the stage: "What shall we bring to the most high God?" Above the men's voices in an ostinato pattern, "What will please the Lord?" the women wonder if the Lord will be pleased with yearling calves and burnt offerings. The women take up the ostinato pattern as the men wonder if the Lord will be pleased with thousands of rams or ten thousand rivers of oil. The whole chorus picks up the pattern in augmentation as the soprano soloist questions, "Will the Lord be pleased with the fruit of my body for the sin of my soul?" A sudden silence comes. Starting softly with a few voices, the word, "No," builds to a fortissimo climax. A fugal section follows reminding the listener that the Lord has showed us what is good, and what He, the Lord, requires of us. The closing section in homophonic, hymn-like style sets the words mentioned at the beginning of these notes, "…to act justly ..."