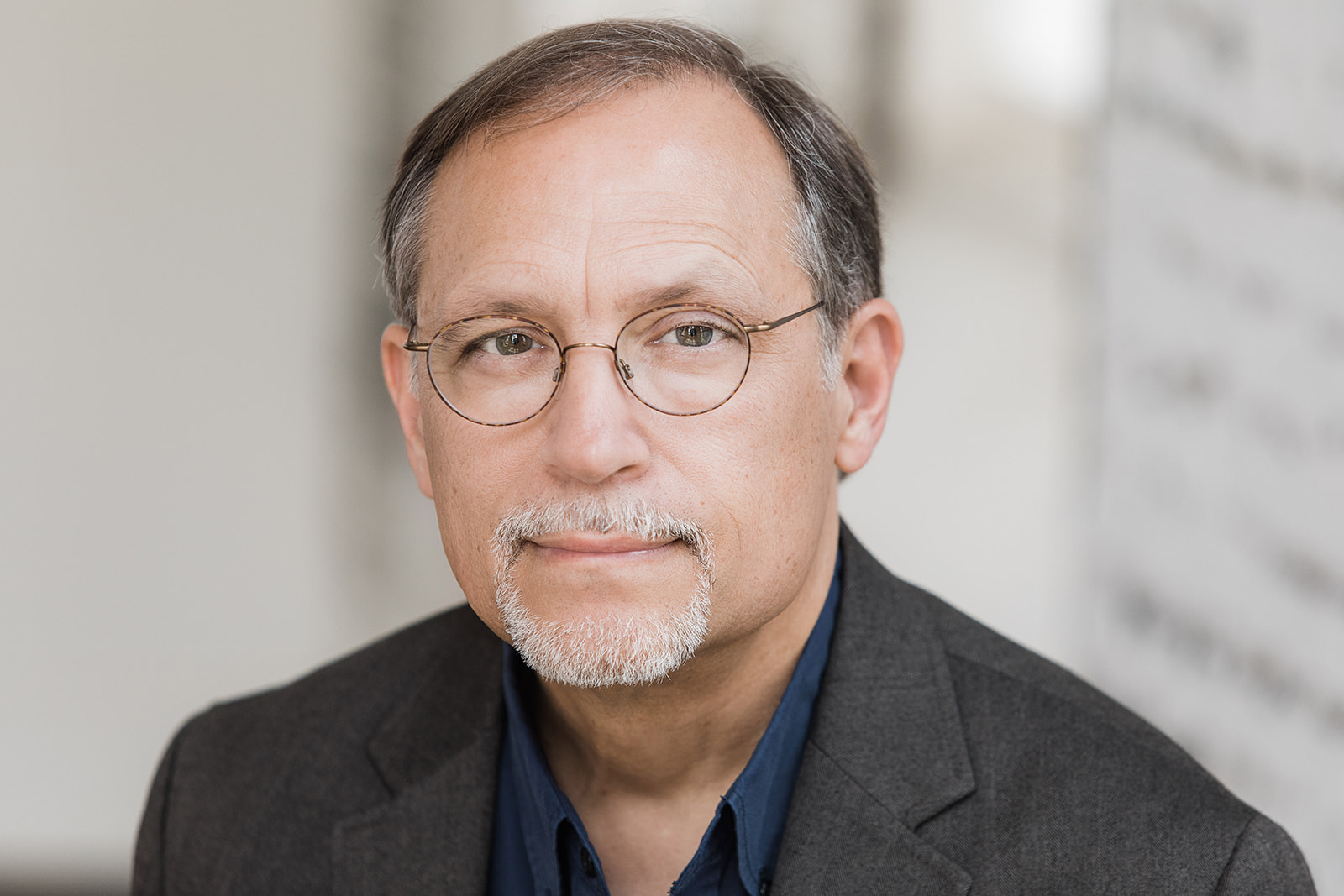 Jeremy Beck
JEREMY BECK'S NEW CD IS AVAILABLE!
Bringing together music of his present and past, this selection of orchestral, chamber, and vocal music opens a window into Beck's sound world. From the celebratory Concertino for two cellos and strings to the pensive Serenade for orchestra, Beck's musical language is direct and distinctly American. His music embraces a continuum of tonal compositional thought that organically embodies previous developments while moving forward in his own individual style.
"Beck was committed to tonality and a recognizable musical vernacular long before that became the hip bandwagon it is today. ... [Here is] an original voice celebrating music. Without self-consciousness, without paralyzing abstraction, Beck reminds us that music is movement, physically and emotionally."
MusicWeb-International
review of Beck's CD Never Final, Never Gone (innova-696)
"Jeremy Beck is Exhibit A in classical music's defense against the charge of being out of touch."
The best new recordings from North America (Gramophone)
---------------------------------
Composer JEREMY BECK is based in Louisville, Kentucky. In 2021, his choral work Invitation to Love was one of four first-prize winners in The King's Singers New Music Prize competition. This work was premiered 28 February 2021 as a part of the Washington National Cathedral's Sacred Choral Music Online Festival. He was awarded Third Prize in the 2018 MUSICA PER ARCHI International Composition Competition (Lviv, Ukraine), he was a finalist in the 2016 Bruno Maderna Competition, and he has twice been a finalist in the Utah Arts Festival commission competition (2013, 2006). In addition, Jeremy received Second Prize in the Boston Chamber Orchestra's 2011-2012 Commission Competition and his String Quartet No. 2 ("Fathers & Sons") was a Finalist in the 2011 New England String Quartet International Composition Competition. Jeremy's work has recently been heard in chamber music performances at the Dallas Festival of Modern Music and his String Quartet No. 5 has been recorded by the Da Kappo Quartet for the Innova label.
Beck's 2011 CD, IonSound Project (innova 797), distributed by Naxos, features chamber music performed by the ensemble-in-residence at the University of Pittsburgh. Andrew Sigler, in his 2012 review for NewMusicBox: Sounds Heard, describes Beck's music as "rhythmically intricate, and mak[ing] nods to the past while sitting squarely in the present. ...IonSound Project is a thoroughly engaging CD from top to bottom. Though architecturally rigorous, Beck writes clearly and without pretense[.]"
Beck's first two Innova CDs were included by Gramophone in its June 2006 Reviews: The best new recordings from North America.
pause and feel and hark (innova-650), released in May 2006, features some of his chamber music, including Black Water for soprano and piano. A monodrama based on the novel by Joyce Carol Oates, reviewers have found Black Water "enthralling ... stunning in its intensity" while Oates herself has written of her "admiration for [this] beautiful and haunting composition." An excerpt may be heard below.
Co-Opera presented the Australian premiere of Black Water at the 2012 Adelaide Fringe Festival before taking it on tour to Sydney, Melbourne, and elsewhere in Australia.
In 2004, Wave -- a Slovak Radio Symphony Orchestra CD devoted to his music -- was released as innova-612. Reviews of this CD describe Beck's Sinfonietta for string orchestra as "harmonically inventive, thoroughly engaging ... sinewy and gorgeous" and Death of a Little Girl with Doves for soprano and orchestra as displaying "imperious melodic confidence [and] fluent emotional command." At its world premiere, this operatic soliloquy based on the life of sculptor Camille Claudel was appraised as flowing "seamlessly through the use of a dazzling variety of instrumental and vocal color ... a fresh, exciting piece by a major talent."
Scroll down for MP3's, videos and other links!
Check out and buy tracks from by moonlight (2020)

Check out and buy tracks from String Quartets (2013)

Check out and buy tracks from IonSound Project (2011)

Check out and buy tracks from Never Final, Never Gone (2008)

Check out and buy tracks from pause and feel and hark (2006)

Check out and buy tracks from Wave (2004)
---
Send a note or question to Jeremy Beck.
Jeremy Beck's comic opera, Review, with a libretto by Patricia Marx, was one of three finalists in the 2010 National Opera Association's New Chamber Opera Competition. Peabody Opera included it in its 2011-2012 season and it was also included in a program of scenes at the College Music Society's 2011 annual convention in Richmond, VA. Check out a video of a performance by Peabody Opera.
Review was previously included in the 2009 OPERA America and Houston Grand Opera New Works Sampler. Following that successful showcase, Review was then produced by the Moores Opera Center at the University of Houston and later was given its New York premiere by the Center for Contemporary Opera. Review also has been produced at Bucknell College, James Madison University, the University of Minnesota-Duluth and Oklahoma State University-Stillwater (with orchestra).
Beck's full-length lyrcial opera, The Biddle Boys and Mrs. Soffel, was named by the Pittsburgh Post-Gazette as one of the top ten "Best Classical" events in Pittsburgh for the year 2001, while the Pittsburgh Tribune-Review hailed the work at its premiere as "superb ... more successful compositionally ... than many new works seen at major opera houses." Check out some video clips of the opera here.
Excerpts from another of his operas, The Highway, were presented by New York City Opera as a part of that company's VOX series in May of 2000; following a presentation of this opera at Yale, the New Haven Register declared that Beck's "handling of dramatic relationships and superimposed time was masterful."
Beck's music has been performed internationally and has earned awards, grants and honors from the arts councils of Iowa, California and Kentucky, American Composers Orchestra, Millay Colony for the Arts, Wellesley Composers Conference, Oregon Bach Festival, and the Los Angeles Chapter of the American Composers Forum. Beck holds degrees in composition from the Yale School of Music (DMA, MMA), Duke University (MA) and the Mannes College of Music (BS), as well as a law degree from the University of Louisville.
Compositions
In Flight Until Mysterious Night
In Flight Until Mysterious Night was composed in February, 2009, for the musicians of IonSound Project, ensemble-in-residence at the University of Pittsburgh. This is the opening track of Beck's 2011 innova CD.

[time-9:50]
Review - a satire, an opera, a party
Commissioned by Long Leaf Opera, "Review" is an ensemble piece, with equal parts for four women and three men (with possibilities for doubling). While it is orchestrated for an ensemble of 13 players, it has been successfully performed solely with piano, as is the case here. The libretto is by Patricia Marx, based on her own New Yorker piece. In brief, a group of people gather for a cocktail party and what begins as a vapid review of a movie gradually becomes a satirical review of life itself, until it is ultimately understood that this party from hell turns out to be literally from hell.
Sonata No. 3 for Cello & Piano, mvt. I
Sonata No. 3 for Cello and Piano was composed in 1997. The first movement, entitled Aria da Capo (...sings upon waking), begins with an aria for the cello, accompanied by a simple ostinato in the piano. However, this ostinato is deceptively simple, for within it one may find the seeds for the other two movements of the piece. The middle section of this movement becomes much more rhythmic, with a jazz-like interplay between the instruments. This "middle section" actually ends the movement, and the expectation of a da capo aria is unfulfilled (until the end of the third movement).

Recorded by Emilio Colon, cello and Heather Coltman, piano in 2003, this work is on Beck's 2006 CD, pause and feel and hark (innova-650).

Here is a video of this work's Australian premiere in 2012, featuring Zoe Wallace, cello, and Julie Sargeant, piano.
Sinfonietta, mvt. I
Scored for string orchestra, this is the first of the Sinfonietta's four movements. Marked Allegro furioso, the fast music of this movement is interrupted by a brief Allegretto, which acts more as an interlude to the music than as a complete contrasting section. This more graceful music is, in fact, a foreshadowing of the third movement, and is more fully developed when it returns at that time.

Composed in 1999-2000, this recording appears on the innova CD of Beck's orchestra music, Wave, which was released in 2004 by the Slovak Radio Symphony Orchestra (innova-612).

Check out a video of a performance by the Chamber Orchestra of Boston.

[time-4:25]