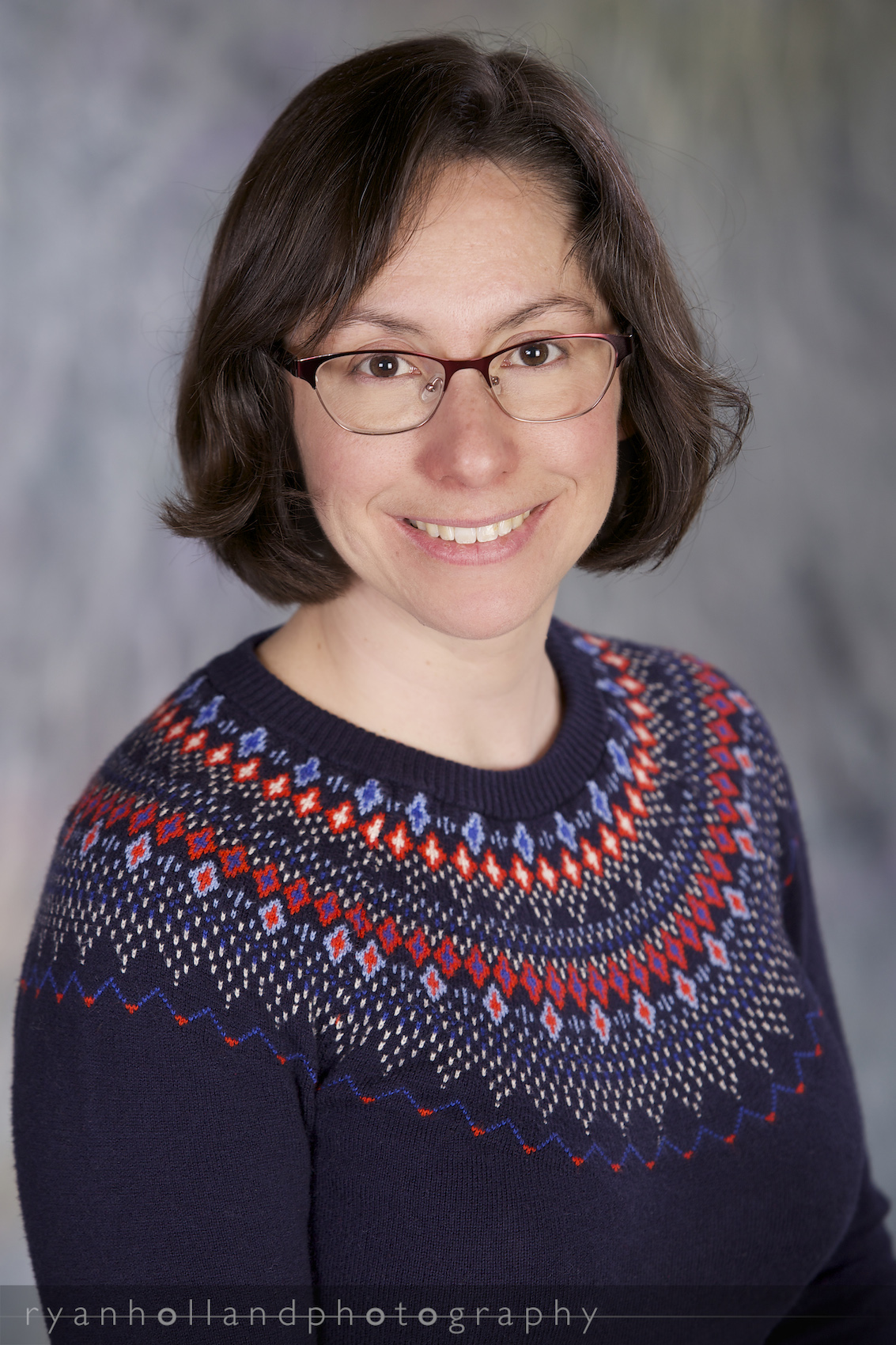 Jennifer Bernard Merkowitz is Associate Professor of Music at Otterbein University in Westerville, Ohio, where she teaches composition, theory, aural skills, and electronic music. Prior teaching appointments include the College of William and Mary in Virginia and Interlochen Arts Camp in Michigan. She received her MM and DMA in Composition from the University of Cincinnati College-Conservatory of Music, and she holds a BA in Music and a BS in Computer Science from the University of Richmond.
Jenny is a composer, pianist, and violist whose diverse inspirations have included liturgical chant, basketball games, and the growth patterns of plants. Her music has been performed in national and international venues such as the National Flute Association Convention, the International Computer Music Conference, and the 60X60 Athena Mix. You can listen to more of her music at https://soundcloud.com/jennymerkowitz.
Contact info:
Jennifer Bernard Merkowitz
Associate Professor of Music Theory & Composition
Music Department
Otterbein University
1 S. Grove St.
Westerville, OH 43081
(614) 823-1807
jmerkowitz@otterbein.edu
Compositions
Les Crapauds de la Fontaine (The Toads in the Fountain) for bass clarinet and fixed media
In the summer of 2008, I lived in Williamsburg, Virginia in a development called La Fontaine. On the surface, it looked like a quiet, quaint community with a fountain in the middle of a pond. But that summer was not quiet. When the sun went down, the sounds of the creatures outside were astonishingly clamorous, making themselves known even inside the sealed air-conditioned apartments. One evening, I went out to investigate. I found that the frogs and toads were having quite the party! (Later, armed with a guide from the Virginia Department of Game and Inland Fisheries, I identified them as Fowler's Toad, Green Treefrog, and Cope's Gray Treefrog.) As I wandered along the grass, I heard snippets of melodies and polyrhythms that could serve as the accompaniment to a human dance party. Les Crapauds de la Fontaine was commissioned by the Third Practice Electroacoustic Music Festival in Fall 2015. Many thanks go to Benjamin Broening, Andrea Cheeseman, and Andrew Kovaleski for their assistance in bringing the piece to life.
Brothers and Sisters for SATB choir a cappella: III. Walk Lightly
Brothers and Sisters is based on the children's poetry of J. Patrick Lewis. I was drawn to Lewis's poems about nature, and in particular these three, with their playful and lyrical language. As a connecting thread, I used the idea of St. Francis's Canticle of the Creatures, the text of which is evoked directly through references to Sister Moon and Brother Wind in the middle movement, "Song of the Sunflower." The outer movements, "Orange Johnson" and "Walk Lightly," display an awe of and respect for Brother Sun and Mother Earth that also befit the tone of the Canticle. As a set, the three movements form a triptych that reflects the domain of St. Francis, the beloved patron saint of ecology.