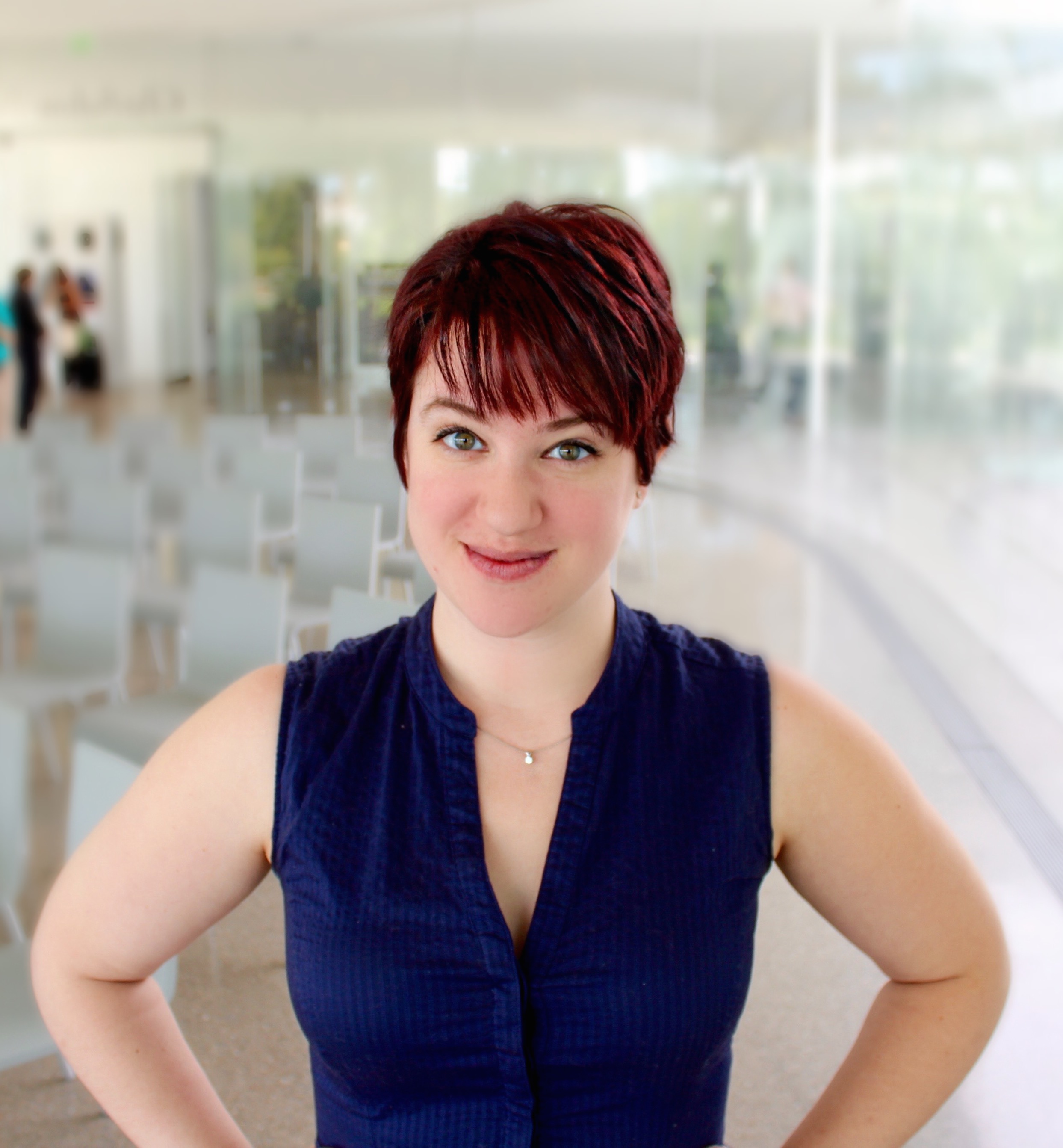 Jamie Leigh Sampson
Bassoonist • Composer • Author
http://jamieleighsampson.weebly.com/
Jamie Leigh Sampson, currently based in Toledo, OH, has composed for a wide range of ensembles, including Ensemble Dal Niente the Ogni Suono Saxophone Duo, the BGSU Philharmonia, and the Toledo Symphony Youth Orchestras. As co-founder of ADJ•ective New Music, LLC, Jamie coordinates the publication of contemporary music scores and the production of a concert series in Northwest Ohio, while maintaining a private composition and performance studio. Sampson has performed professionally as a bassoonist with the Western New York Chamber Orchestra, the Glimmerglass Opera Orchestra, and the Southern Tier Symphony, she currently serves as the bassoonist for ADVerb, a trio d'anches based in Michigan and Ohio. Jamie has commissioned and/or premiered many works of fellow composers and performed on several new music festivals, including the 7th Annual Contemporary Music Festival in San Francisco and the University of Central Missouri New Music Festival in 2009. Jamie's book, Contemporary Techniques for the Bassoon: Multiphonics, features 271 unique multiphonic fingerings, a summary of the distinction between monovalent and polyvalent fingerings, notation suggestions, pitch content for each fingering, embouchure suggestions, a table of fingerings categorized by prominent pitch, and a list of compositions that include multiphonics.
Compositions
The Body Electric for Female Vocal Quartet
The Body Electric uses two lines from Walt Whitman's poem "I Sing the Body Electric." The first is reorganized in a matrix according to the following hierarchy "I vapor breath drawn were am helpless more its no than by as if a." The second acts as a disruption, always occurring in its original order (with some words missing) and always at the same pitch. The jumbled words are introduced in full or partial sets until the final phrases of the piece where they are presented in Whitman's original order. "I am drawn by its breath as if I am no more than a helpless vapor all falls aside but myself and it."
Cross'd
Cross'd for two soprano saxophones, was commissioned in 2011 by the Ogni Suono Saxophone Duo. The title of the work, taken from the introductory monologue from Shakespeare's Romeo and Juliet, draws on the idea of being 'star cross'd' or thwarted by fate. In this case, the performers aggressively push towards an unstable, unsustainable, and frequently interrupted peace. Both the large form and individual gesture shapes are based on the word 'cross'd,' the shape of each letter, and the sound of that letter sustained or repeated. There are six sections to the work, each based on a different letter, or punctuation, and separated by transitions that are rhythmic variations of identical pitch sets.
Still Life
Still Life is the observation of a moment of alerted awareness. On the brink of exposure our subject, caught in a free fall of emotions, waits for her web of lies to unravel. While outwardly portraying an air of control, she internally struggles with a growing panic that erodes clarity of thought and confidence in her own judgment. We know neither the circumstances that led her to this state, between what has come to be and its repercussions, nor the strategies that she will develop to recover. In this moment, we can only measure her mastery of duplicity. Inspired by the writings of Irène Nimérovsky, Still Life stretches an instant of reaction into a narrative of detail, exploring the depths of panic behind a façade of perceptive acuity. Still Life was written in 2012 for Shanna Gutierrez, Amanda DeBoer Bartlett, and Chris Wild of Ensemble Dal Niente.
Frozen Landscape
Frozen Landscape is an exploration of gesture in a unilinear environment. Originally a two-minute exercise in composition written in 2004, this work uses an ordered set of gestures, derived from several of Beethoven's piano sonatas, to control the exposition of phrase shape. Control over pitch class was not a central focus until, after several years, I decided to revise the exercise into a full composition. This allowed me to expand the dramatic range, fully exploiting the melancholy expressiveness of the bassoon. Frozen Landscape is included on Beauport Classical's CD Collaboration II: Fleeting Visions, which was released in 2008.