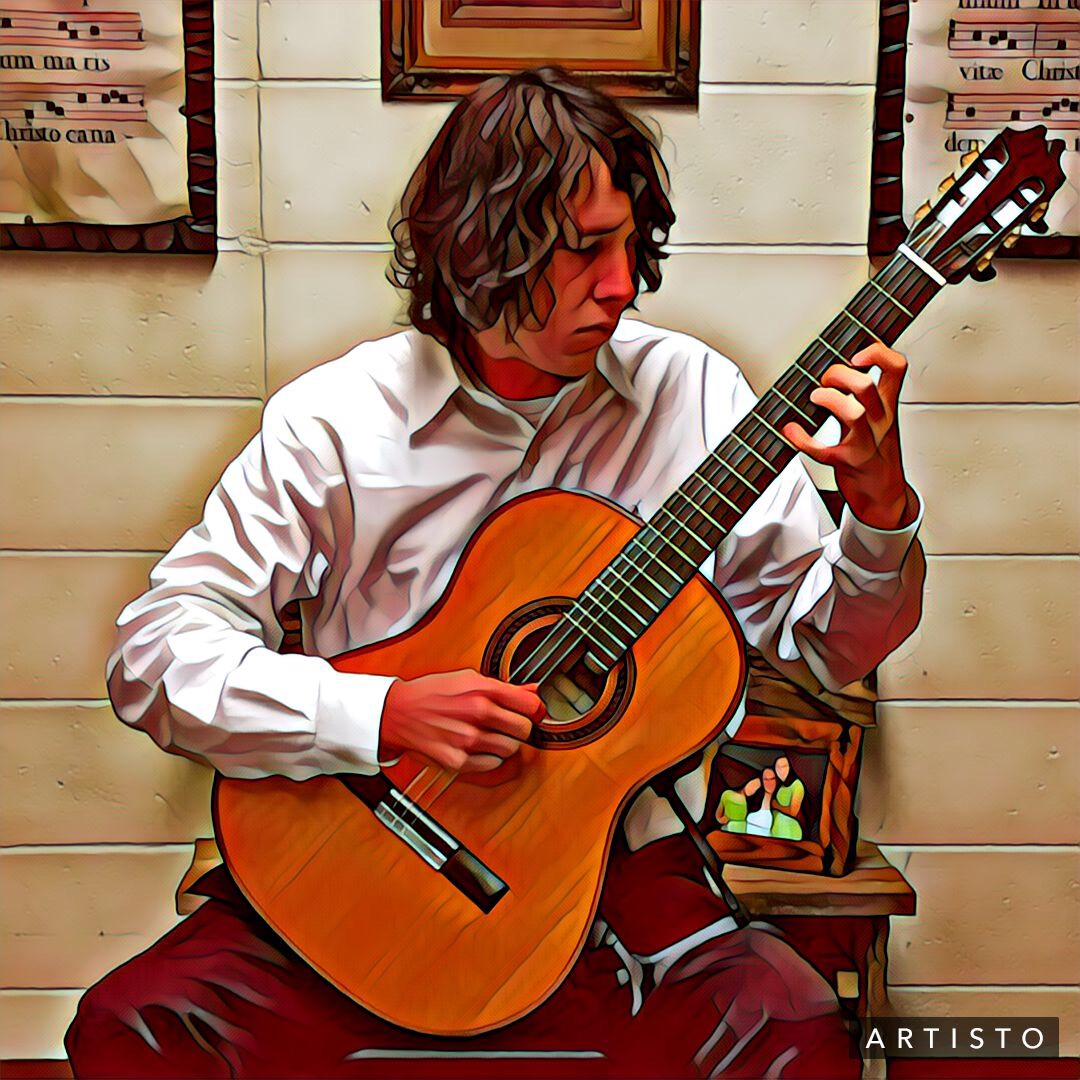 Another Day, Another Lesson. Preparing for my Junior Recital.
James W. Stamm, has travelled the world sharing and performing music with inspiring musicians. As a composer, he has written works for and, performed in the West Fork New Music Festival and SCI MU Student Composer Recitals from Fall 2014- 2017. He has also composed electronic and acoustic works in collaboration with dancers attending the Florida School of the Arts.
In his time at Marshall, James has studied with Dr. Mark Zanter (composition), Dr. Julio Alves (guitar), Dr. Henning Vauth (piano), and Dr. Larry Stickler and Dr. David Castleberry (voice). In masterclasses and private lessons, he has worked with Dr. Brigid Burke, Marcin Dylla, Erisvaldo Borges, Alex de Grassi, Andrew York, Dr. Robert Trent, Dr. Shirley Blankenship (Harp), and Giorgio Signorile.
He participated in the 2017 Mendocino Guitar Workshop hosted by award winning guitarists and composers, Alex de Grassi and Andrew York. Around the university, he has performed in solo, duo, and guitar ensemble performances, having written works for each.
Compositions