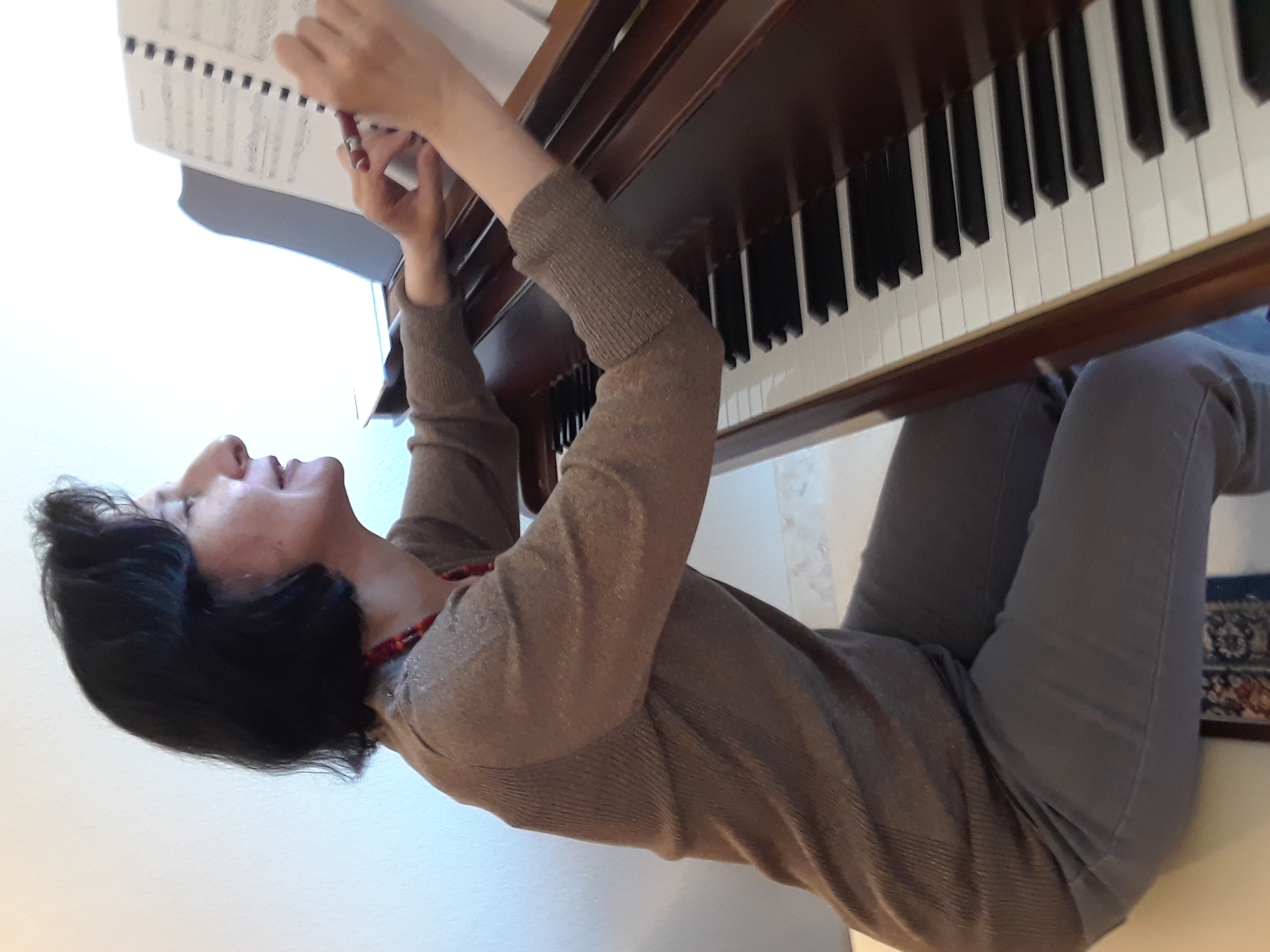 Helena Michelson is active as a composer and pianist and is currently based in the San Francisco‐Bay Area. She studied piano with Mack McCray at the San Francisco Conservatory of Music and in master classes, with Richard Goode and Awadagin Pratt. It was also during her studies at UC Berkeley that Helena Michelson shifted her primary focus to composition. Upon completing her undergraduate studies there, she continued her graduate studies in composition and received a doctorate in Music Composition and Theory from the University of California, Davis.

Helena Michelson has studied composition, among others, with Olly Wilson, Cindy Cox, Jeffrey Miller, Pablo Ortiz, and, in masterclasses, with Louis Andriessen, Martin Bresnick, Eric Chasalow, Mario Davidovsky, David Feder, Joel Hoffman, Philippe Leroux, Bernard Rands, and Judith Shatin. She has been a participating composer in MusicX, a festival of new music at the University of Cincinnati College‐Conservatory of Music and Switzerland in 2003, 2005, and again, in 2007, an invited composer at Domaine Forget in Quebec (2004), a composition fellow at the Composer's Conference at Wellesley College (2003), Ernest Bloch Composers' Symposium (2004), and an invited composer at June in Buffalo(2009).

Her music has been performed and recognized by such groups and organizations as North/South Consonance, Great Noise Ensemble, Le Nouveau Ensemble Moderne, Riverside and Berkeley Symphonies. Her recent awards include two grants from the American Composers Forum and Composer Assistance Program of New Music USA. She is the 2013 winner of The American Composers Forum of Los Angeles (ACF‐LA) Competition. As a performer of her music, she has recently appeared at UAHuntsville New Music Festival and INNOVATION‐‐ New Music Festival at University of Central Missouri at Warrensburg, as well as numerous times at Contemporary Music Festival (San Francisco).
Compositions
Lanscape in Stillness for solo piano