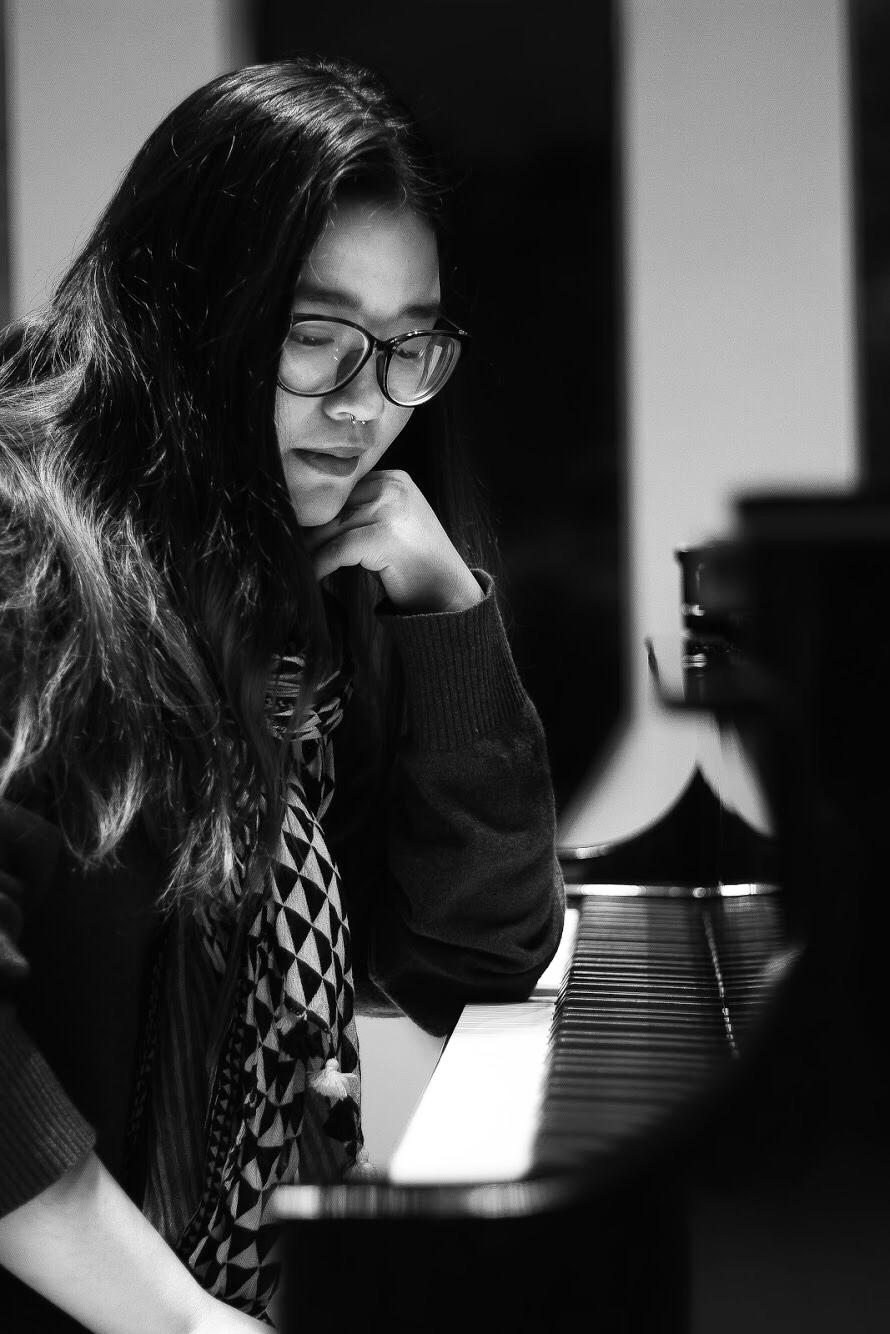 A young artist originally from Hangzhou, China, Yuxun "Helen" He is a third-year double degree student at Oberlin College and Conservatory studying computer science and Technology in Music and Related Arts as a student of Tom Handman Lopez and Aurie Hsu. Growing up as a choir girl, He has attended festivals and competitions in Austria, United States, Spain, China, United Kingdom and Canada. As a composer, Helen has also attended festivals and workshops around the world, including the 2017 International Music Festival of the Adriatics, where she studied composition with Tom Lopez and Stefeno Sacher, and the Kyiv Comtemporary Music Days masterclass, where she studied with Ake Parmerud, Jaime Reis, Mehmet Can Özer and Alla Zagaykevych.
Compositions
Pulse
"Pulse" is my personal lament to the victims of the Pulse nightclub shooting happened on June 12, 2016 in Orlando, Florida. I was inspired to finally make this piece when I came a cross a news article saying that "First responders said the one thing that will haunt them the most about the Orlando terrorist attack is the constant sound of the victims' cellphones ringing". The sound of cell phone ringtones serves as a recurring motive in my piece – every ringtone represents an individual victim. I also did a research to look into all forty-nine victims' lives, since I do think they should be remembered by how they lived. Based on the research, I found sound materials called "life snippets" that are relevant to the lives of some of the victims. Those life snippets are connected by ringtones as well. In the end, the ringtones are re-introduced by a heart monitor's flat line in a more muffled, lamenting manner, and are concluded by the flat line, which evolves into a major chord, symbolizing hope. At the end, the heart monitor beeps forty-nine times as a tribute to the forty-nine victims. The piece devolves into partial chaos about two minutes before the coda because that part was composed around midnight of election day, when Donald Trump was already very close to being elected president. I was scared, confused and I was angry about the racism, sexism, homophobia and heteronormativity in this country and the rest of the world, about how innocent people are dying from hate crimes against minorities and how it still doesn't wake people up. I also feared for my future in this country as a queer person of color. Therefore, this section of the piece features a lot of white noises, statics and poor signal reception sounds. Humanity is momentarily lost in this section as abstract, machinery noises take over. Although it might not sound like it, this is the section of the piece where I invested most of my emotions, which is also why I decided to keep it, even though it wasn't as carefully crafted. However, I still decided to make the end hopeful - I decided to make the flat line evolve into a shimmery major chord and bring back the heart beats, the life. Not all hope is lost. Here's to a better tomorrow.
Blue Lullabye
Written the day before my mother's pacemaker implant surgery. She liked to tell me that she's a fish when I was little. Her favorite color is blue. Therefore I wrote her a lullabye using sounds of the Adriatic ocean.