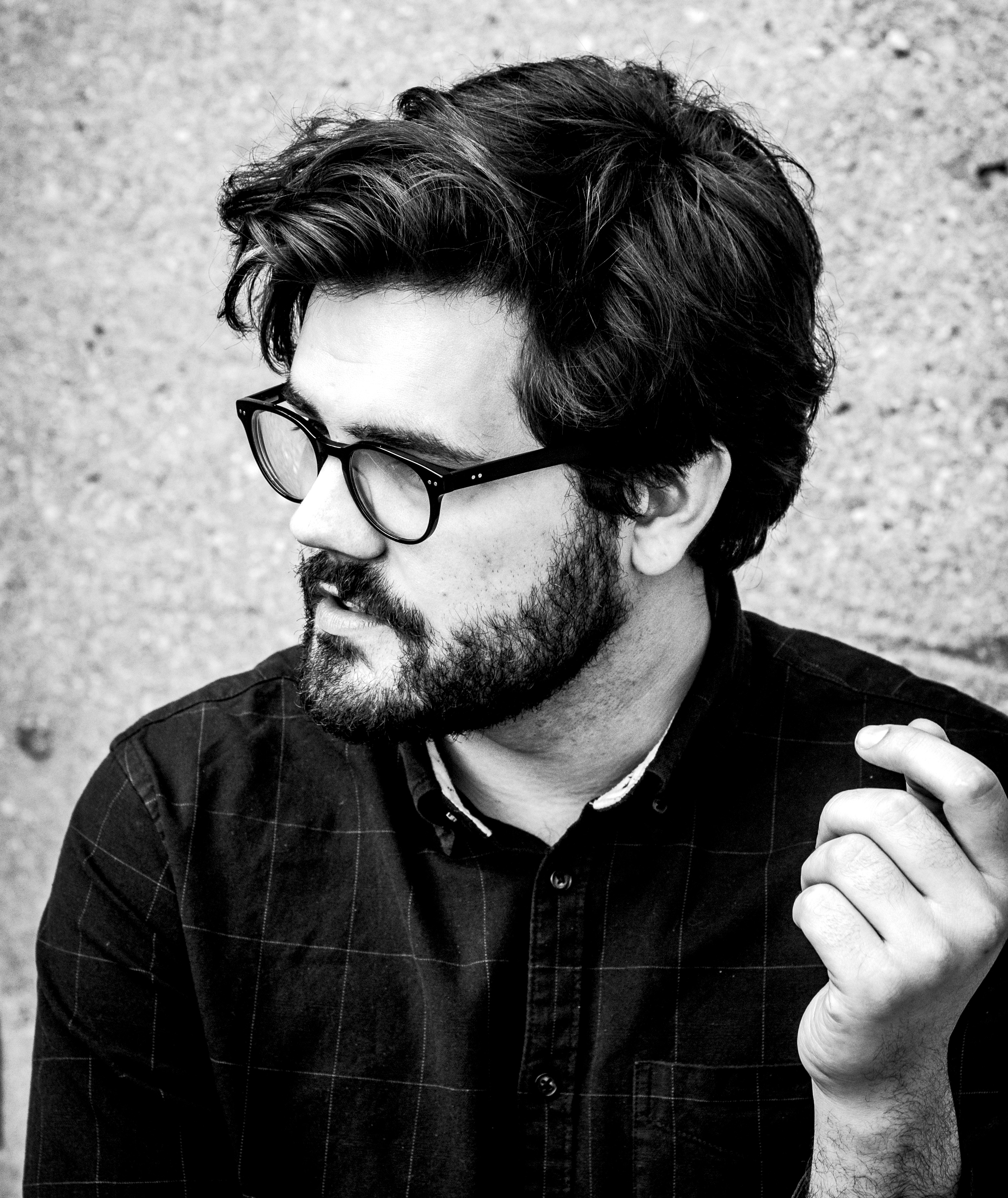 Composer // Improvisor // Visual Artist // Sound Designer
- Elliott Lupp is a composer, improvisor, visual artist, and sound designer whose work often invokes images of the distorted, chaotic, visceral, and absurd. This aesthetic approach as it relates to both acoustic and electroacoustic composition has led to a body of work that, at the root of its construction, focuses on the manipulation of noise, extreme gesture, shifting timbre, and performer/computer improvisation as core elements. - Elliott has received a number of awards and honors for his work, including a 2019 SEAMUS/ASCAP Commission, the 2019 Franklin G. Fisk Composition Award for Chamber Music, and Departmental and All-University awards in Graduate Research and Creative Scholarship. His music has been performed at a variety of electroacoustic festivals including N_SEME, CHIMEfest, Electronic Music Midwest, MOXsonic, Fulcrumpoint New Music Project, SEAMUS, and Electroacoustic Barn Dance, and by such ensembles as the Dutch/American trio Sonic Hedgehog (flute, clarinet, and electric guitar), the Atar Piano Trio, Found Sound New Music Ensemble, various members of MOCREP, The Chicago Composer's Orchestra, Fonema Consort, and Ensemble Dal Niente. PhD: Northwestern University (currently pursuing) - Alex Mincek MM: Western Michigan University - Christopher Biggs, Lisa R. Coons BM: Columbia College Chicago - Eliza Brown, Kenn Kumpf
Website: https://www.elliottlupp.com/ Soundcloud: https://soundcloud.com/elliott-lupp
Compositions
Hinge (2018)
For bowed dulcimer and live/fixed electronics. Hinge joins together acoustic and electroacoustic properties derived from the hammered-dulcimer to create an overall texture that exemplifies both separately, yet is for a majority of the time, perceptually unified. The work can also be thought of as a timbral exploration of the instrument; since in terms of its traditional timbral capabilities, the hammered-dulcimer can be "limiting". By bowing the instrument as well as processing its sound in real time, the instrument's timbral possibilities can be expanded upon. In terms of the interaction between performer and computer, the work is heavily reliant on the performer's ability to make musical decisions according to improvisatory guidelines, and their ability to anticipate and respond to the processed sound of the dulcimer.
The House Grows Sick... (2018)
For Horn, Violin, Soprano, Piano, and Dulcimer. The House Grows Sick... draws inspiration from the dark and often jarring writings of American poet Russell Edson. Edson's poem Vomit depicts a scene in which a father and a wife (as labeled by the author) nonchalantly quarrel over the fact that their house is beginning to fall ill, as their dining room is literally vomiting. This type of dark and literal imagery is common within Edson's poetry, and beckons the obscure, attractive, and justifiably complicated task of making sense of the absurdity and chaos depicted within. The House Grows Sick..., is a work that takes such a challenge, and not only attempts to showcase such themes regarding fear, uncertainty, and hopelessness, but rather amplifies and mirrors them through dense musical gesture, timbre, and form.
Position (2018)
For string quartet. Position explores the various dichotomies between the gesturally stable and fragile, and does so through a lens that utilizes the extremes of the string quartet and its individual parts. These extremes occur instantly, or that at times, gradually, moving in and out of the extremes to create "in- between" textures. The result is a work that on both micro and macro levels, utilizes both slow and fast shifting material that move from calm to aggressive, loud to soft, and/or high to low.
Away From Face (2019)
For electric guitar, harp, double bass, and live/fixed electronics